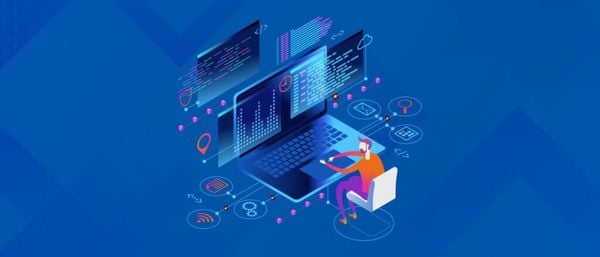 SQL Server Backup Strategies
April 21, 2020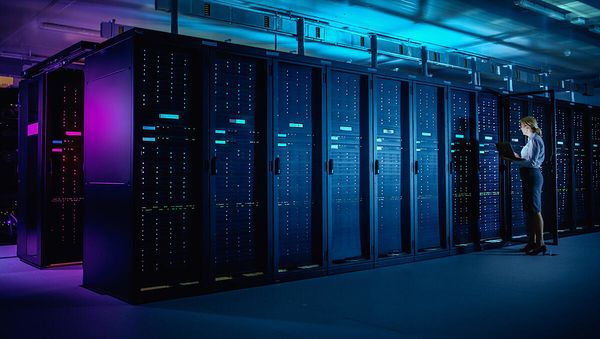 Why DCaaS Is the Future of Colocation
April 23, 2020
Today, many businesses use storage on the Internet to save terabytes of information. It helps them to grow up fast, save time with access to archived documents, and improve income. But how is it effective for popular businesses in modern times? Let's view the top ten industries that make the most profit out of the cloud. Figures and all data are based on Okta's research.
Education
Today everyone understands that education needs technological progress. Every tool and platform that works for educational needs should not just be user-friendly, but they need to be mobile-friendly and developed completely. Despite learning needs, educational institutions are just getting started to use the cloud.
Figures say that developer and expense management tools have a rate of 24% for cloud apps, nearly 30% have based cloud platforms on messengers, approximately 40% are using HR systems or files storage, 52% use tools for sales, marketing, and social media apps, and 87% companies use storage for emails.
Advertising and Marketing
Another industry that takes full benefits from cloud applications is advertising and marketing. Companies of this field adopt almost 50% cloud platforms, developer tools, and communications apps.
Companies use around 70% of cloud storage to save documents and operate social media, and more than 80% of all space on the cloud is used for emails and essential apps, such as apps for processing sales and marketing.
Finance
Meanwhile, cloud storage can receive some types of applications, over 70% of financial organizations online placed their email services and sales tools on the cloud storage. This is evident that many wrong impressions are changing when financial institutions join the cloud revolution.
Of all internet users in finance, 27% are using a cloud platform, 32% organized developer tools, communication apps, and expense management, and the adoption rates are nearly 40% of cloud space for HR apps.
Internet Technologies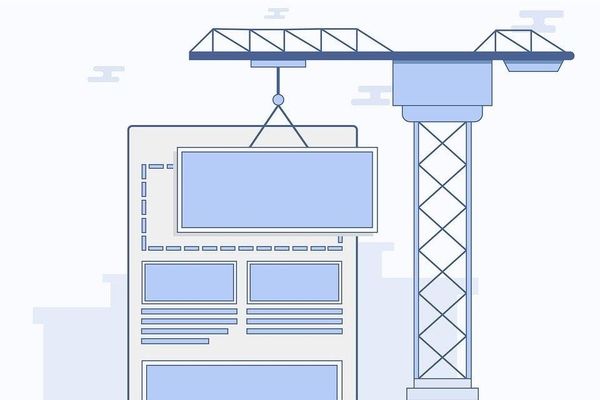 It is not a surprise that the companies who develop cloud technologies are using this software most intensely. Over 90% of IT-companies have mail and basic apps on their clouds like Office 365 or Google Apps. Also, sales and marketing apps like Mailchimp, Salesforce, SurveyMonkey, or Marketo are placed on the cloud space.
More than 60% of cloud content utilizes developer tools like JIRA, GitHub, or New Relic. This 60% also includes social media like Facebook and Twitter; document storage like Dropbox; messaging apps such as Yammer, Slack, or HipChat; HR apps such as Workday, SuccessFactors, or ADP; and cloud platforms like Google Public Cloud, Azure, or AWS.
Non-Profit Organizations
Famous non-profit organizations such as the Leukemia & Lymphoma Society also bring on common cloud apps. They've been slower in following cloud platforms, developer programs, and apps of expenses and accounting.
However, only about 30% of the NPO's sector use cloud apps online in categories that were mentioned earlier. Nearly 50% involved communications apps into the cloud, and around 90% are using programs for emails and essential working tools.
Pharmacy and Biotechnologies
Biotechnology and pharma companies are leaders in using cloud storage and digital workforces. Typically, pharma agents are taking the benefit of a tablet today and no other gadget they need to take with. It is evident that after Shire Pharmaceuticals brought on cloud applications, it became better to communicate and collaborate with their partners.
This trend is popular with customers like AMAG Pharmaceuticals, which completely removed its IT systems legacy and went all cloud a few years ago. Okta's data shows that 81% of biotech and pharma companies like AMAG, Shire, and others have followed cloud mail and important apps. Almost 60% have induced sales and marketing, file storage, and HR applications as well.
Health Services
Digital conversion in the healthcare industry starts from apps for patients to wearable devices and digital medical records for hospitals. Over 50% of customers in the healthcare industry and hospitals use apps for advertising, marketing, sales, document space, social media, and HR programs.
Merely 72% of all health services connect to emails and basic applications on the cloud. Noticeably 41% of the cloud consist of developer tools, messengers, accounting apps, but 23% use a pure cloud platform.
Real Estate
Approximately 80% of real estate companies adopt basic cloud applications, email, basic software, and advertising. Over 60% of companies are working on social media and applications for document keeping, but only 24% expanded into cloud bases and 31% of developer programs.
Engineering
With basically different human resources between the field and office, cloud and mobile technologies are incredibly valuable for construction and engineering businesses. They are useful for entry information from any website at any time.
Engineering companies use cloud's benefits extensively in certain types: over 64% in email, marketing, social media, and files storage. Therefore, this business has lower adoption rates in other categories.
About 30% of construction companies use cloud messages and account management programs. At the same time, the engineering and construction industry has brought on developer tools for only 18% of all сloud sources.
Commerce
Traditional commerce or retail companies show the significance of business movement as they begin to use cloud and internet processes. Formidable 70% of the online retail companies based on cloud email applications, and 64% are using social media, but 38% of the cloud's storage has messengers to communicate with each other.
A very small number of commerce companies keep files in the cloud's storage or use paid platforms for accounting and audit.
In conclusion, cloud technologies are useful for any business field. Today every company uses the benefits of digitalization in one way or another, so it is hard to overestimate this progress.
This list shows only the most prominent industries using cloud software more extensively, but it doesn't mean that other sectors are not taking advantage. For example, every music festival should be served, and cloud solutions for automatization of the organizing process are becoming more prominent. As such, cloud technology is only just beginning to prove itself in the future.