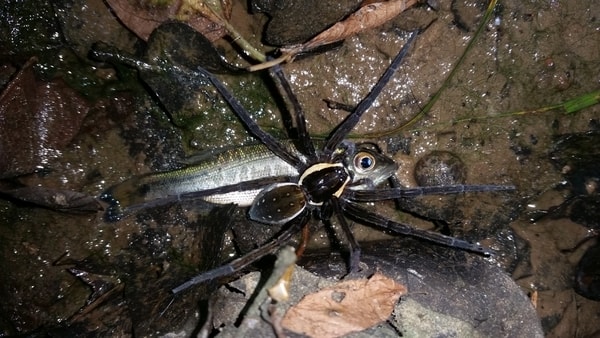 Colocation America Reviews: Phobias
March 4, 2016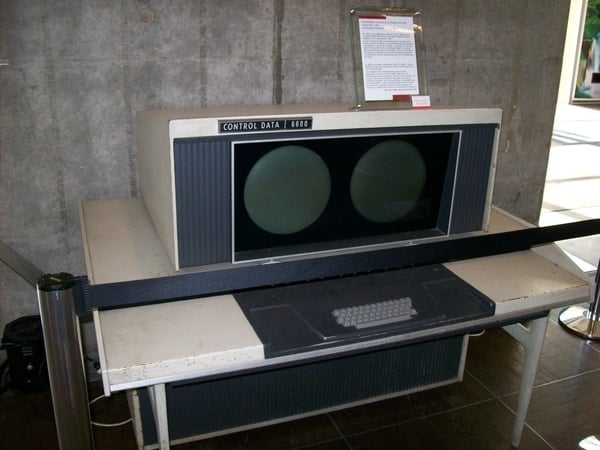 UPDATE: Supercomputers: Then vs Now
March 9, 2016
The 5th Annual Top 5 Most Influential Women in the Data Center Industry List

Over the last 4 years I have had the privilege of celebrating International Women's Day with an article on the Top 5 Most Influential Women in the Data Center Industry. Each year I span the Internet and my network to discover the top women making a difference around the globe through their involvement in technology and, in particular, the broader data center industry.
This year is no different.
As I scanned countless "executive team" pages and reached out to a number of contacts, I once again felt the pains of an industry lacking in diversity. Now don't get me wrong, since I first published the list in 2012, there seems to have been an increase in women in leadership roles. Heck, what once took me 10+ hours to find five women on executive teams now takes me around three hours.
But we have a long way to go.
In order to get more women in technology, let alone in leadership roles, we must empower women to fight for these roles. In today's technology industry, women only hold 22.5 percent of leadership roles despite making up 59% of the US labor force. Through education and outreach, we can create the next generation of women making a difference through technology.
This year's additions to the list of influential women, making the total number of women honored up to 25, includes women from 5 different companies and in 5 different positions. They are the women making strategic decisions within their companies and, at the same time, advocating for what they believe in. Plus, a Top 5 Women first, we celebrate an entire executive team.
So without further ado, I am pleased to announce this year's installment of the Top 5 Women in the Data Center Industry to celebrate International Women's Day 2016.
---
Top 5 Most Influential Women in 2016
Maxine L. Moreau, Executive Vice President, Global Operations and Shared Services for CenturyLink (@CenturyLink)
A 30-year veteran of telecommunications, Moreau has experience in network services, operations, and IT process improvement. At her current position she is responsible for the operation of third-largest domestic network in the United States, CenturyLink's global network. She oversees the network planning, engineering and construction as well as network operations reliability centers. Recognized for her strong leadership style, focus on accountability, and ability to drive efficiency and revenue growth, Moreau is an asset for any company. Moreau has a Bachelor's Degree in Computer Information Services (CIS) from the University of Louisiana at Monroe.
---
Lesley McVay (@LesleyDarkFiber), Executive Vice President of Facility Services, representing the Women of SUPERNAP (@SUPERNAP)
As the Executive Vice President of Facility Services, McVay is responsible for managing client installations and overseeing client services, including colocation, power and connectivity. She oversees the team of engineers in charge of maintaining client services and ensures successful and timely installations. McVay is part of SUPERNAP's executive team which has 11 women in leadership positions. She has a Bachelor's degree in Business Administration and Computer Science from the University of California, Riverside.
To my knowledge, SUPERNAP has the largest representative of women on any executive team in the industry. With that said, a Top 5 Women in the Data Center first, I would like to give a shout out to the entire team for their amazing work:
Missy Young – EVP OF SALES

Terri Borden – EVP CONSTRUCTION

Overgaard – EVP AWESOMENESS, BRAND & DESIGN + SUSTAINABILITY TEAM

Jacki Miller – SVP FINANCE & ACCOUNTING

Tracy Brown – VP TALENT DEVELOPMENT

Cindy Zimpfer – VP CHANNEL SALES

Laura Mach – EA & TOUR TRAFFIC CONTROLLER

Gabi Houston – DIRECTOR FINANCE

Jessica Battaglia – VP HUMAN RESOURCES

Jennifer Chavez – DIRECTOR OF ACCOUNTING
---
Laurinda Pang, Regional President of North America and Asia Pacific for Level3 (@Level3)
As of February 2016, Pang became the regional president of North America (NA) and Asia Pacific (APAC) for Level 3 Communications, responsible for overall business results of the region including sales, marketing and operations. In the past Pang has served in a number of senior executive positions for the company and has been instrumental in driving key business initiatives and the development of corporate strategies. In 2015, Pang helped launch The Level 3 Foundation, a recognized 501 (c)(3), focused on supporting initiatives important to the organization and serves as vice president board of directors for the foundation. She has a Bachelor's degree in Political Science from Penn State University and attended Harvard Business School for Executive Education, High Potential Leadership.
---
Liz Centoni (@LizCentoni), Vice President, Engineering Strategy for Cisco (@Cisco)
As a key member of Cisco's Engineering leadership team, Centoni is involved in shaping, guiding and managing Cisco Engineering strategy and execution across Cisco's routing, switching, security, mobility, video, collaboration, data center and cloud offerings. As a results-driven leader with over 20+ years of experience, Centoni is praised for her ability to set a clear strategy and execute it. In her position, she has been able to led global engineering teams to create innovative products that are making a difference in the world. Centoni is also a Global Executive sponsor for the Women in Science and Engineering (WISE) employee resource organization.
---
Cara Beston, Process Assurance Partner, Technology Risk & Compliance for PwC (@PwC_LLP)
Beston leads the National Cloud Assurance practice at PwC. Through this position, Beston helps address the governance, compliance, controls and third party reporting demands associated with adopting enterprise-level cloud solutions. In her 20+ years with PwC, she has severed over 80 technology clients including Cisco and VMware. Beyond her work at PwC, Beston is involved with CloudNOW, the Cloud Security Alliance, and ISACA. In 2013, she was named one of the top ten women in cloud by CloudNOW thanks to work with governance and risk control. She has a Bachelor's of Science in Accounting and Computer Science from Bridgewater State University.
---
---
Editors Note: When trying to identify key players, many aspects were considered. To dwindle down the list I considered the company the women work for, their positions within the company and, of course my own opinion. Because of space and time allotted, corporate lawyers (general counsel), chief financial officers, marketing directors, and human resource directors were not included though their work is vital to the success of the company. The women included above are considered to have influence in the decision making process and the direction in which the company goes. It is important to note that the list was formed by acquiring readily available data via the internet and thus may be missing some key players who do not have their position listed on their company's website.