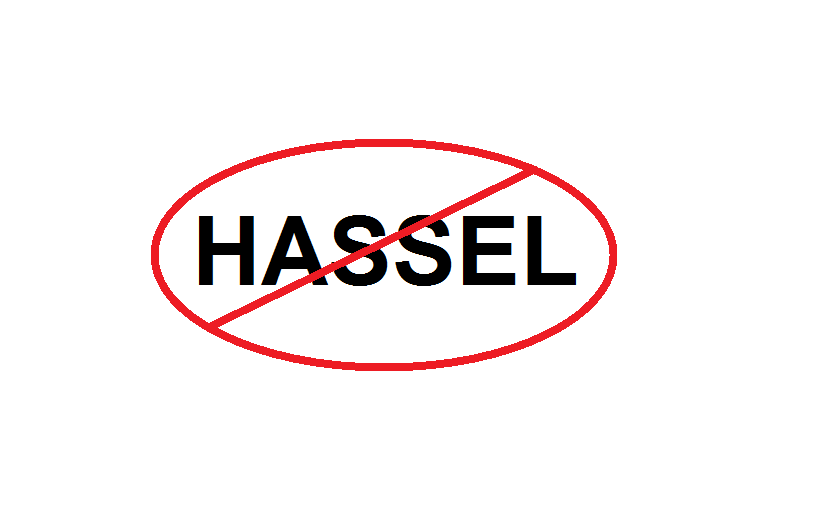 Friday Fun Blog: Hassel Free Edition
November 13, 2015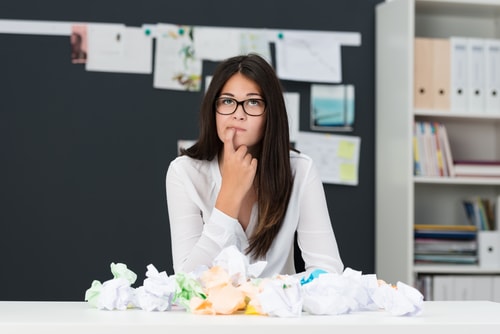 Three Easy Tricks to Overcoming Writer's Block
November 16, 2015
The Internet is a great place, filled with all the information you could ever want to learn about. Also, there's a lot of crap on the Internet—like, a lot of stuff that really has gone by the wayside, websites or platforms that used to be popular but now are relics of their old, vibrant self. As the information age moves forward, some of the stalwarts of the early Internet are now dusty pieces of history, things we can look back on fondly and laugh about.
And that's what we'll do today, as we take a look back at some of the more forgotten things of the early Internet and how they compare to the awesome, super-duper Internet that we have today.
The Internet: THEN VS. NOW
---
Content Management Systems
THEN: Angelfire, GeoCities, Tripod
NOW: Tumblr, Medium, WordPress, Blogger, etc.
But long before there was a whole host of self-publishing platforms, there was Angelfire and GeoCities. You know how WordPress and Tumblr make it incredibly easy for you to create a website? Now take all of that ease-of-use and intuitive UI and throw it into a garbage can, then light the garbage can on fire and you have the Angelfire and GeoCities platform.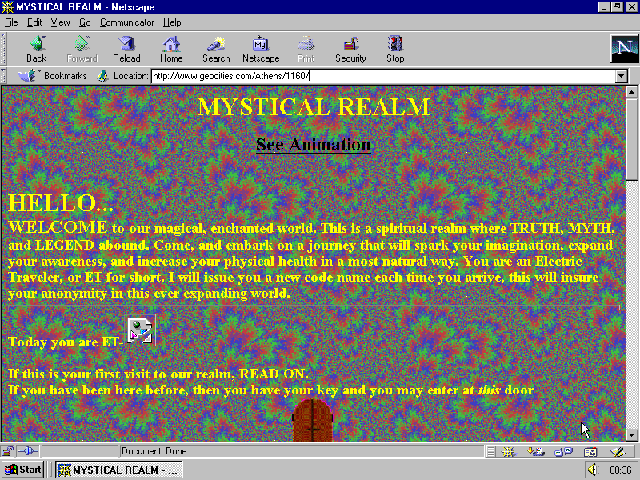 Owned by Lycos (HA!) and Yahoo!, respectively, Angelfire and GeoCities were the prime go-to for anyone who felt like they needed a website, and in the early Internet, EVERYONE thought they needed a website. And there were some doozies, too. Here's a Google Image search for "GeoCities pages" to give you a good idea of what people were working with: Lots of black backgrounds with extremely bright, colorful text; lots of flashing sirens and animated GIFs of dancing hamsters; THAT STUPID DANCING BABY. You think the pop-up ads or videos that display on websites are annoying? You haven't experienced anything until you've waited for your 14k dialup to load a page FULL of dancing baby GIFs.
---
Search Engines
THEN: Lycos, AltaVista, AskJeeves, Netscape Navigator
NOW: Google (Sorry, Bing)
Remember that "trash can fire" analogy for the website platforms I made above? Well, imagine trying to find a website by rooting through that on-fire trashcan and you can imagine what using Lycos or AltaVista was like.
We're spoiled with Google's finely tuned, tailored search results that seem to know exactly what we're looking for. If you wanted to find something, in say 1997, you'd hop on Lycos.com and get on their search engine and basically hope for the best. You might get what you're looking for, or you might find a GeoCities page about Robin Hood. Who knows? Definitely not Lycos, that's for sure. Using AltaVista or Lycos was like fishing with a giant net instead of a rod and reel; you might catch a tuna, you might also catch a lot of boots. There were TONS of boots in Lycos' search ocean.
---
Instant Messengers
THEN: AIM, ICQ
NOW: Google Hangouts/GChat, Skype, GroupMe, Slack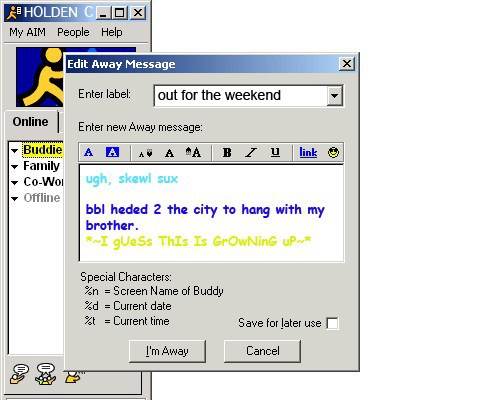 Kids will never feel the stress of having to choose the perfect username for their AIM account (LilTuna74), then setting the perfect Away message using the perfect Dashboard Confessional lyric ("and I'm flawed, but I'm cleaning up so well") to perfectly describe how you're feeling. It all had to be so perfect.
It was an easy to way communicate with your friends after school, barring your parents receiving a phone call and kicking you off the dial-up. Now, we are connected more than ever, with platforms that allow more than just your standard text and smileys. All the major messaging platforms support pictures, videos, GIFs, and any other conceivable form of media—the biggest thing AIM allowed was for you to change the background color of your text. And it had to be perfect.
And there was always the person you know with xXx_BaBySwEeTiE6969_xXx, and you avoided them like the plague in real life too. Probably because they had the plague. Oh yeah, there were bots too. For instance, SmarterChild was a popular robot on AIM, and would basically parrot anything you said.
---
Forums
THEN: AOL Chatrooms
NOW: Reddit
Long before upvotes and downvotes and sharing ideas or content, there were the AOL Chatrooms, where the only rules were there were no rules, except that you had to ask A/S/L to EVERYONE. And even then, they might lie.
You know how Reddit took a stand against hate groups, and began removing some of the more hate-filled subreddits that plagued their site? Those people probably started on AOL Chatrooms. You could log in through your AOL CD (brought to you by USPS), and then head into a specific chatroom, covering a wide range of topics from News to Sports, all the way down to specialized, niche markets like Furries and meet people that were interested in the same things as you, even if that same thing is dressing up and acting like an anthropomorphized wolf. Or, you could anonymously spew hate-speech and just be a general troll.
The only thing that hasn't changed is that people still lie about their A/S/L, and that beautiful woman you're talking to is probably a fat dude in his 40s. Oh, and people being anonymous jerks, that hasn't changed.
Actually, I guess the more things change, the more they stay the same.