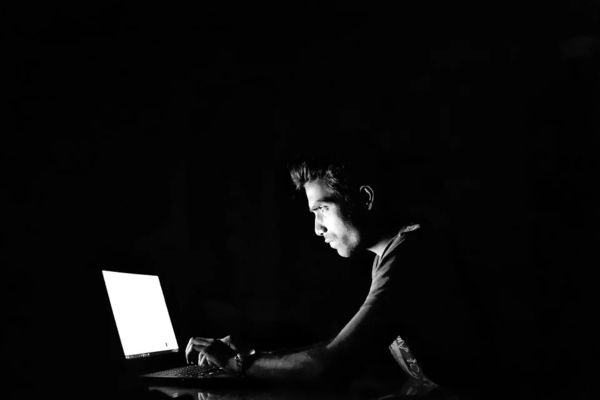 7 Smart Ways to Secure Your Company Data
April 8, 2020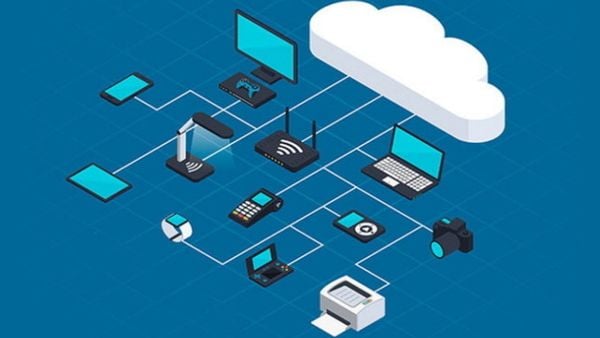 Cloud Certification: Why It Matters for Your Workforce
April 14, 2020
Internet of Things (IoT) technology represents the next phase of digital evolution. The technology has made it possible to bring the physical devices to the digital ramp. It is being expected that by the end of 2020 there will be 20.3 billion smart IoT devices. A news report from Business Insider Intelligence states that the expected investment companies willing to invest in the smart IoT technology will reach up to $15 trillion by the end of 2025.
A humongous amount of data is produced every-day. To collect this data, it requires a strong ecosystem of connected devices that can communicate and transfer data. And, smart IoT technology is the solution to this problem. The industries working on this emerging technology are evolving. The application of the Internet of Things technology has made its presence in various industries and the results are amazing. The smart IoT solutions for industrial and day to day problem solving are quite efficient and are being accepted worldwide.

Stated below are some real-world examples of IoT application.
Smart IoT Sensors
Sensors are an integral part of our IoT enabled devices, it has played a major role in the success of IoT. IoT sensors are a bit different they differ from the conventional types of sensors that were used to simply convert physical signals to electrical signals.
We all are familiar with the functioning of sensors but in the real world, how IoT sensors are different? Smart IoT sensors are different from simple sensors as these can collect real-time data and can transfer this data to connected devices. The IoT sensors allow seamless control over data and allow businesses for predictive maintenance, enhanced efficiency, and reduced costs.
IoT sensors are being used for weather monitoring, flood monitoring, waste collection, blood pressure monitoring, etc. According to recent research, the global IoT market was valued at $ 190.0 Bn in 2018, and in the future, it is projected to reach $ 1,102.6 Bn by 2026.
Smart IoT for Supply Chain Management
The idea of leveraging smart IoT solutions to supply chain management comes from the fact that the production of anything follows a series of links. Using a network of smart IoT sensors, the much-needed link in the supply chain between the physical real-world and the real-world of information and data is rooted. Smart IoT in supply chain management helps in tracking parcels and monitoring inventory.
Real-time data can be analyzed to track the safe and secure delivery and maintenance of the products until the last mile drop. In today's complex landscape, missteps along the supply chain are inevitable. IoT powered supply chain not just streamlines field operations but also reduces inefficiencies and delivers real-time insights that enhance client service levels. The logistics industry is increasingly deploying IoT as a comprehensive solution to manage goods at every stage along with its logistics networks.
Smart Vehicles
The future belongs to autonomous vehicles. The analyst expects that 90% of Automobiles will connect to the Internet by 2020. PWC research estimates that the automotive industry spent around $46 billion on research and development of self-driving cars in 2015 alone. The autonomous vehicles are still in their test phase and have time before they touch the highway. Meanwhile, the Automobile industry is incorporating smart IoT technology features.
Smart IoT sensors are being used to send mechanical condition data to manufacturers to ensure on-time repair and maintenance of the vehicle. The modern cars provide as much connectivity and level of comfort as homes. The IoT continues to break fresh ground for vehicle manufacturers by replacing the traditional concept of a car with smarter ones.
Smart IoT in Healthcare
The application of the Internet of Things in healthcare comes with unsung advantages. As a result, the demand for smart IoT based healthcare devices will increase in the future. Some major advantages of the Internet of Things technology in healthcare are:
Improved treatment:

monitoring the patient's condition in real-time helps physicians to make informed decisions based on recorded data.

Faster disease diagnosis:

using IoT based health devices to track patient's health helps the physician to diagnose the disease at an early stage.

Cost reductions:

monitoring real-time health data gives an insight into physical health conditions. Hence, patients do not need to unnecessarily visit doctors.

Reduced error:

the data generated through IoT based medical devices not only help in making effective decisions, but it also helps in smooth healthcare operations with reduced errors.
Smart Homes
The world of smart homes is constantly changing and converging. IoT is widely deployed in making smart homes work the way they should. IoT-driven smart homes fitted with highly connected and automated gadgets and technology are making lives more convenient, easier, and more comfortable. For instance, if on a hot summer day, you are driving back to your place then having a chilled home on reaching home is a dream come true for you.
IoT makes it possible, by turning the air conditioner on following your command before you reach home and eliminating the time you had to wait for your house to cool, otherwise. Isn't that amazing? You just need to use your smartphone when you leave the office to command your smart thermostat to lower the temperature. A wide number of smart homes IoT devices have already made their way into houses worldwide.
The IoT is augmenting transformation for businesses, enterprises, governments, and consumers. Several tools and technologies are hitting the shelves while promising significant gains for different industries soon.
Smart IoT devices are making sound presence and having an impact on the world's network infrastructure, and this influence is going to increase in the upcoming time. By considering the impact of the Internet of Things technology on the real world, organizations should start thinking for a new business plan to take advantage of the tremendous opportunities.
Main Photo Credit: Medium