Supercomputers are known to be the fastest computers in the world. These computers are tasked with solving some of the most complex mathematical equations and research that is used to help solve climate change, help researchers understand the impact of nuclear weapons, and find vaccines, treatments, and medicine for the disease. In recent years, supercomputing has been used for more than essential tasks. With the rise of blockchain, cryptocurrency, and the extreme usage of energy—the era of supercomputers as the world knows it could be over.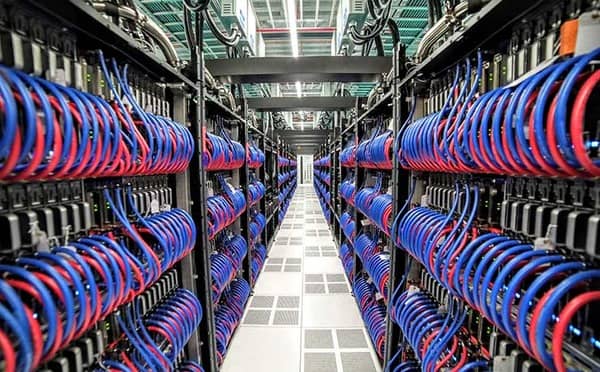 What Is Supercomputing?
Supercomputing refers to the processing of complex data-heavy calculations by using the resources of multiple computer systems working together. These computers help scientists, researchers, and academics find potential solutions to some of the world's biggest issues.
The data analysis that is possible through supercomputing isn't as practicable for traditional computers. What may be unsolvable for traditional computer systems has been made feasible by supercomputers. Also known as, High-Performance Computing or HPC, a supercomputer is assembled by multiple CPUs into compute nodes. Each one of these nodes will contain various parts, which include a group of processors, symmetric multiprocessing, and memory. One supercomputer could potentially be made up of tens of thousands of nodes.
Supercomputing systems have a large footprint and need a tremendous amount of power capability and cooling, which is why supercomputers are housed within a data center or will take up the entire small data center operation. A supercomputer can potentially have a million times more processing power than a traditional computer.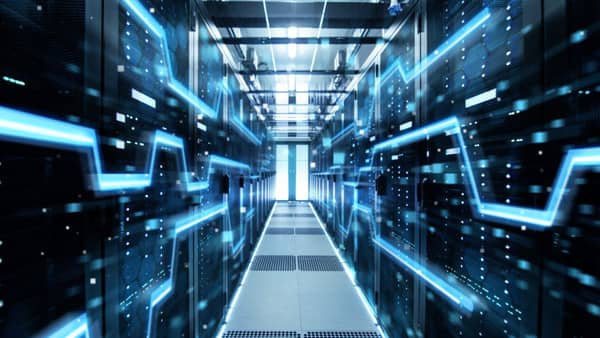 Data Center Power Consumption
The data center industry consumes between 196 to 400 terawatt-hours of energy, which is equal to about 1% to 2% of total energy usage worldwide. As smart connected technologies continue to grow, and the deployment of Internet of Things devices flourish—the growth of the data center industry will also increase.
There are various ways that data centers are innovating and improving efficiency. This includes artificial intelligence and machine learning, bringing in new ways to power data center operations like green hydrogen, virtualization, and improved cooling systems. With this being said, if efficiency doesn't improve, the rise in electricity usage for data center operations could potentially be between 3% to 13% by the year 2030. This is a tremendous amount of energy for a single industry to be consuming, but the world relies on connectivity from data centers.
To be fair, the data center industry is more efficient than people give it credit for. Between 2010 and 2018, computing capacity and workloads increased six-fold, internet traffic grew 10-fold, and storage capacity 25-fold. With all of this growth in data center operations and usage, the industry has only increased its usage by 6 percent since 2010. The industry has stayed steady and increased its efficiency.
Although data centers have done a good job at increasing their efficiency and staying steady with their energy usage—the industry continues to look to be responsible in how it consumes energy. Using supercomputers is beneficial for various purposes including solving world issues like climate change and finding cures and vaccines in the medical field. But with how energy consumption is being regulated in various industries—the use of supercomputers for purposes such as blockchain may soon be controlled in the future.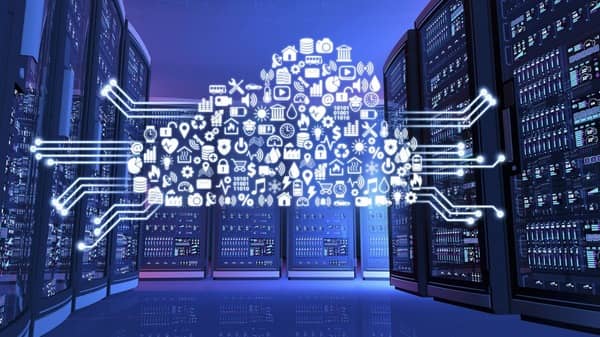 What Is a Supercomputer as a Service?
Cloud computing has changed the accessibility of many different software applications. Through cloud computing and cloud services, companies and even individuals can harness the power of various technologies that they don't own or have on their computer systems.
The as-a-service model can bring aspects such as artificial intelligence, test environments, monitoring, disaster recovery, framework, and more. One of the most intriguing technologies that users can now have at their fingertips through cloud computing and cloud services is the power of a supercomputer. Supercomputer-as-a-service can give users the power of the fastest computers in the world.
The high-performance computing of supercomputers, artificial intelligence, and machine learning can be advantageous for scientists, researchers, and data specialists. If you're looking to harness the power of a supercomputer, the service is offered by Microsoft Azure, Amazon Web Service, and Hewlett-Packard HPC. The now accessible power of a supercomputer can potentially change the need for some smaller, independent entities to build a data center to house their supercomputer.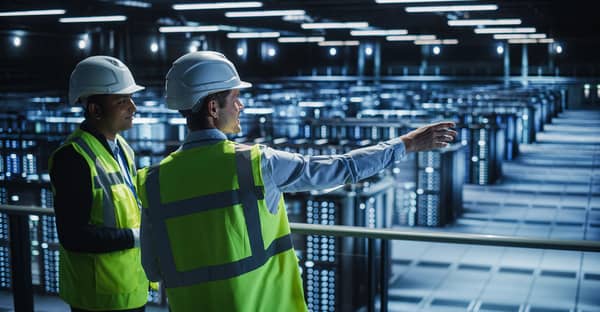 The Demands of a Building an On-premises Data Center
There is a lot to consider when building an in-house data center from the ground up, let alone, building a high-performance computing system. The power usage and its effect on the planet and the cost to the owner's pocket are substantial. As the data center industry continues its pursuit of environmental sustainability, these HPC data center builds may not be feasible.
Most modern traditional supercomputers use somewhere between 1 to 10 megawatts of power on average, which is equivalent to enough electricity to power 10,000 homes. 1 megawatt of electricity is equated to about $1 million in addition to its adverse effect on the environment.
The ability to harness the power of a supercomputer through cloud computing and cloud services could potentially change how individuals and companies operate. We may see fewer supercomputing data centers soon.
Conclusion
In general, building an in-house data center for your business is a thing of the past. Companies don't need to build their facility from the ground up because there are data center services like the cloud and colocation services that make it easier and more efficient for small to medium-sized businesses. Most people won't need the high-performance computing power of a supercomputer, but the need for harnessing the power of a data center can be advantageous for many companies. If you're looking for a trusted data center company that can give your business the space, power, and connectivity to bring you to the next level—Colocation America has colocation plans, dedicated server plans, and cloud connectivity. Connect with us today.