What Steps Are Data Centers Taking to Become More Efficient?
May 17, 2016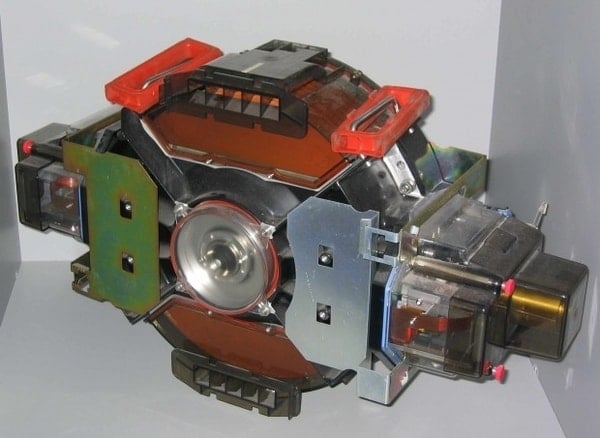 A History of the Gigabyte
May 18, 2016
We use our laptops for so many activities, it can be difficult to imagine a time when they were relatively uncommon. While laptops can save us time, they can also lead to a lot of frustration when they don't work properly. Here are a few tips for fixing common laptop glitches and keeping your life on schedule.
Slow Performance
One of the most common issues people run into with laptops is slow performance. Many people start uninstalling programs when this happens, but often this only has a minimal impact. In many cases, sluggish performance is caused by malware or other problems. Update your operating system and run antivirus and anti-malware tools to make sure your computer is free of infections.

Misfiring Keyboard
The primary advantage of laptops over tablets and other portable devices is their keyboards and other input devices, but these physical keyboards sometimes fail to type accurately. Using a mildly damp cloth, wipe away dust and other debris to clean the surface. If this doesn't resolve the issue, use a can of compressed air to remove dust and items underneath the keys. In some cases, you can even remove individual keys to reach underneath, but be careful, especially if the keys are difficult to remove.

Damaged Charger Cord
Whether due to overuse or a curious pet, charger cords often become damaged, which can lead to erratic operation. If you can identify where the faulty connection is occurring, you can often use silicone sealant to fix the issue. Lay down some electricians tape to prevent the sealant from sticking to your table, and place a small glob of sealant on the damaged area. Let it dry for an hour or two before testing the cord.

Overheating
Overheating can manifest as a number of problems, but one common culprit is fairly easy to fix: the fan. Laptops typically have grills that let the fan blow warm air out of the laptop and you can sometimes see the fan through these grills using a flashlight. Place the plastic tube part of a can of compressed air in the slots of blow air through the laptop. Make sure you're prepared for dust, as a surprising amount can build up inside your laptop. This dust can sometimes impede operations, leading to a host of issues. If this doesn't stop the overheating, you may want to bring your computer to a professional computer service.

Laptops let us do so much, but it can be easy to feel lost when they stop working correctly. Fortunately, a number of problems are easy to solve, and professional care is always available if do-it-yourself solutions aren't sufficient.