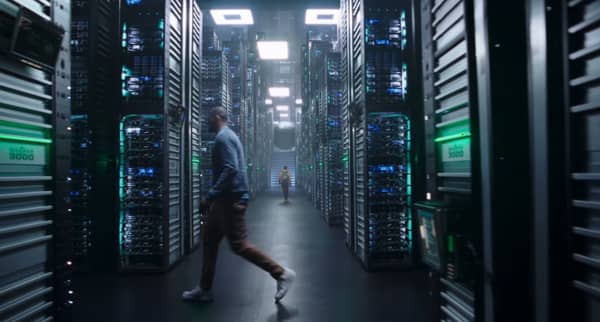 Data Centers in Film
August 4, 2021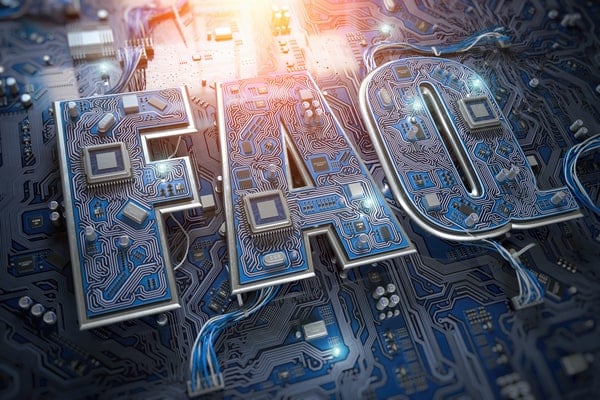 Frequently Asked Questions in Technology (Part 4)
August 11, 2021
There are many different ways to store your data. Trying to decide between an on-premises data center or a data center provider or a cloud may be a complicated decision. There are also different versions of the cloud including public cloud and private cloud. With all of the different choices and versions of these choices, making a decision could potentially be stressful. A multi-cloud strategy could make the decision of what kind of cloud service to use a little easier.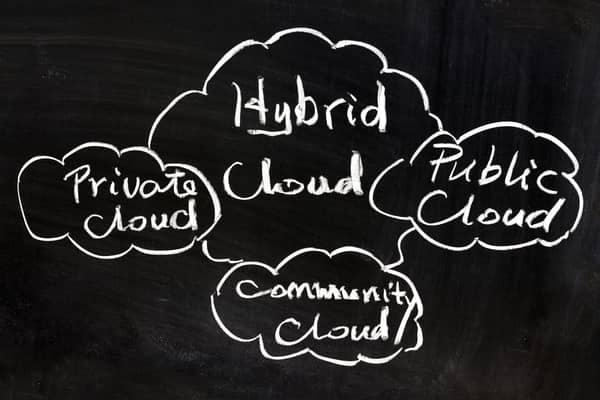 What Are the Different Types of a Cloud Deployment?
"The Cloud" is a term that is often used and often confused. There are many types of cloud and even various uses that can be overlooked. Cloud computing is very similar to a traditional computing architecture. It still uses the same physical server hardware that a conventional computer network and data center service. The major difference with the cloud is it offers storage capacity and processing power to users over the internet. There are several different types of cloud deployment to get acquainted with.
The first type of cloud deployment is known as a public cloud. A public cloud usually has an immense volume of available space. This makes scaling up as your business grows simple and easy. Public clouds are a good option for many different people including software developers and those working on collaborative projects.
The second type of cloud deployment is the private cloud. Also known as an on-premises data center, a private cloud is a model that offers an environment to a single company. Private clouds are typically utilized by a solitary organization and are located behind a firewall. Because of this extra level of security, private clouds are recommended for companies that have stricter guidelines and requirements.
The third type of cloud deployment is the hybrid cloud which combines public cloud and private cloud. This is a computing environment that integrates and merges on-premises data center/private cloud and public cloud. Hybrid cloud deployments allow the sharing of data and applications between the public and private cloud. A hybrid cloud deployment is great for businesses that are utilizing big data analytics and also need strict data privacy.
Another type of cloud deployment that isn't discussed as often as the others are known as community cloud. Community cloud is a shared cloud computing service environment that is aimed at a limited set of organizations or employees. This type of cloud computing solution is for a limited group that is overseen, managed, and protected either by the parties involved or a third-party managed service provider.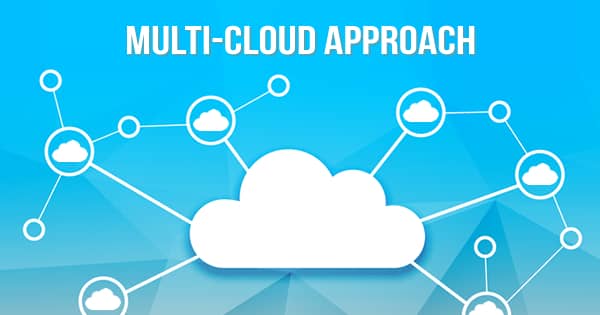 What Is a Multi-Cloud?
There may be some confusion about the differences between a hybrid cloud and a multi-cloud, so let's clear things up. While a hybrid cloud is not the same as a multi-cloud, a multi-cloud could potentially be hybridized. As mentioned earlier, a hybrid cloud is the combination of a public cloud and a private cloud. What makes a hybrid cloud work is it uses a private data center and utilizes the power and cutting-edge computing resources of a public solution.
A multi-cloud could include a hybrid environment, but it relies more on just one public cloud. A multi-cloud strategy could potentially reduce any need for cloud migration. This is because some of the data can stay on the enterprise's own servers. A company could use all of these resources in a myriad of ways. For example, a company can store certain data on-site while utilizing different providers for different cloud services. Certain cloud environments can be personalized for various cases and functions. This makes a multi-cloud environment so powerful.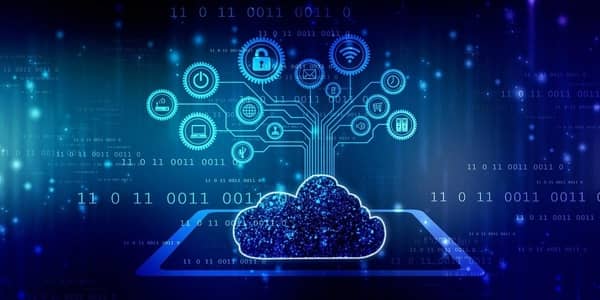 What Are the Benefits of a Multi-Cloud Environment?
There are several aspects of multi-cloud environments that make it advantageous for organizations. The first benefit of a multi-cloud deployment is reliability. Utilizing a multi-cloud environment allows companies to spread out their storage and resources to different places. If one cloud happens to experience an outage, not all functionality will be lost because of the other clouds that are deployed. Companies can also the multiple clouds as a backup of each other.
Another benefit is limiting vendor lock-in. A company using a cloud means they are relying on external providers, which can be challenging to move away from. A multi-cloud strategy allows a company to spread out this dependency to multiple providers. This makes it easier to migrate
Lastly, not being tied down to one cloud provider can allow a company to find the service that works for them at a price that they are comfortable with. This can help businesses save money.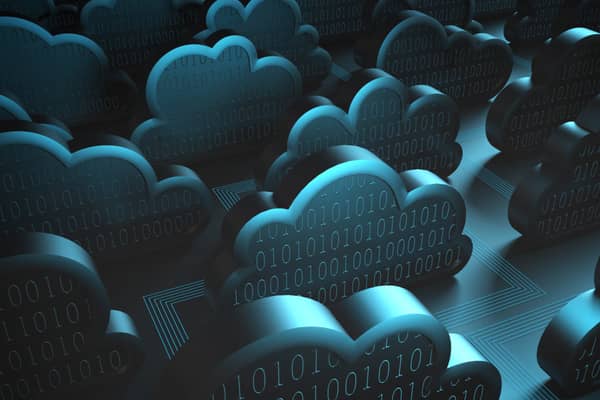 What Are the Disadvantages of a Multi-Cloud Environment?
There are many advantages of a multi-cloud environment, but there are also certain disadvantages of a multi-cloud. The first is the difficulty and complex nature of managing multiple providers. Every provider could potentially have different procedures and technology. This can make it difficult to keep track of all of the different moving parts.
Multiple clouds can also increase latency. Deploying this type of environment means that all of the various providers will need to communicate with each other. This can introduce some latency in your operations. This can be contingent on the way these clouds are integrated, the amount of interaction, and the proximity.
Although a multi-cloud deployment can offer redundancy, having the system spread out over different clouds also means more aspects can be attacked by outside threats. Companies will be utilizing multiple software and hardware deployments, which could potentially lead to more room for attacks.
Conclusion
The power of the cloud continues to grow. Companies can utilize various forms whether it be a public cloud, private cloud, hybrid cloud, community cloud, or a multi-cloud environment. A multi-cloud environment can be advantageous for many different companies. Implementing a cloud environment with an experienced colocation provider can help with a successful deployment. Colocation providers can make managing these environments easier while giving companies added benefits including additional reliability, dedicated assets, 24/7 technical support, and 100 percent uptime. Colocation America can connect to all major cloud providers. Let Colocation America connect you to the cloud.