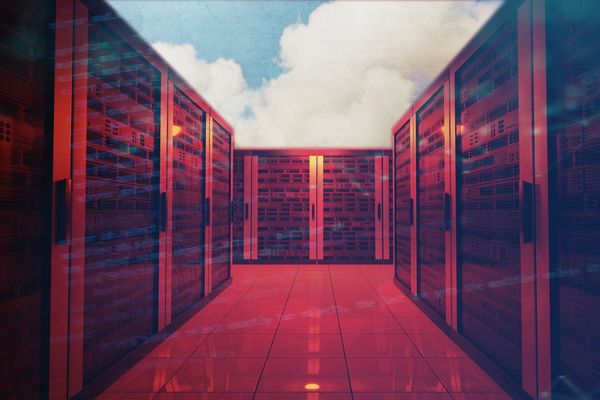 How the Data Center Industry Is Dealing with Climate Change
February 21, 2023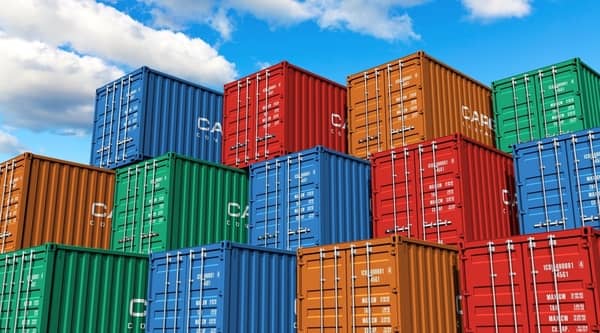 What Is Containerization?
March 6, 2023
Mini nuclear reactors or small nuclear reactors (SMRs) are a new generation of nuclear power plants that are considerably smaller in size and significantly lower in cost compared to traditional nuclear plants. These mini reactors can potentially revolutionize the way we power data centers. Data centers demand a continuous and dependable power source, and small modular reactors may provide the energy needed while emitting fewer carbon emissions. With advances in technology and declining costs, it's possible we could soon see mini nuclear reactors powering data centers around the world.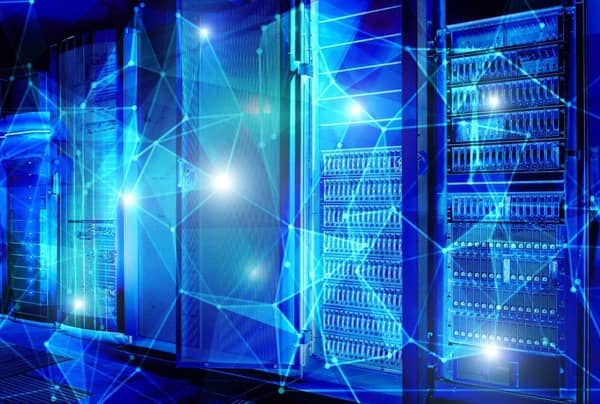 What Are the Issues with Current Data Center Power?
The data center industry has made significant strides to become more environmentally friendly, and data centers are more efficient than most people realize. But data centers still consume a substantial amount of energy, potentially leading to environmental impact, reliability issues, and increased user costs. One major issue is the environmental impact of data center power, which mostly relies on fossil fuels that contribute to carbon emissions.
Data centers also require cooling, which consumes a significant amount of energy. Reliability is another major issue as data centers need a continuous and dependable source of power, and any interruption can lead to costly downtime. The cost of data center power is also increasing as the demand for data center services also increases due to advancements in smart connected technology. With the technological advancements in mini nuclear reactors, data center operators may be able to address these issues. Still, they will also need to consider some safety and regulatory compliance before adopting any form of nuclear power for data center operations.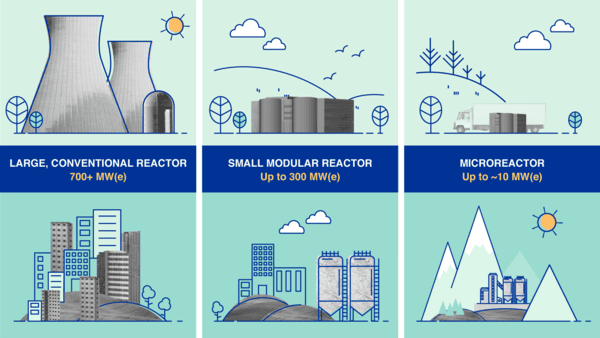 How Can Small Modular Reactors Power Future Data Centers?
Small modular reactors have the potential to revolutionize the way data centers are powered. The potential immense power capabilities while still being green makes SMRs an attractive option for data center operations in the future.
One of the key benefits of using SMRs to power data centers is their ability to provide a constant and reliable power source. Data centers require a large amount of energy to keep servers running 24 hours a day, and any interruption in power can lead to costly downtime. Small modular reactors can provide stable and consistent power to keep data centers running smoothly.
SMRs also offer the potential to reduce the environmental impact of data centers. Most data centers rely on fossil fuels to generate the electricity they need, contributing to carbon emissions and climate change. SMRs emit minimal carbon emissions and can be fueled by nuclear power that can potentially be made by recycling nuclear waste.
Another benefit of using SMRs to power data centers is their scalability. Because SMRs are modular, to begin with, data center operators can install and operate SMRs with a capacity that meets their specific needs. This allows for more flexible and cost-effective energy solutions than traditional large-scale nuclear reactors.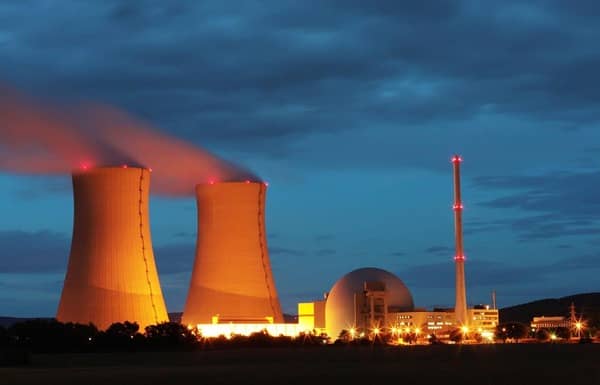 What Are the Challenges with SMRs Powering Data Centers?
Small modular reactors have the potential to revolutionize the way data centers are powered. However, there are still some significant challenges that must be addressed before they can be widely adopted.
One of the main challenges is safety. Like nuclear power plants, SMRs are subject to strict regulations and safety standards. Any accidents or incidents could result in significant harm to people and the environment. SMRs rely on nuclear fuel, which can be costly and complex. And this fuel, once depleted and need to be discarded, can become radioactive waste that will take hundreds of thousands of years to decay.
Another challenge is regulatory compliance and approvals for nuclear power. Although nuclear power isn't new, SMRs are a relatively new technology, and the regulatory structure for their deployment is still being developed. This can make it difficult for data center operators to navigate the approval process and ensure compliance with safety standards.
Cost is another challenge that data center operators may face when considering SMRs. The initial cost of building and deploying SMRs may be higher than traditional energy sources. And the cost of nuclear fuel and disposal of the used fuel may also be higher than traditional fossil fuels, making it difficult for data center operators to justify the investment.
While SMRs offer the potential for powering data centers with stable, consistent, and low-carbon energy sources, there are significant challenges that need to be addressed in terms of safety, regulatory compliance, and cost. These challenges need to be tackled before SMRs can be widely adopted for data center power.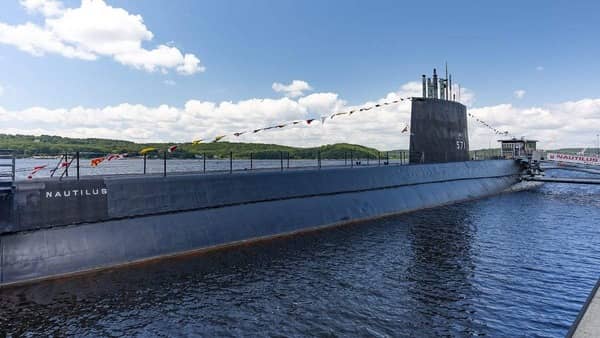 What Do Small Modular Reactors Power Currently?
While SMRs are not yet commercial, the U.S. Navy has been operating and perfecting small modular reactors for about 75 years. They started working on nuclear marine propulsion in the 1940s, and in 1955, the first nuclear-powered submarine, the USS Nautilus, was deployed. SMRs changed submarines from slow underwater tubes to proficient warships cable of withstanding 25 knots submerged for months at a time.
By 1966, there were 26 operational nuclear-powered submarines in action, and more were under construction. The US currently has 83 nuclear-powered ships, including 72 submarines, ten aircraft carriers, and one research vessel.
Besides the US Navy, several different companies and various countries are currently investing in the development of SMRs. Some examples include NuScale Power and Westinghouse Electric Company in the United States, Rosatom in Russia, Terrestrial Energy in Canada, and China National Nuclear Corporation in China.
All of these companies are working towards bringing SMRs to the market and are at different stages of development. NuScale has received design certification from the US Nuclear Regulatory Commission and is working towards the commercial operation. Westinghouse Electric Company is working with the US Department of Energy to demonstrate the feasibility of the technology. Meanwhile, Rosatom is marketing the technology to countries with limited access to electricity, particularly in the Arctic and Africa.
Conclusion
Small modular reactors are still not used in mainstream commercial operations, but several companies in different countries have been working on the technology to change this. The advancement in technology and the declining costs may soon make it a viable option for various industries, including the data center industry. While there are still some challenges to be overcome—the prospect of small nuclear reactors cleanly powering our future looks bright.