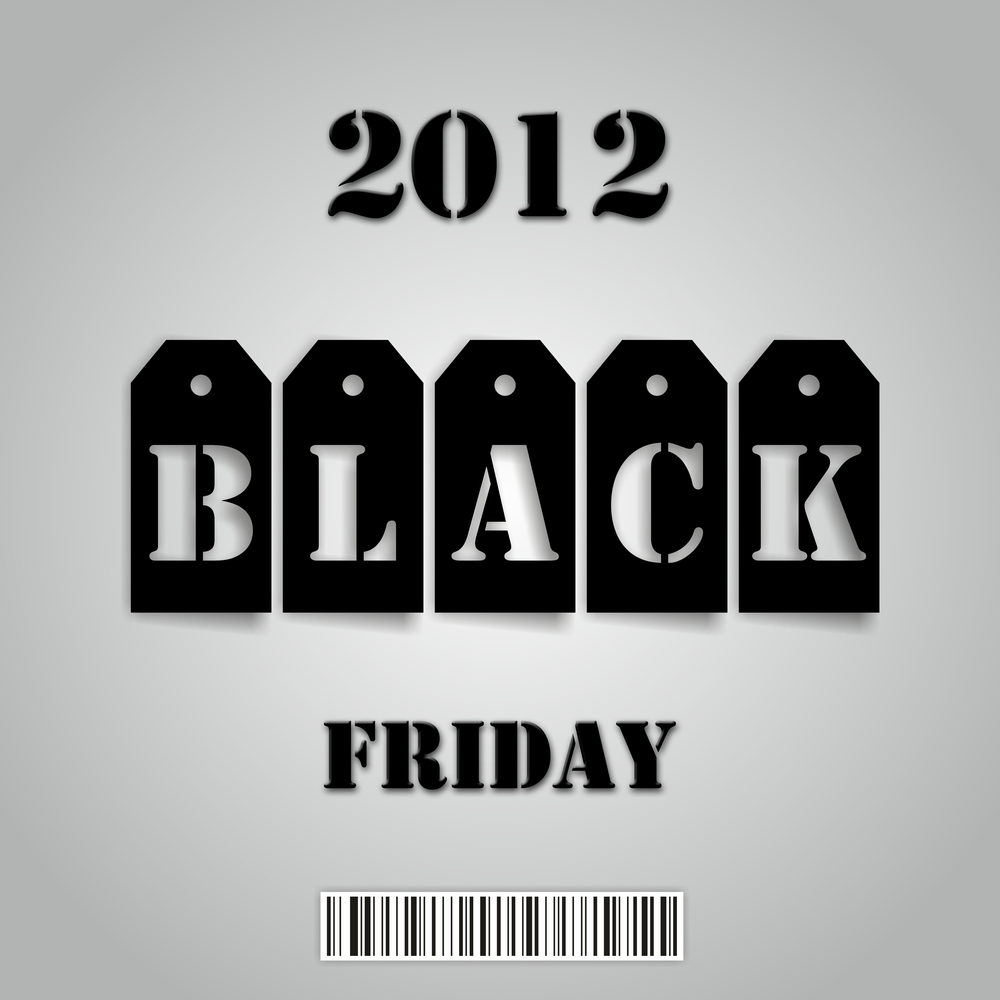 Black Friday's Record Setting Weekend
November 27, 2012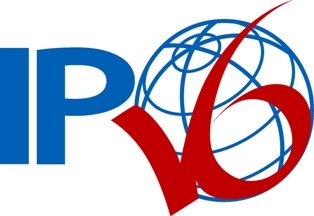 IMN Conference Hits Santa Clara
November 28, 2012
Federal agencies are looking at 1,200 data centers closures expected to take place between now and 2015.
Back in 2011, the Office of Management and Budget announced a campaign to cut waste associated with federal IT infrastructure. Since 1999, the government has operated and maintained an excess of 3000 Federal Data Centers. That number may a little lower or higher depending on who your sources are. Yet the fact remains, the government is still struggling to complete its data center inventory.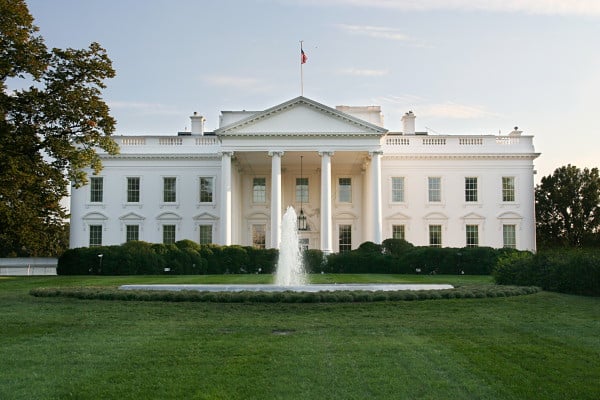 Scheduled Closures Until 2015
Federal agencies are looking at 1,200 closures expected to take place between now and 2015. In doing so, the Office of Management and Budget expects to save $3-$5 million in taxpayer money by consolidating literally, thousands of dedicated servers.
Obviously, moving to the cloud is something federal agencies haven't embraced. Yet, the financial impact of such closures may not take effect until government agencies complete the consolidation of their resources.
Benefits of Consolidation
It's hard to argue that closing multiple – possibly outdated data center facilities is a bad thing. According to the White House, 178 nationwide data centers will be shut down, the largest of which is a 57,000 sq., ft Department of Defense facility. The majority of the others are considerably smaller in size, around 1,000 square feet. By closing a 13,000 square foot facility, the department of treasury will save over $400,000 alone. Certainly the money saved on leasing and electricity can go to a better cause.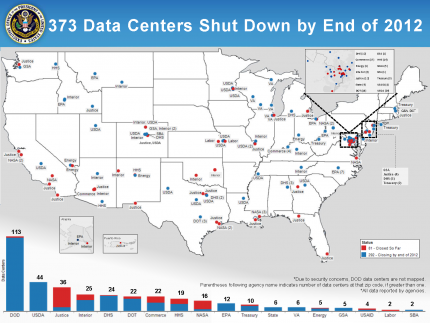 At least the Federal Government recognizes such inefficiencies exist and is actively taking the time to address these issues. So much money can be saved by utilizing cloud based computing platforms and consolidating resources.
Who knew the government was so out of control with their IT budgetary spending? The private sector will benefit from closures once data center real estate becomes available.
Let's hope that any new federal IT infrastructures' embrace all the latest green initiatives associated with power, cooling and eWaste.