There has been tremendous growth in computing service, which has directly caused data centers to increase in both physical size and their computing power capabilities. To offer high-speed connectivity, data centers use fiber optics. Data centers operations use a combination of multimode and single-mode fibers for various situations. There are specific reasons and circumstances to use both single-mode and multimode fibers, we will dive into the differences between both, and how they impact the future of data centers.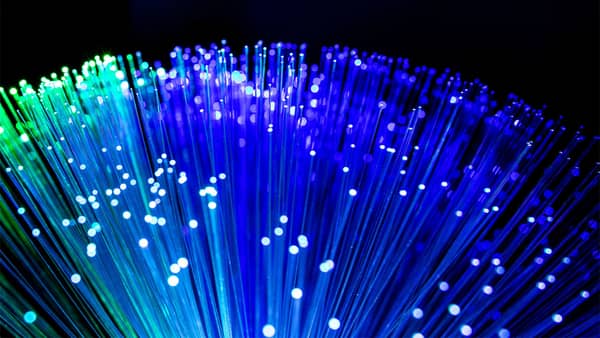 What Are Fiber Optics and How Do They Work?
Fiber optics is the technology used to transmit the information as pulses of light via strands of fiber usually made of glass or plastic. Fiber optics cables are made up of optical fibers, which are thin strands of pure glass about the size of human hair. These fibers are bundled together to make optical cables.
Taking a closer look, there are three distinct parts of an optical fiber cable. This includes the core, the cladding, and the buffer coating. The core is a thin glass of fiber where the light travels through. The cladding is the outer optical material that encapsulates the core. The cladding is the part that reflects the light into the core. The last part is the buffer coating, which is the most outer layer that protects the fiber from being damaged.
An optical cable is comprised of hundreds or even thousands of optical fibers. The bundle is covered in what is called a jacket which protects it from moisture and damage. There are two different types of optical fibers: single-mode and multimode fibers.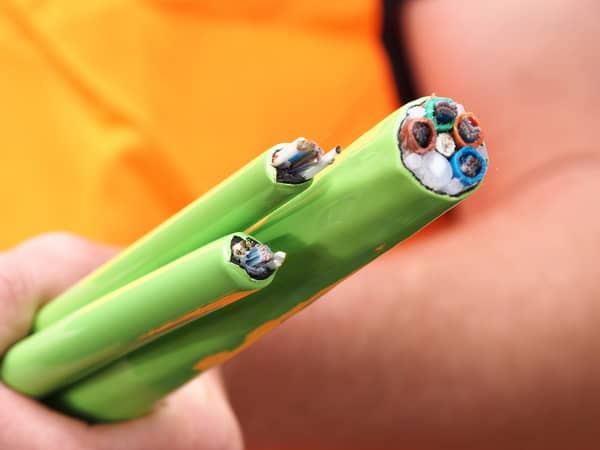 The Difference between Single Mode and Multimode Fibers
Data center operations use two different types of fiber optics, which include single-mode and multimode fibers. There are differences between single-mode and multimode fibers. Single-mode fibers have smaller cores and transmit infrared laser light. Multimode fibers have larger cores and use infrared light through light-emitting diodes or LEDs. There are some other specific differences between the two.
Single-mode fibers are a commonly used type of optical fiber that transmits over longer distances. These types of fibers give users a greater transmission rate and also about 50 times longer distance reach than multimode fibers. One of the main benefits of single-mode fibers is their longevity.
A multimode fiber's larger core gives it the ability to carry the light of various modes from 850nm to 1300nm wavelengths. Multimode fibers give users the benefit of higher bandwidth and higher speeds across medium distances. This is why multimode fibers are most commonly used in single building operations.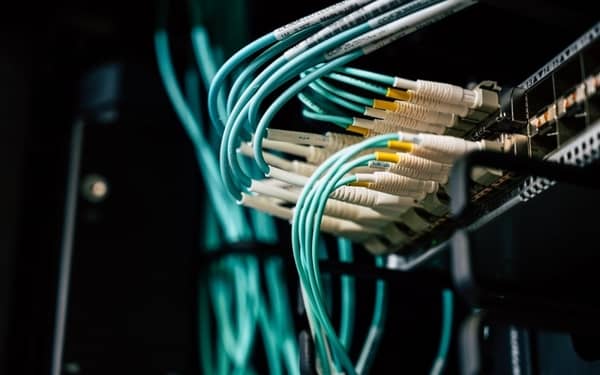 Advantages and Disadvantages of Single Mode and Multimode
There are some distinct strengths and weaknesses of single-mode and multimode fiber optic cables. Single-mode fiber optic cables are faster than multimode cables over long distances. This is because single-mode cables have fewer switches and routers are needed. Single-mode fibers essentially have unlimited bandwidth capacity. It can also transmit data up to 40Gb over hundreds of kilometers without limited integrity loss. Single-mode fiber optic cables can also send data at speeds of 10Gb over longer distances. Single-mode cable and connections are typically more cost-efficient than its counterpart.
The advantage just mentioned leads us to its first disadvantage. While single-mode cable and connectors are more cost-efficient it is more expensive to deploy and operate. This is because laser-based gear generates more heat. Another disadvantage for single-mode is the required lasers can be expensive and can only be used with one cable at a time. Lastly, because single-mode cables require lasers, it is less versatile and can only be used for fewer applications.
The first advantage of a multimode fiber optic cable is the overall cost. Multimode fiber cable is cheaper to install, operate, and maintain. It also gives higher speed and higher bandwidth over shorter distances. It also permits various optical signals to be transmitted at the same time. Multimode fiber optic cables also have some disadvantages.
The first disadvantage of multimode is that they are limited in speed and distance. There are two different kinds of multimode cables, OM4 and OM3. When it comes to OM4 multimode cables, the maximum speed for distances between 400 to 550 meters is 100g. OM3 cables multimode cables have a maximum distance of 300 meters, and at 2 kilometers, it is only able to transmit 100Mbit.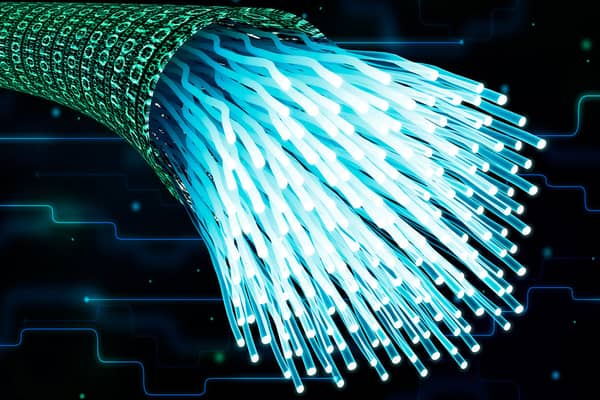 Are Fiber Optic Cables Essential for Data Centers?
Fiber optics are widely used for telecommunications and networking purposes for their flexibility that can be bundled as cables. These cables are also ideal for this purpose because of their speed during long-distance communications. Because the world revolves around data and the data centers that store and bring this data to the world. Data centers need dependable high bandwidth components. These infrastructures are a vital part of most businesses in many different industries, so making sure the connections are reliable is essential.
While fiber optic cables deliver faster communication over longer distances the established copper cables are still considered by some as more suitable. It lowers capital expenses, operational costs, and can even enhance performance. Fiber optic cables and copper cables offer distinct benefits, which is many data center operations believe they are better together. A great solution for companies is to use a mixed network. Companies can add another aspect of flexibility to their networks by using fiber media converters and connecting various cabling formats.
Conclusion
As data center speeds increase, the need for faster cables will be necessary. Fiber optics cables are the future of high-speed connectivity. With its various benefits, both single-mode and multimode fiber optic cables will have an important role to play in the future of data center connectivity. As of now, many data centers still use copper cables. Copper cables are still an integral part of data center operations, but if the price of fiber optics technology goes down the industry may completely move over to the newer equipment. Until then, using a combination of all the above will be beneficial for data center operations.