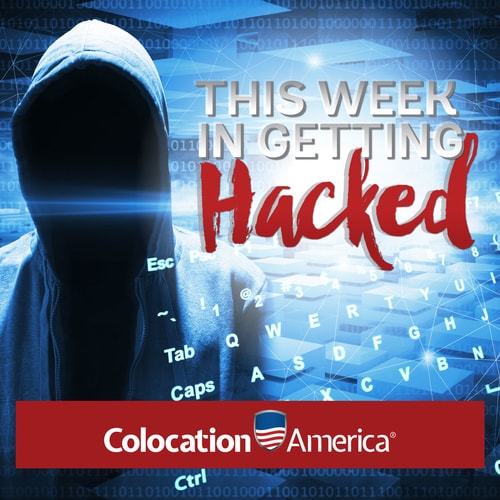 This Week in Getting Hacked: Can't Stop, Won't Stop Edition
October 21, 2015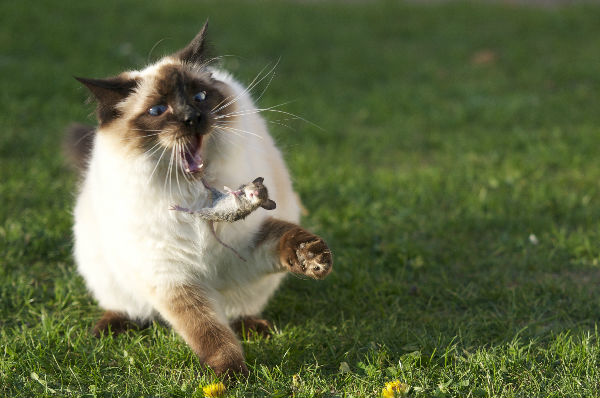 Friday Fun Blog: Superhero Cat Edition
October 23, 2015
Cloud hosting is nothing short of a revolution for many Small and Medium Businesses (SMBs).  Earlier, they left the shores for the cloud, reluctantly. That reluctance is quite understandable with the cloud technology being new. But the good news is that cloud hosting has emerged as an appreciable support for SMBs in different fields. Accounting is one of those fields.
Accounting is an inseparable part of any businesses and in the times when one can plan and execute complete business operations on the cloud, accounting has to go hand-in-hand with the cloud. Citing this opportunity, almost every accounting software company has launched its version cloud-compatible version. Going with the statistics, it is evident that SBMs are very positive with this move.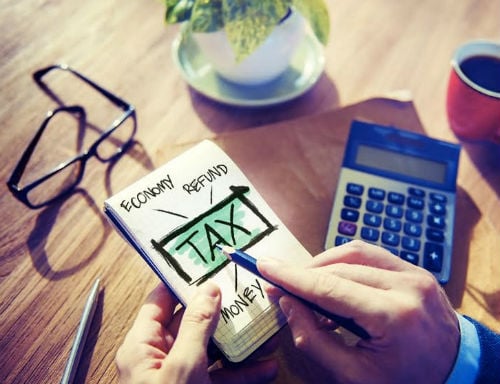 According to figures reported by CPA Practice Advisor in March 2014, of 32.8 million small businesses, only 975,000 businesses are using Cloud-based accounting solutions from Intuit, Xero, and FreshBooks together. Given that these three holds a huge share of the overall accounting software, the number of cloud accounting software user appear very low. But, another perspective to the story is of a total 575,000 QuickBooks online users, 45,000 had joined in the last quarter of these studies. Now, that's quite a growth. Growth figures are quite similar for the others competitors as well. Now, more than one year later the growth figures have only remained skywards. All this clarifies that SMBs are loving match of accounting and cloud and here are the reasons for this love:
---
Because There's Less Paperwork:
Bookkeeping is another name of accounting, perhaps for the very basic reason that it involves the lots of paperwork and that has to be maintained for years. With accounting, a small business transaction matters crucially throughout the year and, sometimes, even after that. Maintaining the account logs on paper safely for long time involves numerous hassles. Keeping them arranged in an order and protected from any potential damages is never as easy as it may sound. Accounting software helped somewhat with it, but that commanded considerable physical storage space.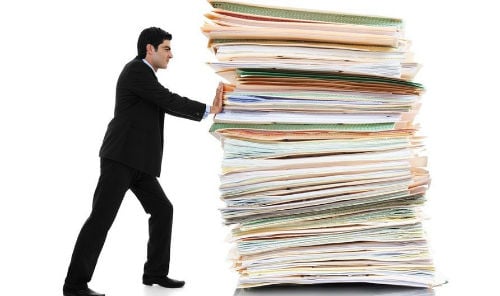 Accounting on the cloud is a paper-free process. You neither require any papers nor are you fixed to any particular device. With a combination of username and password, one can start accounting operations and keep them stored on the cloud for years and further. It is not even worth mentioning that managing the data over the cloud is pretty simpler than on-paper. Option to send the invoices and statements via email also keeps the needs of paper to the least. As a supplementary, being a paper-free service, it has environmental benefits too.
---
Work Environment Available Anywhere and Anytime:
This is what cloud computing is best at- providing services regardless of any geographical limitations. An internet connection is all it takes to connect you with your accounts department. This feature has a great help for the businesses that are operating from one location and their customer-foothold is located at other location (could be even in the different time-zone). With this freedom of accounting from anywhere and anytime, the business remains in-sync with the operations.
Coming to the SMBs, the remote accessibility turns even more beneficial. SMBs are generally trying to control the infrastructure expenses and cloud can allow them to operate without allotting a dedicated cabin for the accounts team as the 'work from home' can easily solve the issue.
Another advantage that cloud offers for accountants is collaborations. Thanks to Unified Communication, different users can work on the same file and deliver efficient and faster results.
---
Why There's Less Struggle for Space and Hardware:
Controlling expenses on hardware and space is a challenge for the small businesses. A lot of them survive on freelancers for different purposes. So far, accounting has not been counted among these freelance-served purposes. Accounting required dedicated space and machines in the office premises to work. With the cloud, this scene can have a complete makeover.

Accounting on the cloud gives you the right amount of abilities to freelance the services. With the efficient cross-device compatibility feature, the in-trend 'Bring Your Own Device' is just going to get better. Plus, you are not struggling with the limited hard disk space.
---
How It Allows for More Reliable Hosting Options:
Even with all the 'expense cutting' and 'improved productivity' features, cloud computing may not deliver great use for accounting if the connection in use is not reliable. A disturbed connection can hinder the smoothness of the work, but what could be even more troublesome is a security breach with the cloud. Accounting software developers understand this concern and have offered some palpable options to keep the user details safe.
While the internet connection on business end has to be its own responsibility, the security of the cloud is protected using the trusted encryption technique. To help the businesses further, most of the developers are offering a third-party application hosting service. It allows all the features of the cloud-based accounting software available on a third-party cloud. This can be a smarter idea because it allows the expertise of application hosting providers come in action, which can enhance both the security as well as the connectivity with the accounting software.
---
How It's Loaded with Features:
With the locally installed accounting software, you can do a lot but with certain limitations. Flying into the clouds, these limitations are diminished to a great extent. Credit for which majorly goes to ease to expand storage space that allows better integration of the add-ons. The add-ons with the accounting software can enrich the overall working experience. Depending on the business different add-ons, can serve various functions, such as- inventory management, CRM integration, documents storage, etc.
---
Wrapping Up
The approach of software makers is clearly in the support of cloud. Realizing that the future of software will be hosted on cloud, their efforts are biased at delivering more and better features with the cloud based solutions. With the installable versions, they are offering just sustainable features. Obviously, businesses do not want to spend much of time in updating technologies very frequently. Thus, cloud appears to be long-term and stable plan for the businesses. Also, cloud is more scalable option to support the business growth.