The electricity we use in the United States comes from the U.S. Power Grid, also known as the U.S. Electrical Grid. This is one of the most complex machines ever built but is also one of the easiest to use. Simply flipping a switch on the grid delivers electricity from the power plant to a specific destination. The grid was introduced in 1882 in New York City by Thomas Edison. The current traditional grid has a limited one-way interaction that flows from the power plant to the consumer. A new smart grid is slowly being introduced and implemented by various industries including the data center industry to help with efficiency, reliability, and security.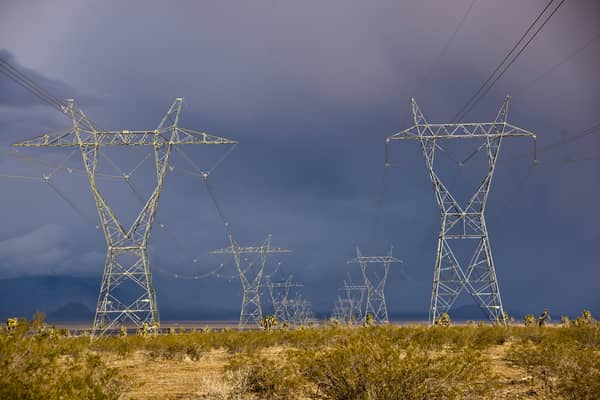 The Power Grid Is Critical for Data Center Operations
The electrical power grid is an important aspect of data center operations because of how data centers tend to use electricity. It is one of the largest operational costs of managing a data center. In the United States alone, data centers used 90 billion kWh of electricity in 2017. US data centers used 40% more electricity than the entire United Kingdom.
As technology advances the use of electricity will change along the way. The rise of smart and connected devices has caused a need for more efficient power usage. Data centers have been able to use advancing technology to help their energy consumption. In 2010, the data centers around the world consumed about 194 terawatt-hours of energy. This is 1% of the entire world's electricity usage. In 2018, computational capacity grew by 6 times, internet traffic increased 10 times, and storage capacity grew 25 times. Although there was tremendous growth in all of these areas data center energy grew only 6%.
The usage of power in an efficient way has been a focus for the data center industry for some time now. The use of artificial intelligence, automation, and virtualization has played an integral role in keeping data center energy quite steady. Although data centers use a great deal of energy. Data centers are more efficient than most people realize, but because data centers require a great deal of energy the power grid is critical for data center operations.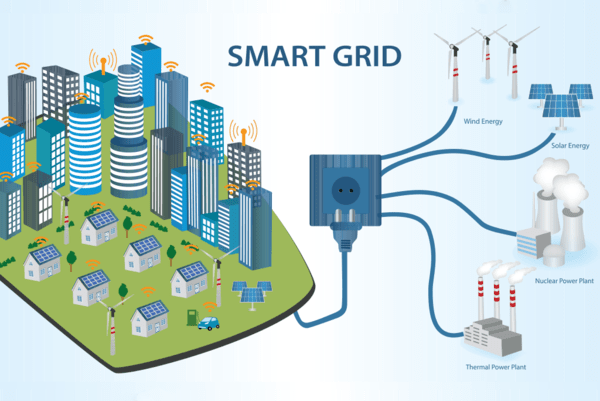 What Is a Smart Energy Grid and How It Affects Data Centers?
Before we get into a smart energy grid, we should first establish what "smart energy" is. Smart energy is the method of using devices for more efficient energy usage. The focus is put on sustainable and renewable energy sources to encourage and support a greener operation. There are various types of smart energy including solar, natural gas, wind power, and more.
Smart energy in the data center uses such ideas as software-defined power and intelligent power management. It also uses technological advancements mentioned earlier such as artificial intelligence, automation, and virtualization. The goal of smart energy ideas is to lessen energy consumption and reduce overall operational costs.
The current grid is more than 138 years old, and because technology continues to advance, the need for a better and "smarter" grid becomes even more necessary. The basic idea of the smart grid is to transform the old electrical grid by using automated controls and communication.
A smart grid is an electricity network allowing for a two-way flow of power and information with digital communication technology with the ability to identify and respond to various issues. Smart grids are capable of fixing problems as they come. A smart grid uses various forms of smart meters, smart appliances, renewable energy sources, and energy-efficient resources.
Just like data centers that use smart technology for security usage, artificial intelligence for, automation, and network virtualization, there are various benefits of a smart grid include improved efficiency and reliability. When it comes to the smart power grid, this efficiency and reliability are noticeable by the flow and supply of electricity. Additional to these benefits, the new smart grid will be able to handle all of the current and future technological advancements.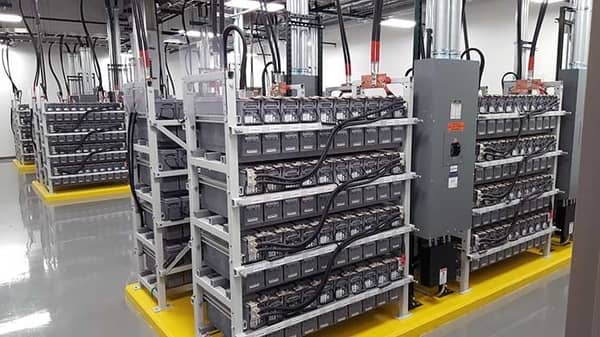 Data Center Uninterruptible Power Supply and the Smart Grid
The new Smart Grid initiative by the US Department of Energy reimages the power grid to be similar to the internet—a way of sharing power among users. Additionally, the unused power from a data center's uninterruptible power supply or UPS could be shared with the neighboring homes. The UPS battery capacity that is required to power a 15-megawatt data center operation for about five minutes could power about 15,000 houses for the same amount of time. Unused power supplies could be beneficial for emergency usage for neighborhoods or to bring down the energy costs for all parties.
A smart energy grid would give data centers more uninterruptible power and at the same time benefit the nearby neighborhoods as well. The concept of a smart grid data center is still quite new. Only a limited number of data center operations are testing out the concept, but in the next couple of years, as government officials continue to push for a new overall smart grid, data centers could potentially see a noticeable improvement.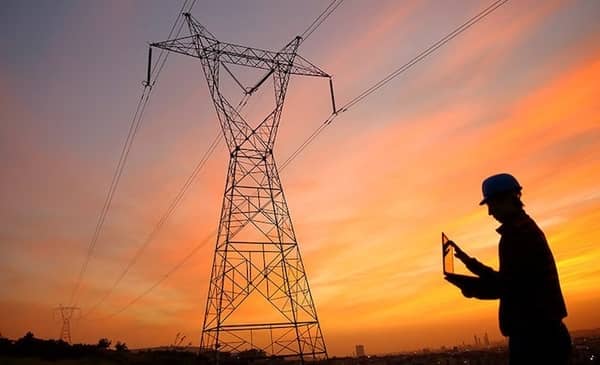 Conclusion
Technology has improved the way data centers operate making many operations more efficient and greener. The use of automation, artificial intelligence, virtualization, and more have continued to make data centers stead and efficient over the past decade. As the world's current energy grids move towards a smart energy grid, we could potentially see major improvements with not only how data centers operate but could help the overall efficiency of the neighboring houses and communities as well.
The data center industry often gets an unflattering reputation when it comes to its energy usage, but it has been steady even with all of the technological advancements that it has to accommodate to. A new smart energy grid could make a noteworthy difference in the way the world uses power. It would not only help many data center operations, but many people would benefit from it as well.