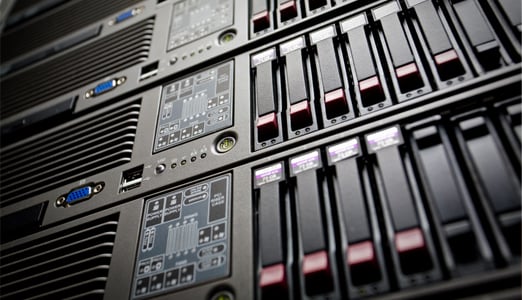 Does Your Business Have A Plan For Long Term Scalability?
August 28, 2013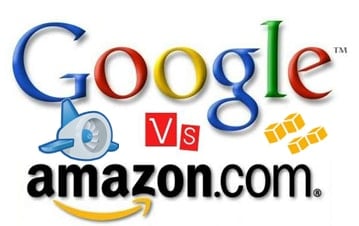 Amazon Cloud hosting Vs Google Cloud hosting, Which Is Better?
September 9, 2013
Solid State Drives (SSDs) have made a strong impact on the PC market but there are competing technologies that threaten to put a dent in sales.
In 2012 SSDs passed with 39 million units, means SSDs are doing better and better and seem to finally be able to impose.According to the latest figure, it appears that sales of flash drives are increasing massively, and famous SSDs are rising very sharply. This trend is expected to continue this year as well.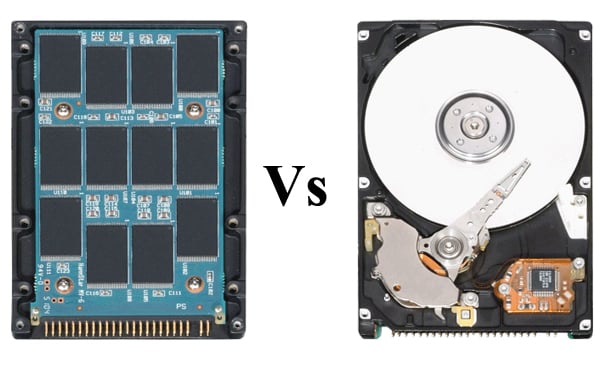 The amounts of sales fly into a rage in 2012, from 17 million to 39 units, a massive increase of 129%, quite unbelievable, but yes it is true. The growth will continue till the end of 2013, with an estimated 83 million units (112%) sales.
After 2013
A lot of market experts already predicted that the sales figure of SSDs will grow in starting on the 2014 with at more reasonable pace. You won't believe on the estimated figures, 126 million units in 2014, +52%, 175 million in 2015, +39%, and 239 million in 2016, a 37% increase.
The time will tell how far SSDs sales reach, but as of now these are the figures we have and they are claiming that the popularity of this form will explode year by year unless something better comes up in the picture. Of course you can take these figures lightly because it is difficult to make predictions in this area.
Smart Phones and Servers
The truth is SSDs future depends on the future of Smart Phones, because in the present situation Tablets and Smart Phones are equipped with flash memory, but not with SSD. Also their success, if at the expense of Laptops can reflect on sales of SSD.
In contrast, the flash memory of smart phones and tablets makes it obvious to use SSD in laptops and ultra portable computers. Here, the situation is far from being settled.
The equipment for data centers is another important market for SSDs. But again there are several things such as PCI-E (Peripheral Component Interconnect Express), which are not SSD, but a flash memory expansion card, could reduce the overall sales figure of SSDs.
For example flash card based on PCI Express:
If you are not aware about the presence of "Fusion ioScale", then you must know about it. Here, I am going to tell you some of the details.
Fusion-io, a big company based in Salt Lake City, which target storage in the data center.
As per my knowledge the company produces subsystem flash memory for PCIe server for faster data processing and to reduce latency of input / output operations in the data center; now available as card storage to replace flash memory, but the question is whether it is capable to replace flash memory permanently?
Fusion ioScale: ioScale itself presents in the form of a flash card with low latency 3.2 TB that plugs into a PCI slot (PCI Express). Usually on a server with four PCIs slots, the storage capacity is then extended to 12.8 TB. The benefits of ioScale were mainly measured in Facebook data centers. The social network is indeed a very big client of Fusion-io.
First, they focus on the performance of the solution; the flash memory is in direct contact with the CPU via the PCI bus, which greatly reduces latency by eliminating input / output.
Adaptive Fusion Flashback
Fusion technology with its Embedded Adaptive Flashback, the solution provides redundancy like RAID without any intervention and interruption.
For Example: If a block finds as defective, then the data is reconstructed equivalently to NAND bank, and then the similarity is restored. On the other hand, if an SSD goes down, the RAID controller gets suspended, which reduce the performance of the whole.
Is this the end of the Hard Drive era?
The arrival of ioScale in the data center could spell the end of the hard drive. This technology takes into effect of the storage place tier, although a price is still very high, but for heavy users like Facebook shows that if high performance is required, you will have to balance cost differentials.
Want to hear something more interesting? Steve Wozniak is a Chief Scientific Director at Fusion-io, a co-founder of Apple computer.
About the author: Paul Lopez is a technology writer and sales & marketing executive at bodHOST.com, a cloud & dedicated server hosting company based in New Jersey.