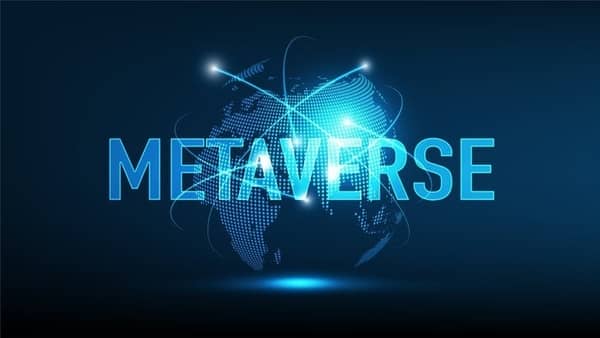 How Will the Metaverse Work?
December 2, 2021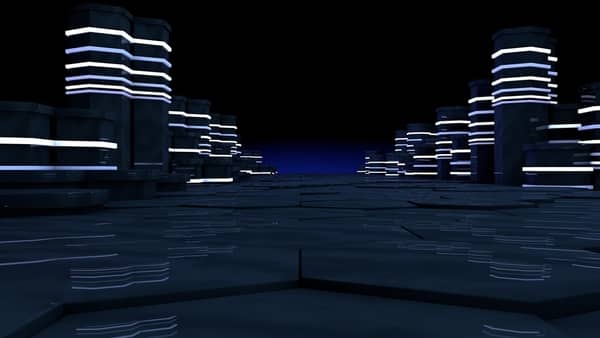 How to Build a Data Center: Design Standards and Restrictions
December 8, 2021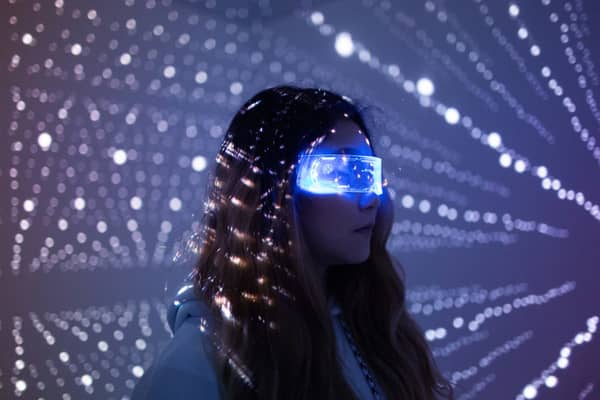 Will Augmented Reality Devices Replace Smartphones?
The increasingly more discussed metaverse, which can potentially be a new iteration of the internet combined with social media, gaming, communication, retail, and more has much of the world intrigued. It is also making people question what technologies will need to be implemented in this new future world. Blackberry and Palm were selling smartphones years before 2007, but the introduction of Apple's iPhone changed the way we interacted with computers.
As more companies are gearing up for the metaverse including Meta (formerly known as the company Facebook), Microsoft, Roblox, Nike, and more—designing the technologies that will make the metaverse a reality is now a priority. Augmented Reality or more so Extended Reality (which combines augmented reality, virtual reality, and mixed reality) looks to be what will take the place of our everyday smartphones.
Apple has been prototyping glasses and headsets for years and many believe that the company could potentially release an AR headset as early as 2022. Other companies including Microsoft, Google, Meta, and Amazon seem to all be working on similar products as well. The race to the metaverse seems to be strong as it is projected that the augmented reality market will grow 22-fold from $7 billion in 2020 to $252 billion by 2030. It seems as though it's not a question of "will augmented reality devices replace smartphones?", but "when will augmented reality devices replace smartphones?".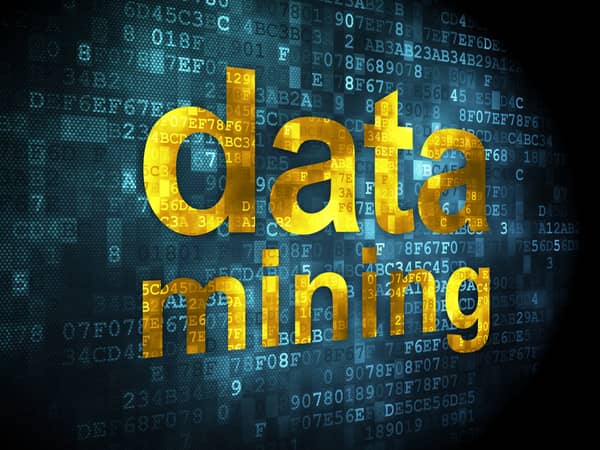 What Is Data Mining?
Data mining combines statistics and artificial intelligence to help businesses analyze data sets to help grow business operations. Also referred to as "Knowledge Discovery in Data" or KDD, the process gives businesses insight into how to improve their business operations, how to improve their overall business strategy, and even which direction the business should go next.
There are six essential steps when it comes to the process of data mining. The first step is to understand the business. Knowing what the specific business objectives are and what the business needs is the first step. The second step is to understand the initial data that has been collected from all possible sources. Creating reports along with visuals can help with understanding the data collected. The third step is data preparation, which is the most time-consuming step. Preparing the data includes selecting the important data, cleaning the data sets, and formatting the data will normally be the bulk of this project.
The fourth step is data modeling, which includes selecting a modeling technique, testing different scenarios, and creating new models for the data sets. The fifth step is to evaluate what you've learned from the data retrieved and what can be improved upon within the business. The final step is to implement and deploy the changes that need to be made.
Data mining can help a business improve efficiency, learn what customers want, increase revenue and decrease business costs. Data is important and working with a trusted data center provider can be beneficial for many companies.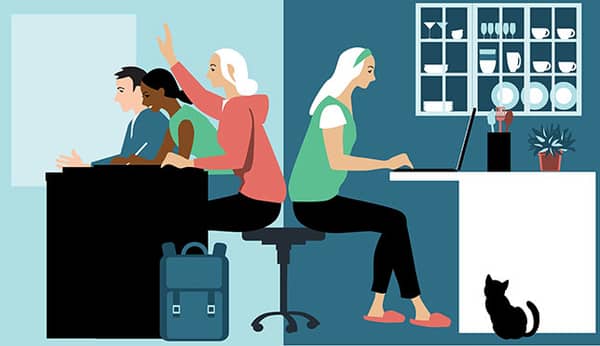 What Is Hybrid Learning?
The past couple of years changed the way most of the world went to work, school, and even the way everyone interacted with their friends and family. Working remotely became the norm, and having the proper technology was invaluable during the peak of the pandemic. We published several articles on these including, "Important Technologies for Businesses Continuing to Work from Home", "How Data Centers Can Benefit Remote Workers", and "How to Secure Remote Workers against Cybersecurity Threats".
Hybrid learning combines both remote learning and face-to-face learning giving students a flexible learning experience. This blended approach takes advantage of the many technologies that allow students to learn remotely but incorporates traditional brick-and-mortar instruction as well. Video-conferencing tools such as Zoom, Skype Meet Now, Google Hangouts, Google Meet, GoToMeeting, and more have been beneficial for remote workers and remote students. But some students are more successful when it comes to learning in person. A hybrid structure can be beneficial in various scenarios.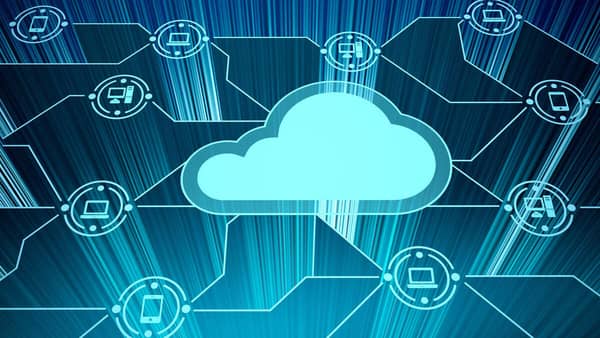 What Does "Cloud-Native" Mean?
Digital transformation has driven the adoption of a new application development and deployment approach known as Cloud-native. Cloud computing is a system that offers IT resources over the internet. This can include storage, software, applications, and more. Through the "as-a-service" model, users can access everything from AI, test environments, IoT, networks, monitoring, containers, and more through the web.
Cloud-native is the method of building and running applications that take advantage of the numerous benefits of cloud computing. Also known as "cloud-native computing", it harnesses the unlimited power of cloud computing giving users flexibility, scalability, and resilience. Using a cloud-native computing approach can give your company the ability to update applications quickly and with ease providing a productivity boost. It also gives users the flexibility of only using what they need and scaling up when your company needs to grow. It can also give companies the opportunity for automation.
The main challenge for this type of architecture is shifting over an existing on-premises infrastructure but partnering with a trusted data center provider can help ease this transition. A data center provider can offer redundant systems and unparalleled data security. It can also offer real-time protection and rollback snapshot capabilities that allow users to go back to earlier configurations if needed. It can also offer dedicated and private networks for maximum performance, redundant systems with no interruptions or degradation in performance. Connecting to the cloud through a data center provider can give users an advantage over their competitors.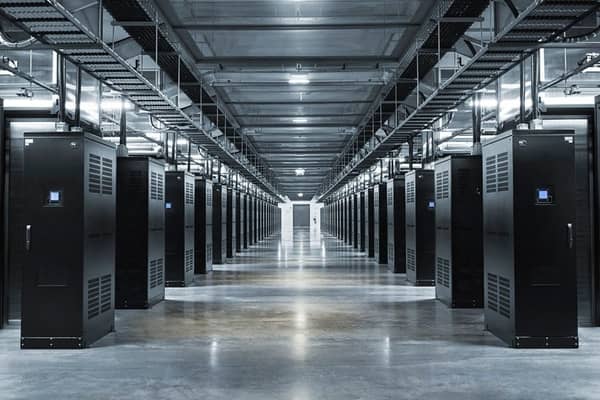 Conclusion
On this installment of Frequently Asked Questions in Technology, we covered Data Mining, Hybrid Learning, Cloud-Native computing, and the idea of augmented reality devices replacing our everyday smartphones. The world of technology continues to lean into the virtualization of many different aspects of everyday life. Our classrooms and offices are becoming more of a combination of face-to-face and learning over the internet. Businesses are also using the cloud and remote data centers to take place of their on-premise data center operations. Companies are also using data to learn and grow their business with the use of data mining. Soon, the metaverse will make augmented reality devices more of a norm than our current smartphones. The world's reliance on technology and data is at an all-time high, and the current technology trends "frequently asked questions in technology" seem to imply there is no slowing this down.