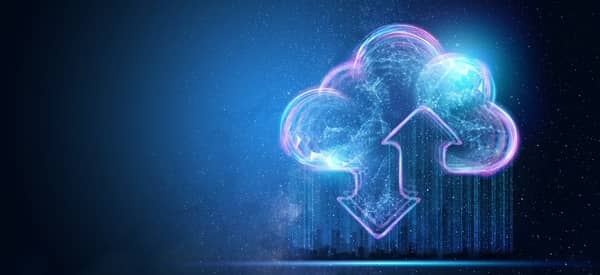 Cloud Migration Can Be Difficult without Data Center Support
January 5, 2021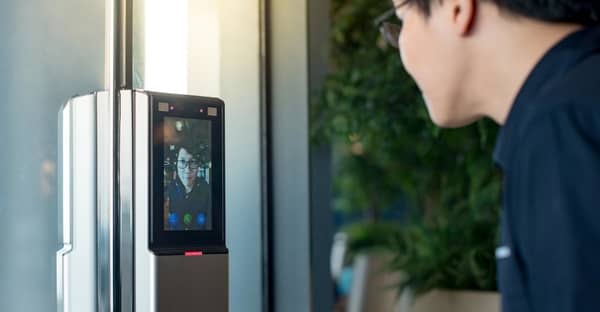 Artificial Intelligence Powered Facial Recognition Data Center
January 7, 2021
Digital retail allows retail companies to distribute their products and services to the world through online platforms. Chances are you've done some sort of shopping online. In its simplest form—this is digital retail.
As many businesses have shut down its physical stops, people are relying on digital retail. While it seems like a simple idea, there are many innovations that are revolutionizing the way digital retail works.
What Is Digital Retail?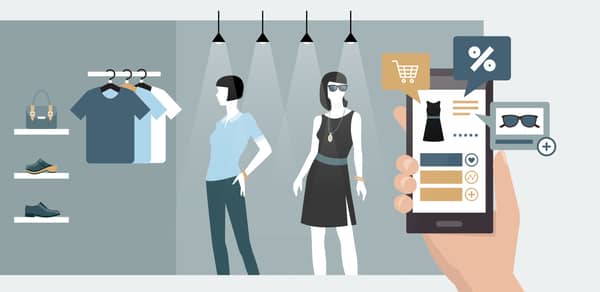 Most people are looking for convenience in every aspect of our lives. Digital retail has made shopping more convenient for many different people. We can now purchase almost anything online from groceries, household items, clothes, electronics, and even data center space.
There's no need to wait in line, most stores are open 24 hours a day and seven days a week. One of my favorite aspects of shopping online is seeing reviews of the product or service right next to the item.
Shopping in a physical store can be confusing trying to find the best product for your money. And now it's even easier than ever. You don't need to be on a desktop or laptop. You can shop for everything you need on your smartphone. Digital retail makes shopping easy and simple. 
Digital retail has become so popular that 1.92 billion people will have purchased something in 2019. As mentioned earlier, shopping can be done on your phone. By 2021, 72% of digital retail will be done by mobile device.
The estimated e-commerce sales are estimated to hit $690 billion by 2020, and reaching $891 billion by 2022.
Digital Technology Is Also Changing the Way We Shop in Stores
Convivence drives many people's decisions. Digital retail is changing the way we shop by giving us the freedom, but digital technology is also changing how we shop in physical stores as well. There are many examples of digital technology being incorporated into retail stores, but because technology is just a large part of our everyday lives we may not realize it. Here are some examples of technology in retail stores.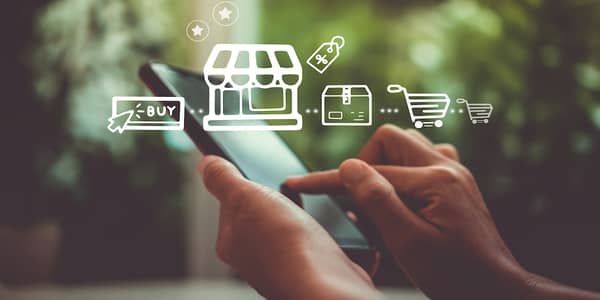 The Nike company has been driven by technology innovations and that shows in their products, but their stores are also doing the same. Nike opened up a new physical store called the Nike House of Innovation in New York City. The store incorporates digital elements creating an immersive experience for its shoppers. Here they can customize shoes, and take a look at 3D printing technology. They also use QR codes to check out and take payments. These are just a couple examples of digital technology for Nike.
Amazon has also added physical stores in addition to its popular online shopping format. The Amazon Go experience is also based around technology and the convenience of technology. These stores use computer vision, deep learning, and sensor fusion technology to help automate the buying experience. Customers can do everything they need without physically checking out. Instead everything can be done with the Amazon Go app.
Target is also making shopping easier with their new mobile wallet app. Through the Target mobile app, you can buy and make payments on your Target REDcard. If you happen to be in store, you can scan items to see if there are any additional sales. This gets saved onto your mobile wallet and once scanned will automatically discount sale items.
The Audi car company is also using more technology to help people looking for a new car. The car company is now using a virtual reality experience to show potential buyers all they have to offer. Visitors can customize and configure their dream car in a virtual reality showroom.
All of these technologies are making physical shopping more interactive, immersive, and overall more fun. Much of the world loves technology, and incorporating it into everyday tasks and errands can be beneficial for many different companies.
Technological Innovations Helping Digital Retail
There are a couple different technologies that are helping innovate digital retail. The first one is augmented reality. We've already discussed how virtual reality is being incorporated into Audi's new digital showroom, but augmented reality will be the next big thing. Augmented reality overlays digitally generated graphics onto the real world. This can be done with an application, googles, or some sort of smart device. Many furniture companies that primarily sell furniture online have already incorporated this technology to show if a particular piece of furniture will fit in your home. This will be an important innovation for digital retail.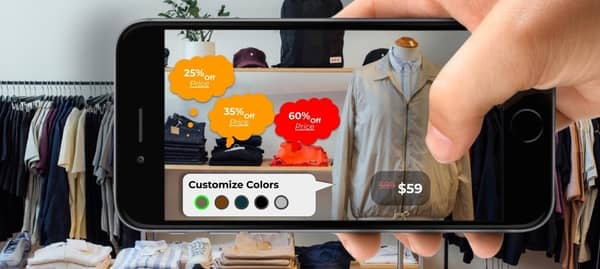 The integration of the Internet of Things is another newer technology we will be seeing in digital retail. Because IoT devices are all connected, companies are able to acquire data that will help them improve their current products and help them design products that more people want. Knowing how consumers use their products lets them know the direction their future products will go in. This will allow the companies to improve what needs to be improved.
Contactless retail has also been an innovation many have always wanted but the current pandemic has shown that it is also needed. This will be one of the most sought after technological innovations that will help digital retail in a very specific way.
How Colocation Data Centers Help Digital Retail
Many companies have already applied different technology innovations that are helping out their retail operations and more will continue to do so now and in the future. The infrastructure to be able to handle all of these technologies is just as important as the technology itself. Many companies don't have the infrastructure needed to handle something as demanding as an IoT system.
This is where a colocation data center comes in. Colocation data centers offer more versatility and reliability than many cloud-based options. They can offer better uptime reliability and tech support 24/7. And can be more affordable and less stressful than an in-house data center. Digital technology will be an important part of the retail experience, and colocation data centers will be important in helping the technology flourish.