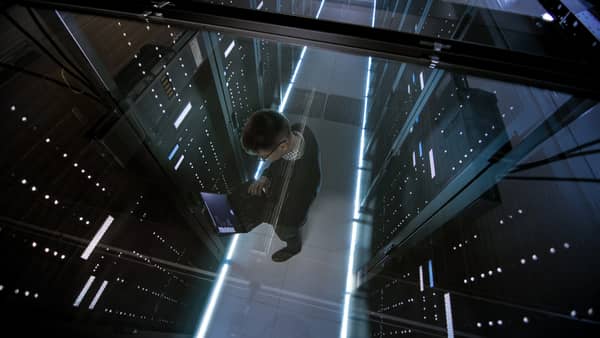 How a Colocation Data Center Can Benefit Your Digital Ecosystem
September 7, 2021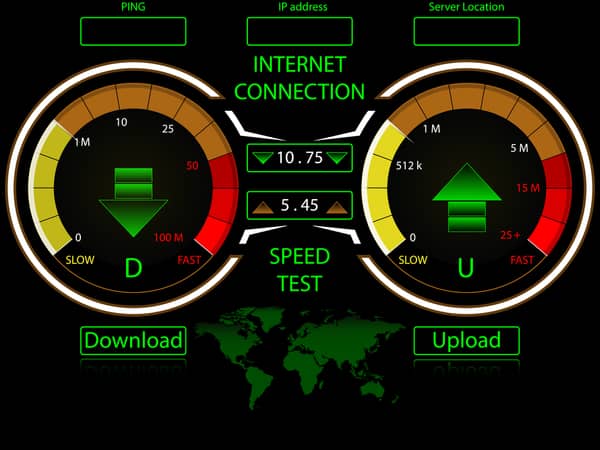 What is Symmetrical Internet?
September 9, 2021
What Is Multi-cloud?
In the first installment of Frequently Asked Questions in Technology, we discussed what the cloud is. For a quick recap, the cloud is the internet and all of the facets and resources that can be accessed with an internet connection. When someone says, "It's in the cloud", they are referring to data being stored on internet servers that can be accessed. Cloud computing and cloud services are other aspects of "the cloud", that can bring additional power and resources to users located anywhere in the world (with an internet connection). Cloud services can bring the power of artificial intelligence, access to software, hardware, and more through an internet connection.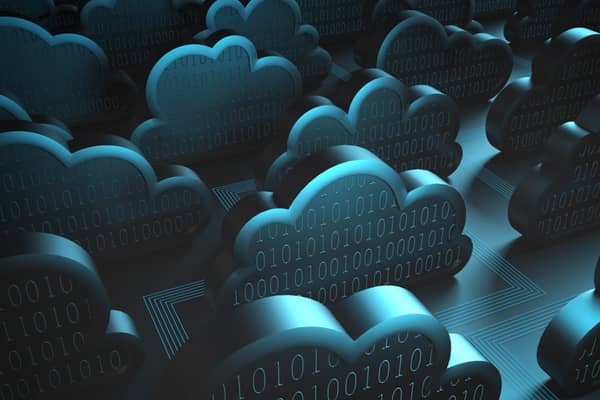 Multicloud or a multi-cloud environment refers to the use of multiple cloud platforms delivering specific applications or services. A multi-cloud strategy can be useful for various reasons, one of them being that some providers are better for certain applications and tasks than others. Deploying a multi-cloud environment can help businesses get the very best from different providers. A multi-cloud environment can also help businesses save money by shopping for the best deals available. Multicloud can be advantageous for many various types of companies.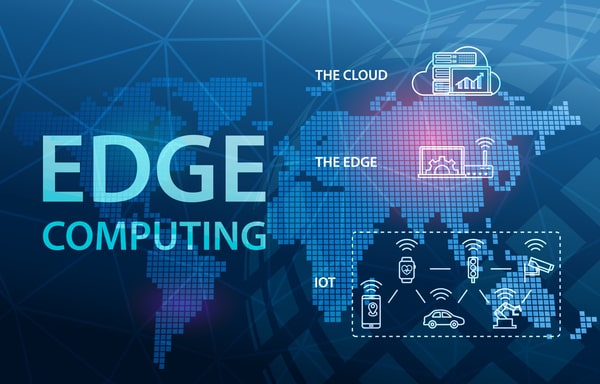 What Is Edge Computing?
Edge computing brings the processing power closer to its users by placing additional platforms in between the user and the cloud itself. Edge improves the speed and the overall performance of the data transport. Some of the data and applications are housed in the data center cloud and a portion of the data and applications are housed in the edge data center. This reduces some of the data center load. Edge computing helps reduce the latency that could potentially happen with modern devices like (IoT gadgets). These IoT devices don't depend on the speed of the network as much.
Processing the data and applications locally takes away some of the strain on data centers. Edge computing helps improve the way IoT devices work. Edge computing, data centers, and the cloud all work together to make our modern devices faster and more reliable. By bringing the power closer to the users, the users have a better experience and the data centers are relieved of some of the processing stress. Edge computing is helping keep the world connected with more powerful and more reliable connectivity.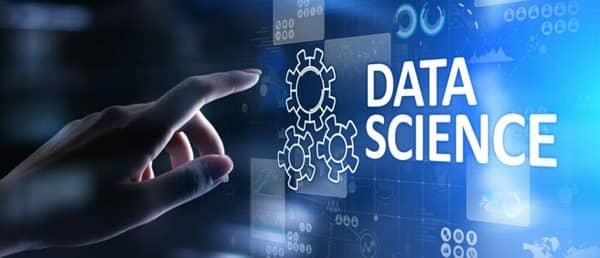 What Is Data Science?
Data science is a term that has been around since 2008. Data science combines focused programming, the scientific method, math, statistics, innovative analytics, and artificial intelligence to show a company's insights with the data it has accumulated. This interdisciplinary field studies data and uses it to show where a company is and how it can be improved. Researching all of the data can help companies build a business strategy to be successful currently and in the future.
Data science can potentially help countless businesses in many different industries. Its reach could be limitless. Almost all (if not all) companies can benefit from optimization, reliability, and different forms of improvement. All companies are looking to improve, grow, and increase their profits. Data science can also be used by government officials to help improve the world. The world runs on data and studying this data to find solutions to the world's problems and improve the lives of its population could be the future of data science.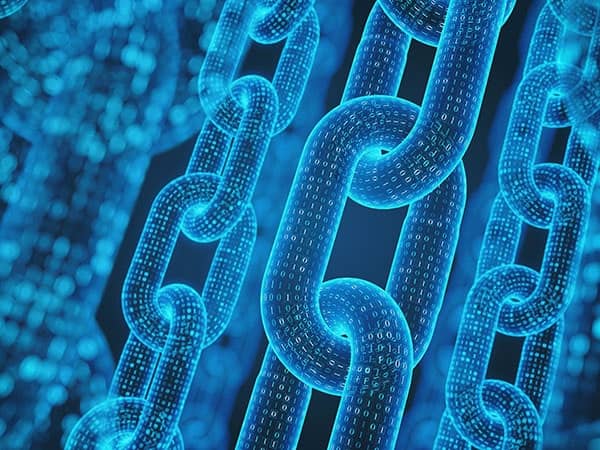 What Is Blockchain?
When you think of cryptocurrency you most likely think of Bitcoin, Ethereum, or one of the other examples of cryptocurrencies that are around today. But at the core of all cryptocurrencies is what is called a blockchain. A blockchain is a digital record of transactions. It is called a Blockchain because of the structure of these records. The information is grouped into blocks and linked to form a chain with other blocks of information. This system of logging information is impossible to alter, hack, or cheat. This is why has worked well for creating a new type of currency.
The fact that Blockchain is so secure makes it ideal for other uses as well. Blockchain technology can be implemented in a variety of different ways. It can potentially be used to process payments and transfer money, it can help companies keep track of their supply chains, and it can be used as a form of digital identification and authentication. Blockchain could potentially be used to protect people's copyright and ownership, it can be used as a way of digital voting without the concern of fraud. Blockchain can be used to transfer land, auto, and real estate properties. It can be used to trace where your food is coming from, backing up data, and even tax regulation. Blockchain can be used as a secure way of keeping medical records, tracking weapons, keeping track of contracts such as inheritances and wills. The use of secure record-keeping that cannot be altered, hacked, or cheated can be beneficial to almost every industry. We are already seeing Blockchain being implemented by the art world with NFTs, and this is only the beginning of where this technology could go.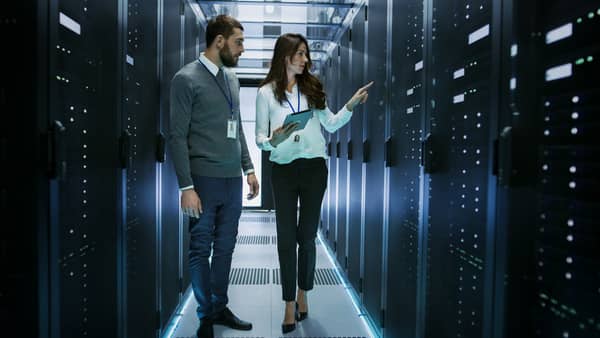 What Is a Managed Hosting Service?
As a business grows so do its needs. Managed hosting is an Information Technology service in which a provider leases dedicated servers and all of the hardware involved to a sole company or individual. The service provider then manages these systems for the company or individual. Managed hosting can be beneficial for small to medium-sized companies as well as large companies. There are many things to think about as a business owner, and some of these tasks demand a different form of expertise. This is especially true in the world of technology.
Different managed providers will specialize in various areas of IT. Some service providers may have expertise in managed colocation services, while others may specialize in business connectivity and cloud services. Finding a service provider that can help with your current needs is vital. If you are looking for managed hosting solutions, Colocation America has a wide range of solutions that will help your business grow.
Conclusion
On this installment of Frequently Asked Questions in Technology, we discussed Multicloud, Edge Computing, Data Science, Blockchain technology, and Managed Hosting Services. The world of technology moves fast and understanding all of the different buzzwords can be time-consuming and even difficult. If you have any technology questions of your own—connect with us today.