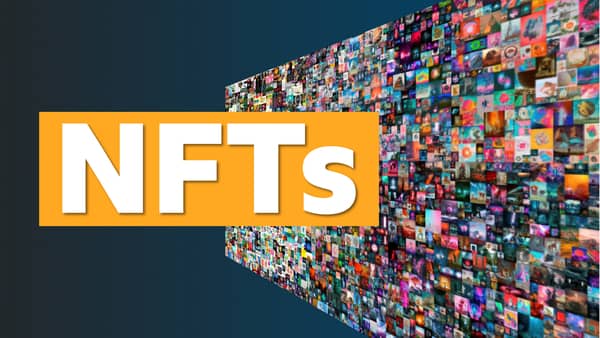 What Is an NFT?
The acronym NFT stands for non-fungible token. An NFT is a type of cryptocurrency, but unlike Bitcoin and Ethereum, every single NFT is unique. Each of these tokens is unique and cannot be exchanged for an exact amount. This is one of the main aspects that differentiate it from Bitcoin and Ethereum.
NFTs can be almost anything digital. It represents real-world objects such as art, music, and even videos. These digital pieces are locked into a blockchain. The digital asset has a unique cryptographic serial number. An NFT gives a person ownership and basic usage rights to the specific file. Some people believe this may be the new form of collecting art.
NFT's first popped up in 2014 and started to gain some popularity within the past 5 years. Some NFTs have sold for hundreds of thousands of dollars. But the most expensive NFT ever sold was a Beeple piece for $69 million at a Christie's auction. The rise of NFTs shows we are truly living in the age of data.
How Does Bluetooth Work?
Technology buzzwords are introduced so often that it can be difficult to keep up with them all. But one of them that you probably know is Bluetooth. It's the way we connect to many different devices close by. Bluetooth is the wireless communication technology standard we use every day for our smartphones, laptops, wireless speakers, and more.
Instead of using wires and cables, it uses radio waves to connect devices. The technology divides transmitted data into a packet. It then transmits each of these packets on one of the 79 designated channels. Each of these channels has 1 MHz of bandwidth. While Bluetooth technology is known to be for short-range connections, it can be used to connect certain devices more than 3,280 feet apart.
Several things can affect Bluetooth's range and connectivity. The first one is the physical layer, which specifies data rate, how error and detection are performed, and interference protection. Receiver sensitivity measures the minimum signal strength a receiver can continue to receive and decode data. The transmission power can show the range of the connection. Note The downside for higher transmission power is shorter battery life. Antenna gain measures the changing electrical signals from transmitter to radio waves and back. Lastly, path loss examines what could potentially weaken the signal like distance, objects the connection needs to pass through, and even weather.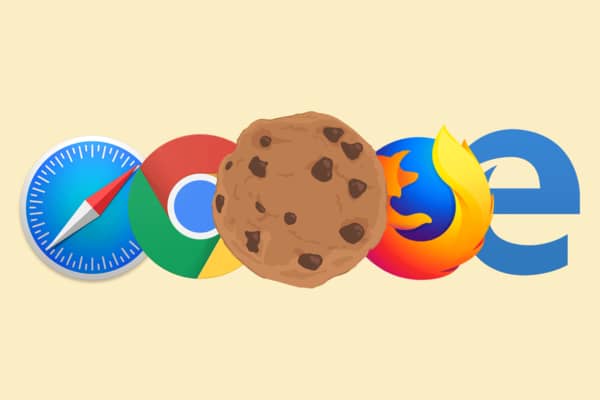 What Is a Browser Cookie? And Why Is Google Getting Rid of Them?
As you've browsed the internet, you've most likely come across a notification that asks you about your cookie preference. No, I'm not referring to chocolate chip vs. oatmeal raisin, but I'm discussing HTTP cookies that websites use to identify specific users to improve the user browser experience. Cookies are text files that contain small pieces of data. This can include usernames, passwords, etc. Cookies aren't necessarily a bad thing. The issues tend to come up down the line depending on how websites take care of your information. Cybercriminals can hack a website and steal many different user's information.
The way a cookie works is when you visit a website, the website sends a cookie to your computer. Your computer stores this data within your web browser. The next time you visit the website, it loads faster because of this cookie. These websites also use it to make more sales. Websites use cookies as a way to know what you're looking at and what is inside your shopping cart. Companies use cookies to know what their visitors are interested in and what they should market to them.
Google recently announced that it will be getting rid of third-party tracking cookies on its Chrome browser by 2022. This will make it harder for advertisers to track your online activity but could potentially make browsing the internet better for its users.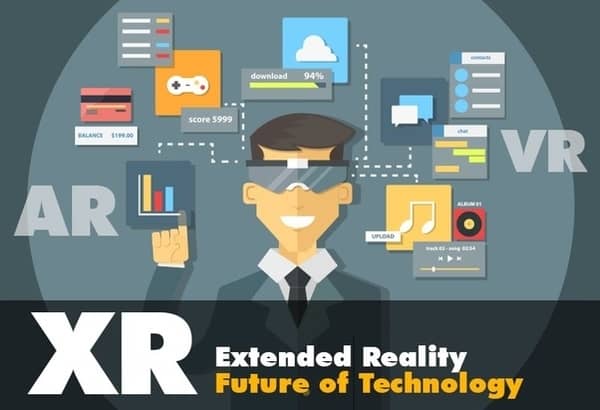 What Is Extended Reality?
In the last episode of Frequently Asked Questions in Technology, we discussed the difference between Virtual Reality and Augmented Reality. This time we will be discussing a new buzzword, Extended Reality. This new buzzword envelopes everything under the umbrella of augmented reality, virtual reality, mixed reality, and everything that falls in between or that is still to be created.
Since we discussed AR and VR last time, let's cover the idea of MR or mixed reality. MR is the blending of physical and digital worlds. Mixed reality incorporates augmented reality and virtual reality technologies.
The combining of AR, VR, MR, and everything in between can have several different applications for businesses. XR can help retailers by giving their customers the power of trying before they buy. Companies like Amazon and Ikea let you see what certain furniture pieces will look like in your home before you purchase them.
Extended reality can help remote workers feel like they are all in the same room even when located in different parts of the country. XR can also help both sides of real estate, as agents and potential buyers can walk through potential new spaces together. XR can also help train new employees in many different fields. XR can give better training to new employees who may not be on-site yet. Combining AR, VR, MR, and everything to come can be beneficial to many different industries.
Conclusion
There is an endless amount of technology topics, old and new, that we will dive into in this series. You may or may not know how Bluetooth works or what an HTTP cookie is. You may already understand what a non-fungible token is or the concept of extended reality. We aim to make understanding technology subjects a little easier and more accessible for everyone because technology is for everyone. If you have any specific questions about certain technology topics—let us know. We look forward to answering your tech questions. Technology is changing the world. Let's work on understanding it together.