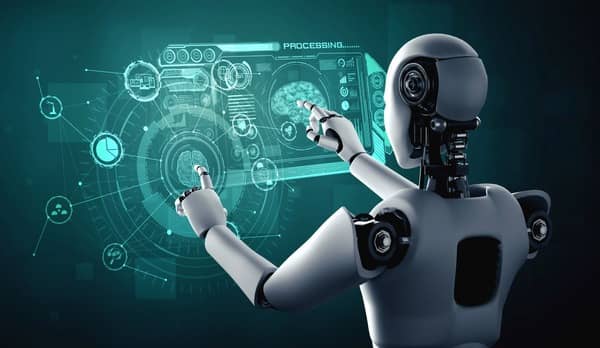 What Is Robotic Process Automation?
November 23, 2022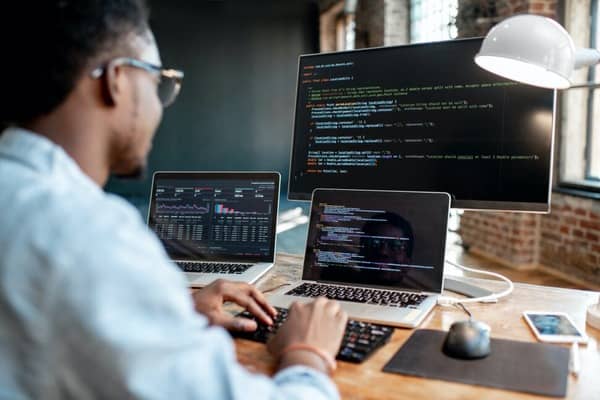 What Is Full-Stack Development?
January 11, 2023
March 2023
Intel Gives Users Access to Quantum Computing 
Intel is pushing ahead in the campaign to make quantum computing accessible to the masses. The company has introduced the Intel Quantum Simulator – a software development kit or SDK, that offers developers the opportunity to build and test quantum algorithms in a simulated environment, without the need for a physical quantum computer.
Quantum computing is unlike traditional computers that rely on binary digits or bits. Quantum computers harness the power of quantum bits or qubits. These qubits can represent both 0 and 1 simultaneously, allowing quantum computers to tackle specific tasks faster than ever before.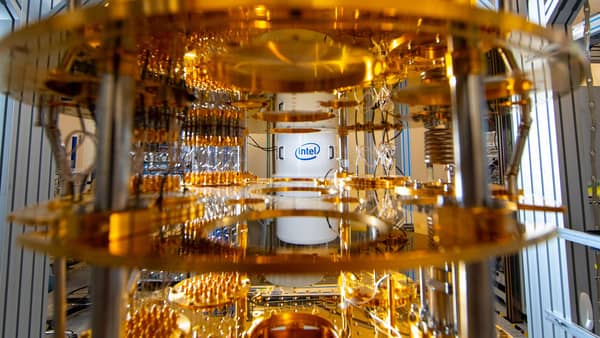 The Intel Quantum Simulator combines with the popular Python programming language and boasts a range of tools and libraries that allow developers to put quantum algorithms through their paces using a simulated quantum computer. The SDK also offers a visually engaging, easy-to-navigate graphical interface that enables developers to visualize and interact with their quantum algorithms effortlessly.
The arrival of the Intel Quantum Simulator shows a notable step in the journey to democratize quantum computing. It paves the way for more individuals to dive into the field of quantum computing and its possible applications, even if they don't possess extensive expertise in the field. So, whether you're a seasoned developer or a tech aficionado curious about the technology, the Intel Quantum Simulator could be an intriguing innovation.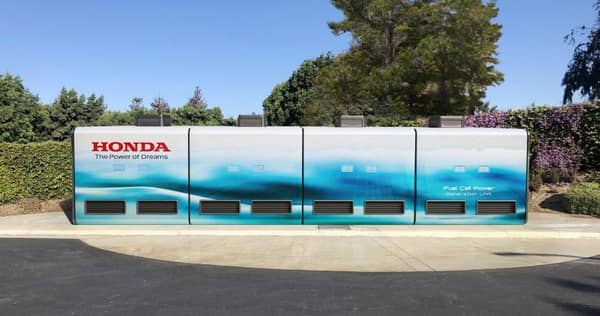 Honda's Hydrogen-Powered Tech for Cars to Power Data Centers
Honda has innovatively implemented a hydrogen fuel cell at a California-based data center, originally intended for their hydrogen-powered cars. The hydrogen-powered data center is designed to supply backup power during grid outages. The fuel cell draws its power from hydrogen housed in an on-site tank, positioning it as an environmentally conscious and efficient alternative to traditional data center backup power solutions.
In contrast to conventional diesel generators that emit harmful pollutants, hydrogen fuel cells generate electricity by merging hydrogen and oxygen, yielding only water and heat as byproducts.
The use of a hydrogen fuel cell in a data center by Honda signifies a pivotal move in the evolution of sustainable backup power solutions tailored for data centers. This breakthrough underlines the potential of hydrogen fuel cells to deliver dependable and eco-friendly backup power, even amidst grid disruptions or other unforeseen events.
As data centers continue to reinforce our ever-growing digital presence, the demand for sustainable backup power solutions rises as well. This innovative implementation could be the beginning of more companies using hydrogen fuel cells within data center operations.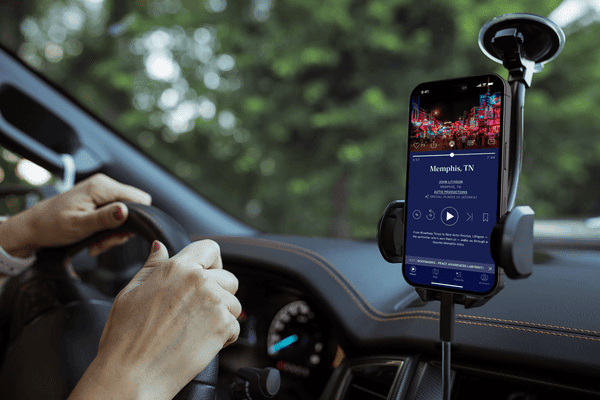 Location-Based Audio Storytelling Application Gets Major Funding
Autio, the idea of co-founder Kevin Costner, is a location-based audio storytelling app that has successfully acquired $5.6 million in seed funding, led by venture capital firm Kleiner Perkins. The app treats its users to geographically tailored stories, brought to life by professional narrators and enriched with vivid sound effects. The application intends to allocate the funding towards expanding its content library and devising new app features.
The inception of Autio stemmed from the actor's passion for storytelling and his film-producing background. The app weaves a tailored storytelling experience, employing cutting-edge technology to immerse listeners in the ambiance of their surroundings. Users can navigate through various locations and discover narratives unique to each place.
Autio has captured the hearts of users through its content and unique production standards. With this fresh arrival of funds, Autio is well-positioned to broaden its user base and enhance its content library. The app presents an innovative approach to storytelling, intertwining technology and location to forge a captivating and immersive experience for its audience.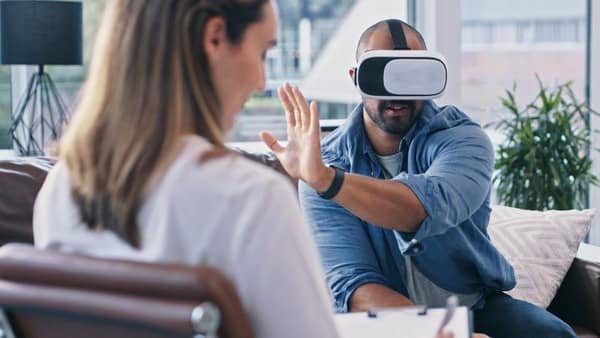 Virtual Reality Therapy Is Changing the Field of Therapy
Virtual reality technology is potentially revolutionizing the realm of therapy, offering a groundbreaking approach to addressing mental health concerns. Despite its potential advantages, virtual reality therapy has not yet reached widespread acceptance. Employing immersive digital landscapes, VR therapy replicates real-life situations to assist patients in overcoming issues such as anxiety, phobias, and post-traumatic stress disorder.
The cost and accessibility of virtual reality equipment are potentially one reason why VR therapy has yet to infiltrate the mainstream. Many individuals may lack access to the necessary hardware or software, curbing the prospective reach of VR therapy.
The clinical effectiveness of VR therapy also remains under analysis. Although initial research suggests its effectiveness in treating specific mental health conditions, further studies are still necessary to establish its long-term success.
Despite these obstacles, VR therapy holds immense promise as an efficient and captivating means of addressing mental health issues. As technology continues to evolve and becomes increasingly affordable and accessible, VR therapy can potentially emerge as a more prevalent and invaluable asset in the mental health sphere.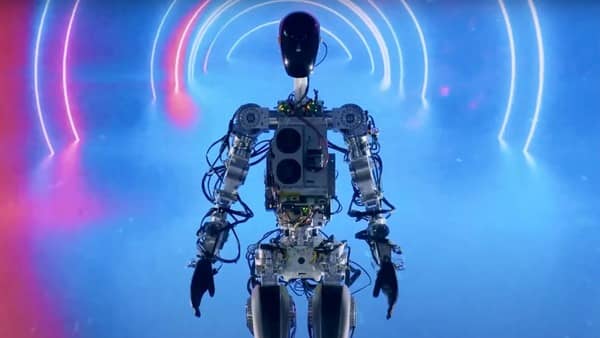 Artificial Intelligence Experts Urge the Delay of AI Creation
Elon Musk has joined with over 10000 tech executives and researchers in support of delaying the development of artificial intelligence digital minds. The group expresses worry about the potential hazards these digital entities may pose to society and the individuals responsible for their creation.
This call for a pause coincides with the sudden advancement of AI technology, with some experts cautioning that AI systems might soon surpass human intelligence. Such a possibility suggests concerns about AI systems becoming uncontrollable, potentially resulting in unexpected and disastrous outcomes.
While AI technology shows enormous potential for good, it is also important that we cautiously navigate its development and thoroughly evaluate the risks involved. Musk and his fellow tech executives and researchers are looking to ask governments and other organizations to adopt a cautious approach to AI development, ensuring the establishment of proper precautions to avoid the potential of harmful digital minds.
This plea for a delay in constructing giant AI digital minds highlights the importance of pursuing AI development with carefulness and thoughtfulness. As AI technology forges ahead, we must weigh its prospective benefits against the risks, adopting measures to guarantee responsible and secure advancement.