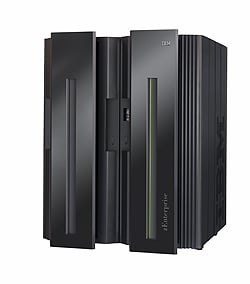 Web Hosting And Security-Do You Know How Secure Your Data Is?
August 20, 2012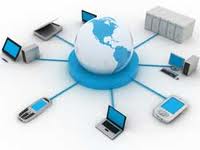 The IT Crowd -Cloud Computing As The Odd Man Out?
August 23, 2012
Over the last few decades our emphasis on data storage has grown exponentially.
The modern data center is always evolving. Though with some conviction one can safely say, the various services a data center offers proves to be confusing and perhaps even mysterious. The good news is, the matter can be simplified. Businesses with IT needs commonly look to Data centers for two reasons; they wish to rent a server in which they can manage, access and store confidential information, or they want to relinquish the burden of managing their own servers.
What Is A Data Center.
Simply put, a data center is a facility that houses computer systems necessary for providing network storage, telecommunications, back up supplies and security systems. Since their inception of the early days of computing, data centers typically remain in specialized environments efficiently constructed to house rack mounted computer systems, fiber optic cables, cooling systems as well as backup power systems. Data centers rose to prominence during the 1980's and 90's when computers systems started to deploy everywhere. Companies that once operated off a centralized computer mainframe were growing so fast they weren't able to keep up with IT computing needs. To constantly invest in computer hardware became non-cost effective. Not only that, but managing a data center proved to be a daunting task, one in which companies had to delegate an entire department to.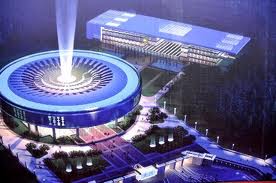 Enter The Age of The Data Center
As companies began to place more emphasis on information systems, data center continuity became a huge issue. Companies needed a reliable solution to keep their operations running at all times, otherwise day-day operation would be impaired. The solution: outsource IT needs to a data center or colocation provider.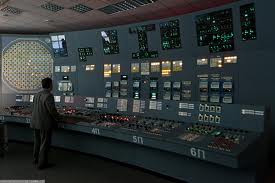 Managed Hosting Vs. Colocation Hosting
Typically a data center will provide businesses with either a managed hosting solution or colocation hosting solution. A managed hosting solution means that a data center provides a business with a data server to store information on as well as the tech support and monitoring associated with it. The advantage is that businesses don't have to worry about looking after data servers themselves. This allows them to focus on running the business as well as other day to day operations.
On the other hand, colocation hosting simply means a company server will be housed in a data center, but managed solely by the client themselves. This may be a better solution for larger businesses that have the infrastructure to manage their own IT needs . If the data center host is a reputable one, then the same level of support, 24 hour monitoring and bandwidth connectivity will still be available within a colocation provider.
Why The Age of The Data Center
The age of the data center has provided businesses a cost effective solution to managing their IT needs and infrastructure. In the olden days, providing such services yourself wasn't as challenging because businesses had not yet expanded online. In the last few decades, businesses experienced a dramatic shift in the way they did business. Keeping up with the technological demands proved to be more time consuming and expensive. Hence why the data center came into existence.
The sole purpose of a Data Center was to provide businesses the necessary hardware, software, location as well as technical support to easily manage and consolidate its data without spending too much money. In other words, data center services were rented instead of owned. Again, for a business to maintain its own data center would cost way more money than simply outsourcing. With more and more businesses conducting commerce online, it's no wonder the data center has and will continue to thrive. Especially in these trying economic times, managed hosting and colocation hosting proves to be a great bang for the buck! Not to mention, clients benefit from automatic upgrades whenever new technology makes its way into the data center marketplace.