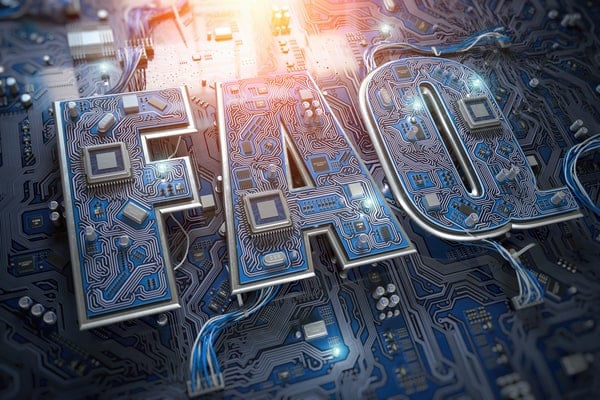 Frequently Asked Questions in Technology (Part 12)
August 22, 2022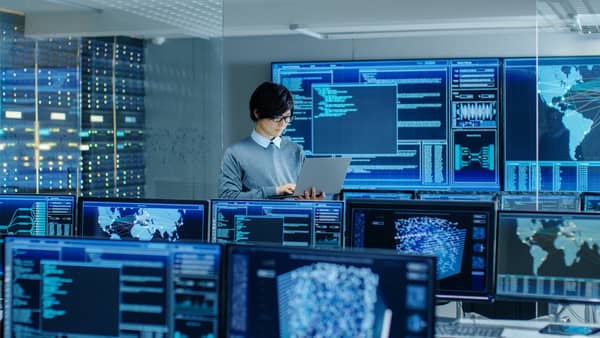 What Is a Data Architect?
September 1, 2022
In our modern world, businesses rely on more than the traditional business that comes from its physical premises. The upsurge of e-commerce and online shipping has become increasingly more prevalent than expected. It is forecasted that US e-commerce sales will go beyond 1 trillion dollars in 2022. This is also a direct result of the pandemic, as this milestone wasn't thought to be reached until 2024. It is also expected that globally, e-commerce sales will reach over $5 trillion by 2022.
Many physical stores aren't seeing as much foot traffic as consumers are turning to online shopping for their purchases. Retailers that have embraced technology and have a strong online presence has not only out maneuvered this change but have seen a rise in sales. Incorporating artificially intelligent targeted marketing, contactless delivery, quick checkout capabilities, and other technology-driven tools have put many businesses above their competitors. But to make these data-heavy applications work, the technology and resources that power these tools are also essential. A dedicated server to power these tools and applications is necessary. This article breaks down why a dedicated server solution may be right for your business.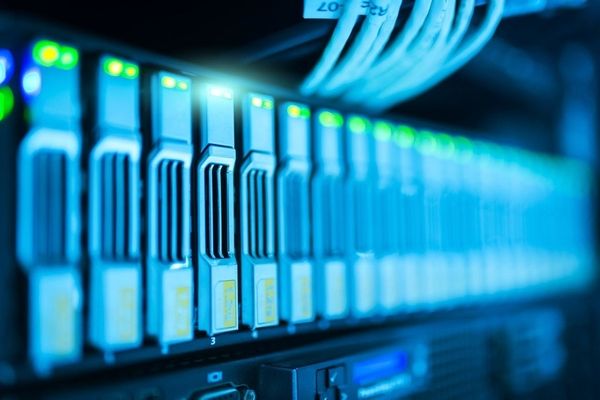 What Is a Dedicated Server?
A dedicated server is a physical computer with RAM and CPU that runs on an operating system of the consumer's choosing. A dedicated server is fundamentally the same machine as your home computer, but various upgrades give it the much-needed power for enterprise organizations. A dedicated server is also a server that is used by a single company, as opposed to the server being shared by several different organizations. It can be leased or owned by the company and can be configured and used in any way the company chooses.
Medium to large companies that need the best performance and the most power will typically require a dedicated server for all their data-intensive applications. This is because these companies need to have all of the resources available to them when needed. Sharing resources with dozens or even hundreds of companies can put a strain on resources, which isn't possible for certain large businesses. Having all the available processing power is essential for some companies.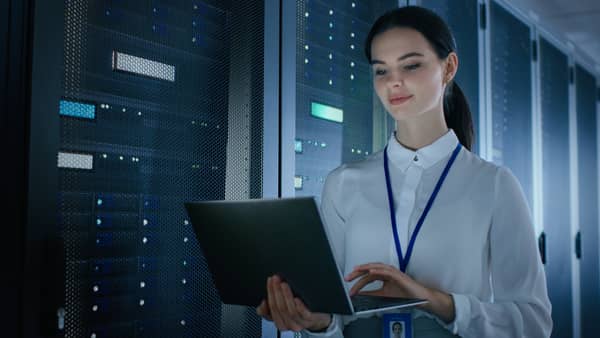 How Can Retail Businesses Benefit from a Dedicated Server?
There are some specific benefits that a dedicated server can offer for retail businesses. This includes power, reliability, security, flexibility, cost-effectiveness, and capabilities. A retail business that can properly harness these benefits could potentially see major growth in their business.
The first benefit that that retail business can harness from a dedicated server is power. When a retail business has a more powerful system, it's able to handle all inquiries and complete tasks. As mentioned earlier, many retail businesses have seen tremendous growth in online sales as e-commerce continues to grow. Power equals speed, and when customers have to wait more than 3 seconds, there is a significant increase in the website's bounce rate. It's essential for businesses to have fast website speeds. Additionally, if you're a retail business that wants to incorporate artificial intelligence-based tools to help with sales, a dedicated server is even more essential.
The second benefit that a retail business can harness from a dedicated server is reliability. When companies are in complete control of the server's resources and environment, there is less worry if their systems and applications will run as intended. The company can then build systems that are focused on maximizing overall efficiency. It's also less likely for a downtime caused by errors from the other tenants.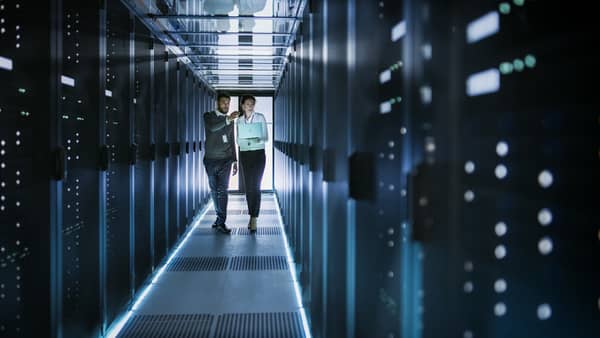 The next benefit of a dedicated server is security. 100% control over the server also means that you control the security as well. Organizations can implement the security system that works best for their business. Partnering with a data center provider with compliance regulations that work best for your business will also be beneficial. Colocation America has the best security available with all the data center certifications a company can want including HIPAA, PCS DSS, SSAE, SOC, and ISO 27001.
The fourth benefit that a dedicated server can offer for retail businesses is flexibility. Some cloud providers offer more affordable one-size-fits-all solutions, but these solutions rarely are a perfect fit for retail businesses. A dedicated server solution allows your company to run the operating system of your choice and request more of the specification you need and less of what you don't. A dedicated server puts retail businesses in the driver's seat.
The next benefit is capability. Dedicated servers can do all of the things that a cloud can do—because the cloud is essentially a server anyway. Managing an organization's network and infrastructure will vary from company to company. A dedicated server can allow retail businesses to increase their system's capabilities. It can do everything that a cloud can do, but with more power and speed while catering to the company's specific needs.
While there are great more cost-efficient options like colocation, for larger companies, a dedicated server could potentially be as cost-effective as other cloud options. One of the main differences that can differ is the set-up investment.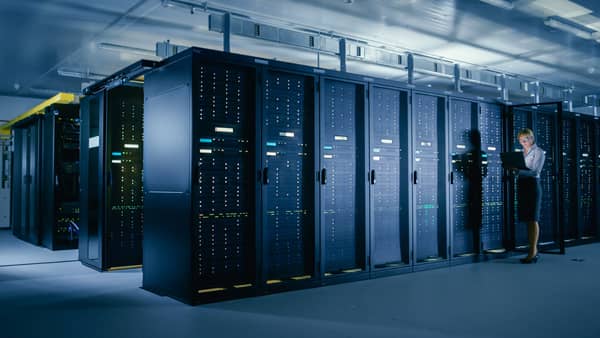 How Can Colocation Benefit Retail Businesses?
A small to medium-sized company may not need a dedicated server for its needs. Using a colocation service can be more cost-efficient than using a cloud-based service. It can save the money needed for power management, security management, physical space, and the salary for staff needed to run an in-house data center. While still offering high-end connectivity, power, scalability, low latency, high bandwidth, and skilled staff to help manage your ecosystem.
Whether you are a large company needing the most power and speed or a small company wanting to get started in harnessing the power of a data center, Colocation America can help get you connected. We have 22 of the best data centers nationwide in all of the various telecommunication hubs in the United States including Los Angeles and New York. We offer redundant power and cooling, up-to-date security and compliance, IT support, and everything you need in terms of connectivity. Colocation America has dedicated servers and colocation to help grow your retail business. Connect with us for more questions about how we can help take your business to the next level.