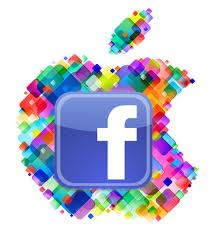 Facebook Hits 1 Billion Users
October 4, 2012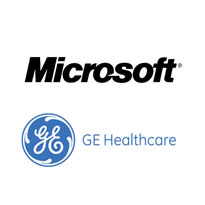 Microsoft, GE Join Hands for Caradigm Project
October 9, 2012
One year ago today, Apple founder Steve Jobs left us. Millions have left thank you notes outside Apple stores across the world, paying tribute to his lifelong legacy. In the 12 months since his passing many stories of the life and career of Steve Jobs have been written. As much as some have criticized his turbulent personal life, his legacy for technology outshines his shadow.
The Future of Apple
Apple's stock continues to rise, in fact, it's worth nearly $300 more than before. Which leads some to wonder: does Apple's success in Jobs' absence diminish his legacy? Most would argue no. In fact, the new products we are seeing today, Apple iPhone 5 and 3rd gen iPad were products of Steve Jobs. All things considered, the next 2-3 years should be an interesting time for Apple. How will Jobs' legacy continue to lead Apple? More importantly, what fundamental legacy of his will continue to influence the world for years to come?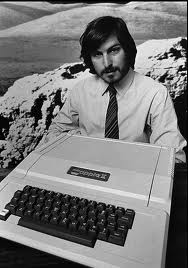 Foundation of Apple Forever Lives On
The values of Jobs as well as the spirit he embodied will forever live on, wrote Jobs' successor Tim Cook. It was three decades worth of "mad men" style behavior that pushed the company to innovate Apple computer into something beyond the traditional tech company. That relentless pursuit of simplicity and perfection pushed the company to create the iPod, iPhone and iPad. Whatever Jobs' envisioned he made a reality.
Most of the time, it was black or white, either the designers and programmers lived up to expectation or they were nothing. It wasn't just about function, it was also about form. Therein lied the challenge for engineers. Apple products had to be beautiful in design or else they wouldn't sell. Case in point6; when the iPhone 4 came out. The metal frame on the outside edge was pretty to look at but inhibited antennae reception.
This resulted in dropped calls yet somehow later, the problem was remedied via software tweaks. This was the way Jobs' pushed his company to do things they deemed impossible. His unilateral approach to perfection will live on through Apple for years to come. Odds are, Apple will continue to innovate and make unimaginable designs a reality. If anything, Apple's increase in market price proves Steve Jobs' legacy has enough steam to carry the company towards continued success.
How Jobs' Legacy Has Departed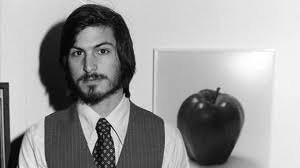 In the months following his death, Apple has shifted away from the leadership style of Jobs. Though this is inevitable, it's hard to deny that the company would not have made an apology for releasing a sub-par map application. More likely, Jobs may not have let such an imperfection slip through the cracks. Industry insiders say Apple has traded its artistic management style for a more corporate approach.
Tim Cook has however taken control of Apple and put his stamp on it. Shareholders now receive more communication from Apple than ever before, as well as what types of investment plans the company has. According to the media, Cook has done a fine job winning investor confidence, as the stock prices reflect this. Legacy aside, October 5 is the day we celebrate the innovative life of Steve Jobs. Weather or not Apple strays from his original legacy the fact remains: Jobs will forever go down in the history books as the founder of Apple, iPod, iPhone, iPad and a host of other hit products. Folklore will downplay his idiosyncrasies and place him on the level of other famous inventors such as Thomas Edison and Henry Ford. Check out the video below profiling the legacy of Steve Jobs: