Servers generate a lot of heat and maintaining reasonable temperatures inside a data center is no easy task. Check out these top 3 innovative methods for data center cooling.
As data centers increase in size, they need more cooling equipment than in times past. However, keeping a large data center at a reasonable temperature is no easy task.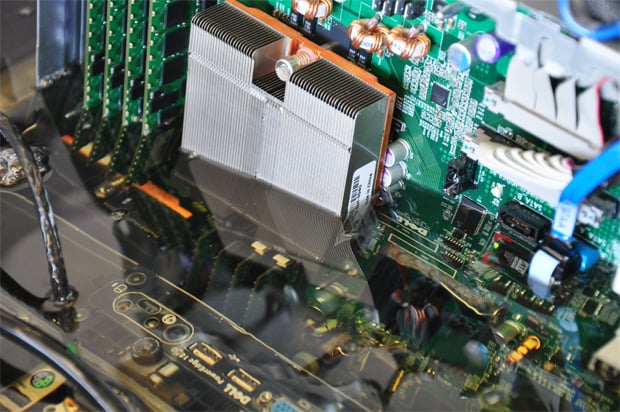 The IDC recently estimated that companies spend 66 cents on cooling for every dollar of new hardware that is purchased. What's more, these costs are set to rise as utility rates go up in other countries.
Thankfully, there are some affordable and efficient ways to cool a data center. Below are three of the most innovative approaches to date center cooling:
eOpti-Trax
Network World noted that eOpti-Trax is a new yet promising system used by Inertech and its partner Skanska. This particular system involves installing a thick cooling coil inside each of the rear walls behind the server racks – the area where most heat is generated.
The eOpti-Trax system does not need a compressor. It simply channels hot air to the roof where it can be distributed naturally with the help of only a couple fans. eOpti-Trax uses only a small amount of power and is one of the most affordable cooling solutions available today.
Submersion Cooling
Submersion cooling is an innovative system created by Green Revolution Cooling. This unique system slightly modifies OEM servers and then submerges them vertically into dielectric fluid. This essentially replaces managed air flow with managed coolant flow, thus reducing server power by 15 percent and cutting cooling power by well over 80 percent. This particular cooling system is used by Texas Advanced Computer Center and other large companies worldwide.
Hot Huts
Google's "hot hut" data center cooling system reduces cooling costs in two ways: First, the system involves arranging rows with racks of servers pushed against them on both sides. These units are then sealed off from the data center floor, thus minimizing the area that needs to be cooled in the first place.
Next, a water-based cooling system in installed under the raised floors in the data center. Fans at the top of each hot hut pull the air across the water-filled cooling coils and release it to the ambient air in the data center. The machines draw in this cooled air into the water in the cooling system and on the cycle goes.
This system is highly efficient because water can hold more heat than air. However, a company that installs such a system would need to inspect it regularly, as even a small water leak could cause a great deal of damage.
Maintaining a comfortable working environment
The three innovative cooling methods mentioned above are what large companies use to cool their ever-expanding data centers. While installing any one of these cooling methods is sure to take a fair bit of time and money, they have the potential to save a lot of money in the long run. Furthermore, they are environmentally friendly and provide company IT technicians and data center managers with a comfortable working environment.