In the start-up game, what is it that separates the haves from the have-nots? Here's a look at the top five tech start-ups.
In the entrepreneurial lexicon, "start-up" has become something of a dirty word, with a double-edged association. One on hand, the word "start-up" evokes imagery of imaginative, enthusiastic young people poised to change the technological landscape… But on the other hand, the word "start-up" also evokes imagery of those same young people about one year later, wearily massaging their foreheads and dismantling their websites.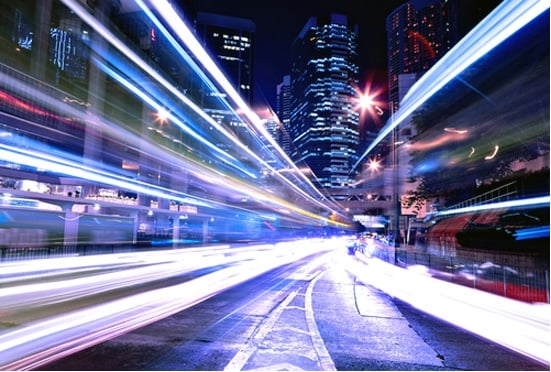 Nonetheless, it's not as if every start-up is condemned to a meteoric rise and fall: some leave it at the rise, and continue to thrive in the long-term. Check out these top 5 tech startups:
Hipmunk
Established: 2010
Founders: Steve Huffman (27), Adam Goldstein (23)
Steve Huffman is no stranger to success. As the co-founder of Reddit – a website which snagged a jaw-dropping 37 billion page views in 2012 – Huffman was already armed with solid practical knowledge of what it takes to create a successful website. Adam Goldstein brought his own entrepreneurial chops to the table, having founded the software company GoldfishSoft at the tender age of 14.
(Talk about young start-ups.) In 2010, the pair joined forces to found Hipmunk, an online travel company. Hipmunk made its debut in the summer of 2010, and just one year later, the site was already exceeding one million searches per month. Huffman and Goldstein attribute some of their success to their decision to take seed money from Y Combinator, calling the investor "the Harvard or MIT of Silicon Valley."
Bump
Established: 2009
Founders: David Lieb (30), Jake Mintz (28)
Bump co-founders Jake Mintz and David Lieb first envisioned their app-to-be when they were business students together at the University of Chicago. Why the name "Bump"? The app takes a truly innovative approach to data-sharing by allowing two smartphone users to share photos, files, and other digital information by literally, physically bumping their devices together. Bump is available to download for free, and consumers have certainly taken notice, downloading the novel app over 125 million times by February of 2013. Sadly, Bump will vanish in January of 2014, but not because it failed. On the contrary, Bump Technologies is so commercially appealing that Google spent $30 million to acquire the company. Like Hipmunk's Huffman and Goldstein, Bump's Lieb and Mintz cite Y Combinator as a decisive factor in the app's success.
GroupMe
Established: 2010
Founders: Steve Martocci (29), Jared Hecht (24)
GroupMe was started for one simple reason: co-founder Jared Hecht's fiancé mentioned that it was virtually impossible to effectively communicate with friends at noisy, crowded concerts and music festivals. This observation sparked an idea for Hecht and co-founder Steve Martocci – an idea that went on to become GroupMe, which Skype would ultimately decide was worth spending $50 million to acquire. Owned by Microsoft, GroupMe is a free group-messaging app which allows users to text groups of people, chatroom-style. Gizmodo praises GroupMe as being "a life-changer," and, "utterly indispensable."
WordPress
Established: 2003
Founders: Matt Mullenweg (27), Mike Little
It's rare to come across an internet user who isn't familiar with WordPress – if they aren't already a user themselves. WordPress, founded by Matt Mullenweg and Mike Little in 2003, currently fuels a staggering 12% of the internet's pages, boasting 40,000 new blogs on a daily basis. Granted, co-founder Mike Little may have already had some time to accumulate experience, with over 25 years as a software developer under his belt; but Matt Mullenweg wasn't even 30 when he helped design what would become one of the biggest blogging platforms in the world. Today, WordPress powers nearly 75 million blogs and websites in the United States, Europe, Asia, South America, and Africa. The secret to WordPress' success? "From the very beginning, I chose partners who'd be able to scale with us," says Mullenweg. "We raised $1 million in the first round."
Snapchat
Established: 2011
Founders: Evan Spiegel (23), Robert Murphy (25)
If you Google a phrase like "Snapchat founders," the search returns pages with titles like, "The 23-year-old who's built Snapchat's $3 billion empire," and, "Countdown to the Snapchat revolution." Hyperbole or not, it's not often that an app is so lauded and widely-used that it's described as sparking a revolution. Since its inception in 2011, Snapchat has gone on to amass a multi-billion net worth, and as of November 2013, the messaging app was received over 400 million messages on a daily basis, making "popular" an understatement. In the United Kingdom, a quarter of all smartphone owners use Snapchat, while in the United States, it's used by nearly 20% of all iPhone users. It's highly likely that a significant component of Snapchat's success is its uniquely ephemeral nature, which sets it apart from other photo-sharing services: Snapchat users can set the media they send to expire in seconds. While Snapchat images may disappear in an instant, the company itself has done just the opposite.  
About the Author: Shannon Carpino is a writer for berkowitzkleinllp.com, a Pennsylvania Business Attorney.