2013 saw the manufacturing and release of many eagerly awaited hi-tech gadgets. Here's a look at the top tech trends for 2014.
Hi-tech devices such as wearable computers (such as theHumanitarian Use <Devices) and smart watches may have been in their beta product phase until recently, but they have also set the trend of where hi-tech is headed. One the same note, fans and supporters of hi-tech innovations have received quite well most of the products and devices, available on the market during last year, but R&D of new gadgets, as well as improvement of existing devices hasn't stopped for a moment.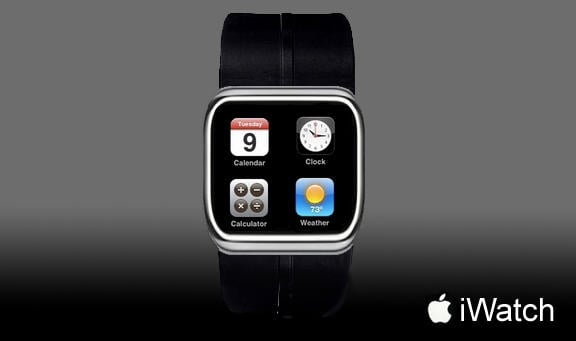 So, let's take a peek at what kind of technologies are expected to flourish in the 2014 and what new tech innovations, upgrades and trends are to impress us and ease our life within the upcoming year.
Google Glass
Google Glass, which was one of the most eagerly awaited products of 2013, seems to have set hi-tech trends for years to come. Although the limited number of beta devices was distributed only to a few keen (willing to pay) individuals, the headset has stirred quite a bit of buzz. Having said this, it is also expected for many smaller, yet just as innovative companies to devise and market their own headset computers in 2014, with Vuzix being the main contender, expected to dethrone or at least share in the spoils with its powerful hi-tech competitor Google. Those interested in wearable computers should watch for upcoming products from other contenders such as GlassUp and Meta.
Smartwatches
The smartwatch niche which is quickly gaining momentum is set to be getting even smarter and more functional during 2014. All of the big players like Apple, Sony and Samsung are soon expected to release their own unique smartwatches with formidable technical capabilities. Pebble, another smartwatch manufacturer which created quite the commotion with their popular and well received smartwatch have announced that they will not only be coming out with an improved version of the device, but their watch will also be getting an official app store in 2014. Some smartwatch manufacturers have teamed up with carmakers in order to produce integrated, highly intelligent wrist wearable devices which are in constant interaction with the vehicle, and provide for vital bio and tech information about driver and car. Perhaps the best example of one such device is Nissan's smartwatch.
Big Screen tablet PCs
Big screen tablet PCs are also in full swing, and will continue to be in 2014. Since the first large screen tablets were somewhat of a flop, and weren't too functional despite their big screen characteristics, manufacturers are set to improve products and drain the most functionality of big screen tablets. Be on the lookout for such devices coming out from Samsung, perhaps Apple too. Most likely Toshiba will be looking to correct their large screen tablet mistakes from 2012.
People's homes are also getting smarter by the year. Home integrated, intelligent technologies have been in the making for some time now, with the Nest smart thermostat which adjusts to a person's living patterns, being a good example of where things are headed in 2014 and onwards. Nest was recently bought out by the heavyweight Google, which shows how much interest and potential there is in home wireless technology. Home wireless technology, although marching forward steadily, is still a little behind of what fans and critics are expecting to see. Nevertheless, engineers and manufacturers are promising big changes and advancements in home wireless technology in the near future. The aim of the game is said to be controlling one's smart home through one's smart phone, wherever they may be.
Fitness Trackers
Fitness trackers and other bio-monitoring devices are also turning out to be a big hit. Popular smart fitness trackers have been put on the market by companies like Fitbug, Fitbit and Jawbone, however the sporting giant Nike is also expected to release their own fitness tracker device very soon.
Devices are getting smarter, (save from the screen based ones like TVs and tablets) and more intuitive than ever before. The trend is set to continue in 2014 and well beyond. Manufacturers seem to be learning from their previous experiences and are expected to come out with improved, more intelligent products which better correspond to users' needs and wants.
David Drasnin is a freelance writer as well as a computer game and tech addict. He is involved in a number of projects, including writing for Reliant Computer Services.