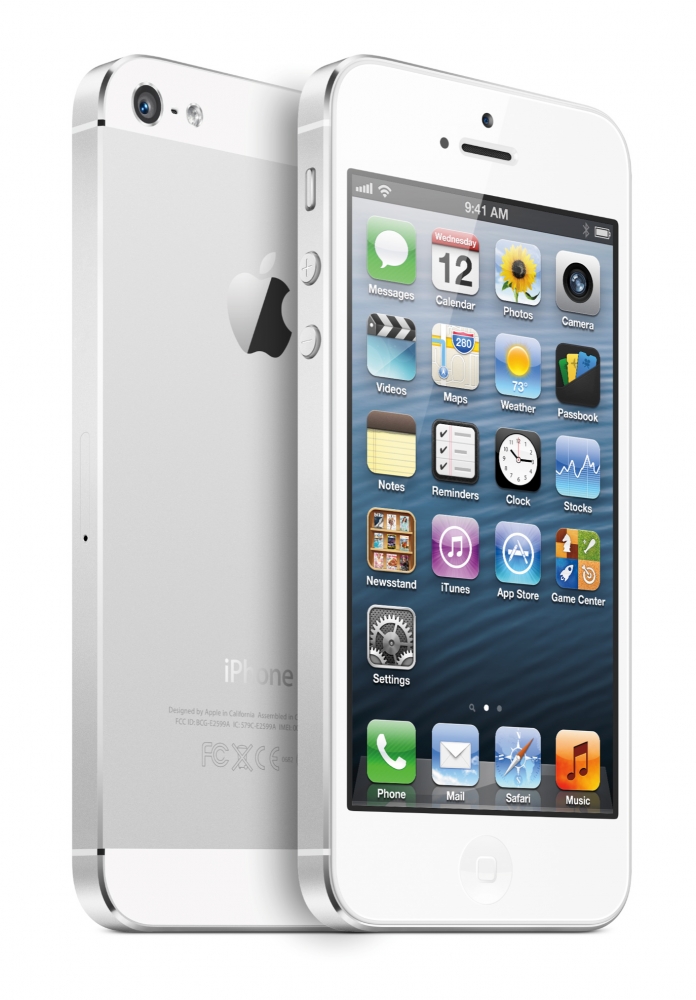 iPhone 5 Release Date – Countdown To iPocalypse
September 20, 2012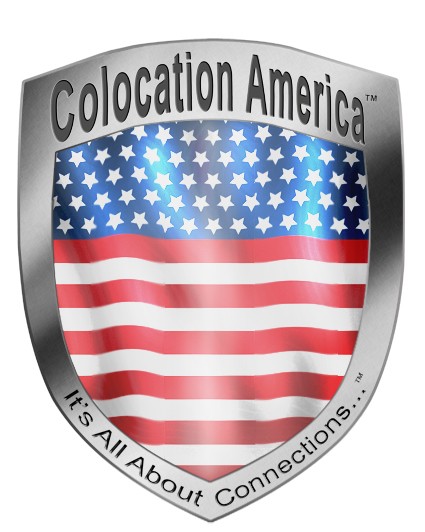 Update: The Forgotten 2012 IMA Marketing Conference
September 21, 2012
Like any other industry, data server manufacturers love to make all sorts of claims, whether they are true or not. Which is a lot of bull is you ask me.
Like any other industry, dedicated server manufacturers love to make all sorts of claims, whether they are true or not. Which is a lot of bull is you ask me. Bull SAS that is, one such company that claims their latest server is the faster and most powerful to run on Intel's x86 architecture.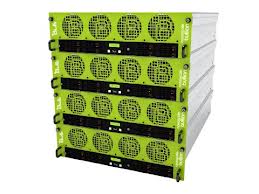 Bull's Bullion x86 – A Sneak Peak
Bull SAS is a French based IT equipment provider and claims it has one the race to build the fastest server to run on x86 architecture. According to a test conducted by the SPEC (Standard Performance Evaluation Corporation) Bull's Bullion did manage to beat the competition. The SPEC CPU2006 testing procedure measures the performance of the computer processor, the memory architecture and the system compilers (Source-code transcriber). The scale various depending on the user requirements though to put things in perspective the Bull Bullion server scored a 4110 compared to HP's Pro Liant score of 2180. Fujitsu's PrimeQuest 1800E2 came in at third place scoring 1890 followed by Oracle's Sun Fire x4800, IBM's System x3850 x5 and cisco's UCS C460 M2. To break it down further here's a visual: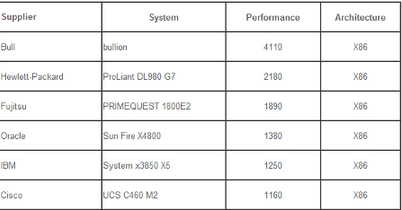 Intel's x86 At A Glance
The X86 is based on Intel's famed 8086 CPU – a 16bit processor first introduced in 1977. From it's humble beginnings it has since evolved into language architecture capable of executing various operations within a computers system. In this case it has been adopted by small to medium consumer grade servers, offering superior precessing speed for daily operation. Microprocessors by Intel have formed the foundation of virtually every PC's across the market. So why shouldn't they extend themselves into the Server market?
No reason at all. Though tech banter among trade magazines suggest that it's time for Intel to change up the game. As we all know, smart phones are taking over the marketplace and some think they will ultimately replace PCs. That seems a little far fetched as several governments overseas have adopted x86 based servers to run their defense systems. By the way, Bullion supplies a large portion of servers to defense operation around the world. If it's good enough for them, it's good enough for our smart phones. No reason why Intel should mess with a good thing. Besides, look at how well the Bull Bullion scored in comparison to its competitors. While its always nice to show people some numbers a lot of consumers looking to purchase a server for their home or business will ultimately go with what they need. Sometime you just don't need the best but It's nice to know it's out there.