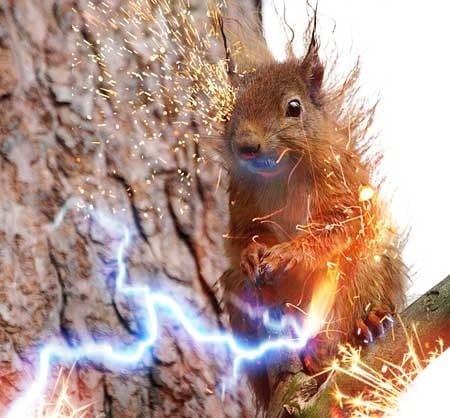 5 Strange Data Center Outages
July 7, 2014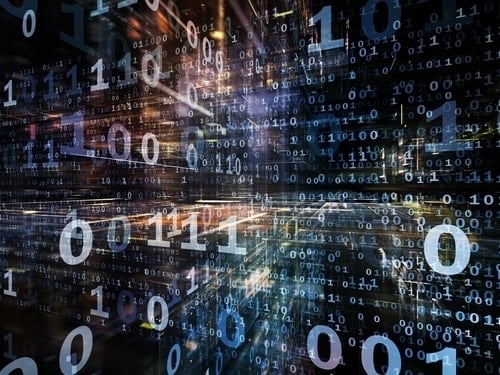 Big Data and Big Bandwidth: A Match Made in 'Big' Heaven
July 9, 2014
Who repairs the robots who repair the robots who repair the robots who repair the…
Here we go again—more nonsense about robots taking human's jobs, right?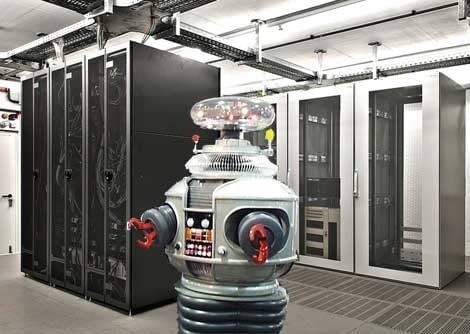 It sure is, but this time it is in interest of your data.
How Much in Jeopardy Do Robots Place Our Jobs?
Not as much as you feared…yet. In fact, recent studies have shown how at risk certain professions as far as their jobs being taken by super fancy robots, like the one shown above.
But for data centers, Sun Microsystems CEO, Vinod Khosla, is on the record stating that "it's ridiculous to have humans manage the level of complexity that we have humans manage inside the data center." He goes on to say some other anti-human stuff like how they are a big cost and that they should be eliminated from the data center picture altogether.
Accusations of being a lizard-man aside, Khosla may have a few valid points.
Are Data Centers Just too Complicated?
If you've never been inside the big buildings that house the majority of your information you need to live your life, it's quite overwhelming. There's wires here and servers there—and they're all connected with these wires over here.
It honestly can be a little daunting.
Sports analogy time: baseball purists often say they don't want replay in the game because it eliminates the human element. Which is just fancy-speak for "human error."
Because that's what humans make: mistakes.
But while it's all well and good in baseball, do you really want the "human element" when dealing with the upkeep of your data or your company's server?
Time is money right? (And we all know baseball has too much time….)
But robots rarely get tired, they make fewer mistakes performing repetitive tasks, and they just generally do what they're programmed to do and lack the ability to daydream.
Maybe Khosla has a point?
How Do We Automate Human Tasks in Data Centers?
Google is already trying to make human-sentient computers. That's a fact Khosla has lauded them for.
With programs like Omega and Mesos becoming more and more automated… is there even going to be a need for humans in 5 years or less?
Think about it.
What if Something Goes Wrong in a Fully Automated Data Center?
Oh, yay, we've eliminated the human element from data centers and now there's a huge problem and there are no humans there to fix it.
Uh-oh.
Do we need to design a computer to help fix a computer which caused a problem on this computer over here?
Automating a data center is not a trivial matter to say the least.
So What's Khosla's Problem
Now, I'm not entirely certain Khosla is a human and not some Sun Microsystem android. He's known for his brash and jaw-dropping statements (like when he made a similar argument to this one, but with doctors being automated).
So while fully human-barren data centers might someday be realistic. If you work in a data center, please don't freak out. Khosla just seems like a robot-apologist-jerk and your job is safe for now.
I mean, we do need humans to create these machines, right?
And in that regard, humans will never leave the data center.
---
For more information please contact QC