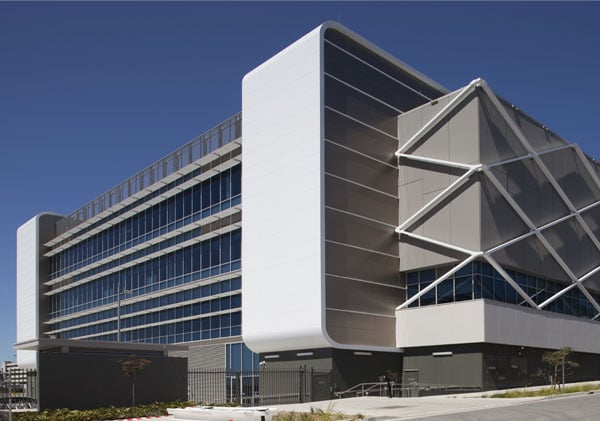 UPDATE: Co-location Demand Hits Stride in Australia
November 3, 2013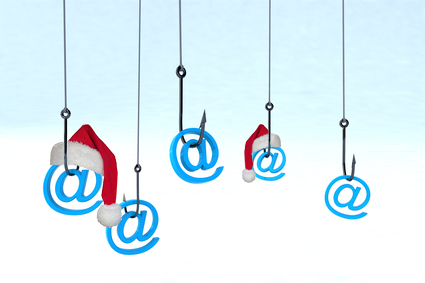 Businesses beware: Tis the Season to be Scammed
November 6, 2013
The internet has forever changed the way we do business. The following tools can help drive sales and lower costs:
The Internet is a powerful tool for businesses. The Internet allows businesses to connect with customers and suppliers that would otherwise be unreachable.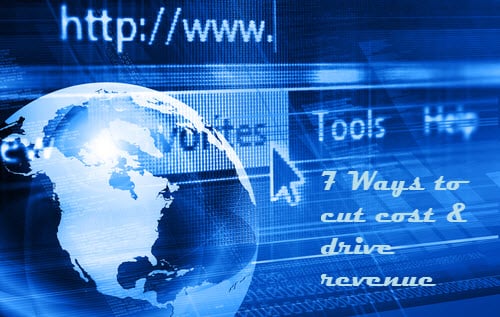 In addition, the proliferation of web-based services allows businesses to consolidate many of their formerly offline functions into one cost-effective area, streamlining operations.
Business owners can use several Internet-based approaches to lower overhead costs and increase revenue.
Services that Lower Cost
Teleconferencing
The Internet is home to many different types of paid and free communication systems. These systems allow for low-cost or no-cost videoconferencing and VOIP functionality. Free instant messaging and e-mail systems are widely available and offer compatibility with commercial encryption software. If a business has a communication need, there is likely a service provider on the Internet willing to fulfill that need at reasonable rates.
Voice over IP
Businesses can conduct their day-to-day operations without needing an additional dedicated phone line, which saves money. This is particularly true in the area of international communications, where Internet communications have little if any cost while conventional phone calls and postage can be expensive. Free email accounts are available from a litany of different sources.
Colocation and Data centers
Businesses with more demanding IT requirements will need more than software. However, purchasing data storage, backups for that data storage, servers with racks and complementary equipment, and other necessary equipment can be very expensive. It is common for the technological demands of a business to fluctuate with the type of projects it is currently involved in. This can make hardware upgrades expensive and result in the business sitting on unnecessary and rapidly depreciating equipment after a big project.
Widespread and reliable high-speed Internet service allows businesses to rent the equipment necessary to fulfill their temporary technological requirements from a data center. This allows for easily scalable operations and puts investment into new technology within the realm of departments with limited budgets. Data centers will often automatically perform backups and implement disaster recovery procedures, minimizing the downtime in the event of a disaster.
The Internet Marketing
The Internet is an effective marketing medium for most businesses due to its expansive reach and its inherent flexibility. An online marketing campaign will include more than just advertisements; generating sales leads, obtaining demographic data, split testing advertising models, and driving traffic to the company web site are all aspects of online marketing. Most businesses will benefit from search engine optimization, or the process of optimizing a quality and informative site for specific keywords so that a search engine crawler will identify the site as being highly relevant to those words. According to SEO consultants Everspark Interactive, "this process is about making each page both keyword relevant, and easy for the search engines to read.
Outsourcing
Many businesses with fluctuating personnel demands use temporary employees or contractors. The Internet has made it easier than ever to locate new employees and contractors in foreign countries. A number of electronic freelancing services are available to connect employers with employees. These services usually take a percentage of the employee's payment and require no active enrollment fee, allowing business owners to peruse potential employees and their rates for different jobs.
The quality of employees will vary under such circumstances. As with any outsourcing activity, it is important to provide clear instructions and remain in constant communication. Employees should be closely supervised in their initial stages to ensure that they are capable of performing their required tasks to the desired quality level. Vetted contractors can provide high-quality work at very reasonable rates. Businesses who do not properly supervise or vet their contractors can spend more time and money on quality assurance than they would have had they simply done the work in-house to begin with.
Extending Your Reach
These are just a few of the ways that businesses, large or small, routinely use the Internet to improve profitability. Hiring, training and collaborating with employees and colleagues can now be accomplished without ever seeing the other person. Businesses can reach customers as locally as next door or on the other side of the globe with similar difficulty and identify markets that they previously never knew existed. Low-cost vendors are only a few clicks away. Decentralizing operations is currently easier than ever.
About the author: This post was written by Molly Pearce on behalf of Everspark Interactive — a company that helps a wide range of business clients boost their web traffic and customer base through web-based services.