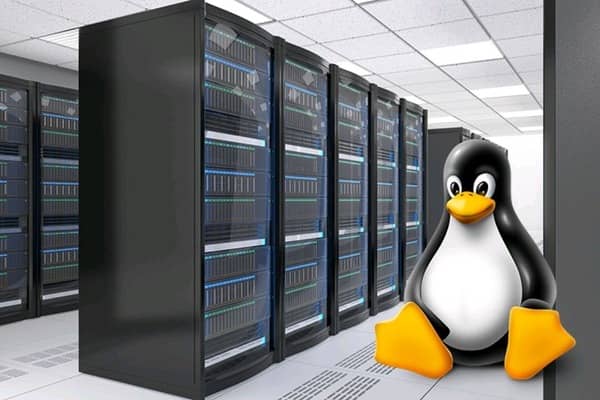 What Is a Linux Dedicated Server?
October 5, 2022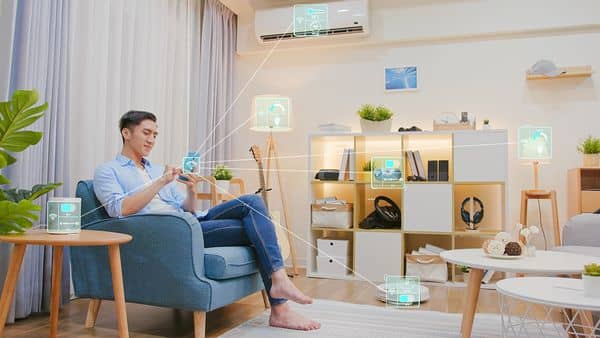 Is Your Technology Spying on You?
October 13, 2022
What is edge computing? And maybe more importantly, where is edge computing? These are questions that are reminiscent of "where is the cloud?" You may have heard the term being used in various ways, but maybe it hasn't quite been put in a way that makes it clear. We aim to solve the mystery of what and where the edge is.
What Is Edge Computing?
The term edge computing refers to computing that is done at the edge of corporate networks. The edge is the place where end devices can access the other devices on the network itself. These devices will include mobile devices like smartphones, and laptops, and will also include industrial robots and sensors.
The edge was the place where all of these various devices connected so they were able to send data, obtain instructions, and also download necessary software updates from centrally located data center operations.
The network of connected devices known as IoT or the Internet of Things has made the original model of edge computing a little more outdated. Internet of Things devices sends, receive, and collect so much data that it requires more hi-tech connections to these data centers. Faster connections are also required because of what many of these IoT devices are aiming to do.
Some of these devices have crucial time-sensitive uses that must be taken care of as soon as possible. Edge computing and IoT devices can be used for nearly all industries, but some industries cannot afford to experience latency or slow processing speeds.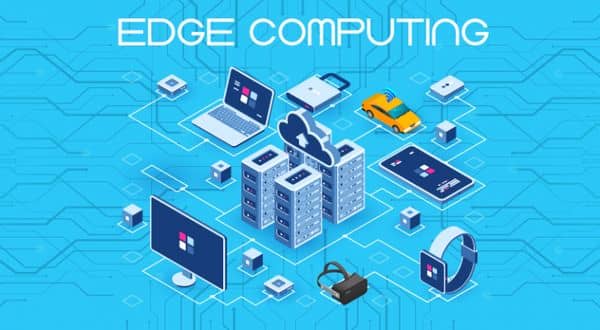 Edge computing can reduce the latency for many of these IoT devices by adding a supplementary platform positioned between the data center and the particular devices. Having an additional platform between the data center and the end-user will help make the processing faster. The main data center and the device doesn't have to process everything because some of it is being processed by the edge data center.
Some edge systems have local computing and storage capabilities. Although these systems can do some of the computing and store at the edge—they will still need to connect to the main data center.
Some applications aren't time-sensitive and don't need to be analyzed and stored in real time. The edge device collects data and does a preliminary analysis of the data, and then sends it to a centralized application or centralized long-term storage on-premises or at a data center. Because these applications aren't time-sensitive, and the data is pre-sorted—the traffic is reduced. Edge computing enables faster response times when it is essential and limits the expensive long-haul connections to processing and storage centers. But where is the edge?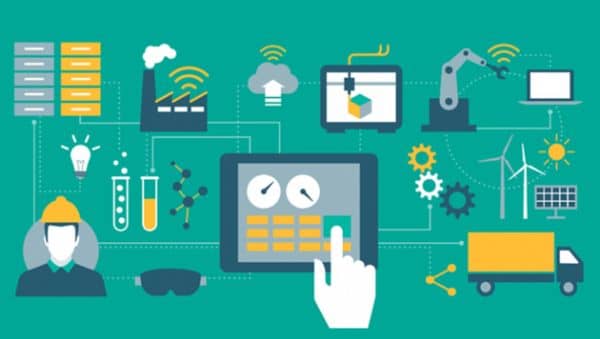 Where Is the Edge?
The edge is being deployed in many different spaces to increase connectivity. What makes the edge so advantageous is how it can be deployed just about anywhere. The main idea behind edge computing is that it brings computing power and connectivity closer to end users, so edge computing systems could potentially be deployed anywhere and everywhere.
Instead of the end user connecting to a data center or the main server within the data center, they connect to the edge module closer to them for quicker processing and smoother operations.
Various cloud providers can also be thought of as edge computing companies because of how they deliver edge computing capabilities to their users. These companies include Amazon Web Services (AWS), Microsoft Azure, Dell Technologies, and more.
Where is the edge? It can be wherever it needs to be. Wherever the data is produced is where edge computing modules will be useful. It can be deployed on a wind turbine as a way to collect and process data for the turbine itself. It can be deployed at a railway station to track and process data for rail traffic information. It can be deployed just about anywhere it needs to be. The edge can be just about anywhere and everywhere.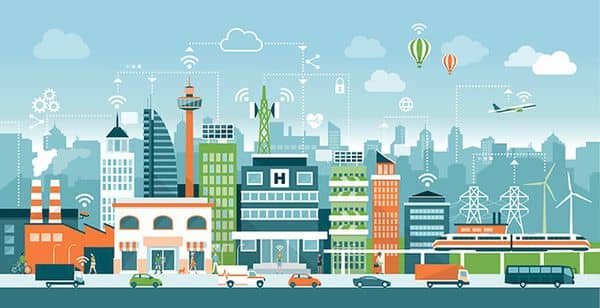 What Are Examples of Edge Computing?
Edge computing can be deployed for various reasons and purposes. Edge computing can be valuable for artificial intelligence systems, decentralized network management, 5G networks, and the metaverse.
Edge computing can benefit several different areas of technology including distributing artificial intelligence. Because AI executes many complex algorithms allowing machines to make decisions on their own from the data they gather—edge computing can be beneficial by significantly reducing the data needing to travel across the entire network. Traveling across the network can often result in latency, but edge computing can reduce cloud computing costs, and at the same time, increase analytics speed.
Edge computing allows distributed artificial intelligence to work less while delivering more. Edge computing tools can also allow users to manage AI applications remotely by using edge computing. This makes artificial intelligent systems a more efficient way to run on their own.
This also leads us to the next way edge computing can be beneficial—decentralized network management. Most large enterprise companies route their traffic through a centralized location. This allows the company to employ network security policies before it is routed to the cloud. Edge computing allows the company to employ security policies at the edge before it is sent to the cloud. It allows decentralized network management that can potentially be more efficient in many use cases.
As the world of technology is on the cusp of the metaverse, edge computing can help users have a smoother experience overall. The metaverse will be a new iteration of the internet that will combine gaming, social media, communication, retail, and more. The transfer of data will be unprecedented. Bringing some of these datasets closer to the user will help the system run smoother and more efficiently giving users a better overall experience.
Lastly, edge computing will continue to be a crucial part of 5G networking. 5G is designed to carry large amounts of data to users and at the same time deliver low latency, high reliability, and immense speed and bandwidth. Edge computing is instrumental in this delivery. The main components of a 5G network are radio access network, mobile core, and multi-access edge computing.
Conclusion
Edge computing is already benefiting several people and various sectors of technology in numerous ways. 5G networks, artificial intelligence systems, decentralized network management, and the future of the metaverse will all benefit from edge computing. These are just some of the current ways edge computing has been beneficial. So, where is the edge? The possibilities are endless.