Data management is the practice of collecting, organizing, protecting, and storing a company's data for analysis purposes to help a company grow. A data-driven approach continues to be utilized by many companies in numerous industries. Using a data-driven approach enables companies to examine where their company is and what potential aspects can help serve their customers and consumers. It can also improve customer retention by knowing what its users need and how to improve how they are doing it. Data-driven marketing has helped many companies grow their business in a variety of different ways.
Just like traditional architects, data architects help design a plan for companies and the company's data management system. This article takes a look at exactly what a data architect is, the various types of data architects, their tasks and responsibilities, and other aspects of what goes into this field.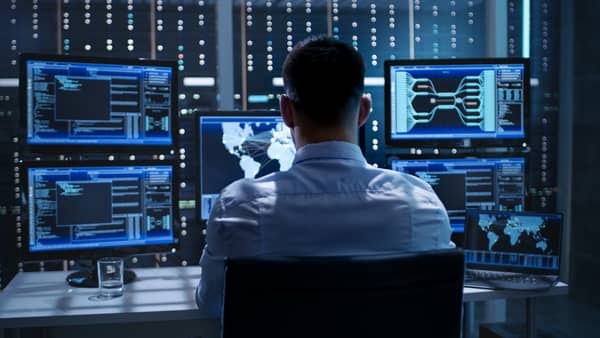 What Does a Data Architect Do?
The world runs on technology and data, which is why Information Technology Professionals like data architects are an essential part of the fabric of the business. IT professionals have many different responsibilities. Generally, IT professionals take care of various tasks involving anything having to do with computers and technology. Which can include building, testing, installing, repairing, maintaining software and hardware, and more. Some larger companies have an in-house IT team, while other small to medium-sized businesses could opt to hire a freelance IT professional for specific tasks.
A data architect falls under the larger umbrella of IT professionals. They use their skills in computer science to evaluate and examine an organization's data infrastructure, strategize for future databases, and apply solutions to store and manage data for the company and its users.
The trend of companies using data to help improve business continues to be utilized by many organizations in almost all industries. This makes data architects an important part of many industries including health care, finance, technology, government, and even entertainment.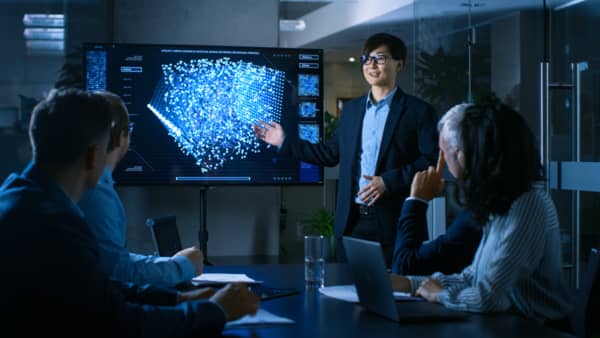 What Are the Different Types of Data Architects?
The usage of data continues to grow every year, and the use of this data within the realm of data analytics is also continuing to grow. The big data analytics market is estimated to reach $103 billion by 2023. Poor data quality also negatively affects businesses. It is estimated that poor data quality costs the entire US economy up to $3.1 trillion every single year.
Having a good data strategy can increase a company's business. Good quality data can help business executives make the correct decisions about many different things including day-to-day decisions and decisions about the future. Data architects can use their skills in several different ways and in different roles.
As mentioned earlier, data architects help outline a company's data vision and help the company put it into practice. A data architect can also work as a Project Manager by overseeing a company's projects that are related to the development and building of the business's data architecture.
A data architect can also work as a Cloud Architect by setting up a business's company data within a cloud environment. A cloud architect oversees a company's cloud computing strategy, which also includes planning for cloud adoption, cloud application design, and managing and monitoring. This can be vastly different since the data architect will be working with off-site servers.
A Cybersecurity Architect or Security Architect is another type of data architect. A security architect is accountable for designing, creating, and maintaining a company's security systems within the IT network. This includes security for computer systems and data security as well.
Another variety of data architects can come in the form of what's called an AI Architect or a Machine Learning Architect. These IT Professionals take data architecture to another level by deploying artificial intelligence and machine learning to help make the most of data. AI/Machine Learning Architects utilize and analyze data to automate and increase a company's efficiency throughout all business areas. This type of data architect sets up a company to significantly utilize AI to be reactive and predictive. This gives many companies an edge over their competition.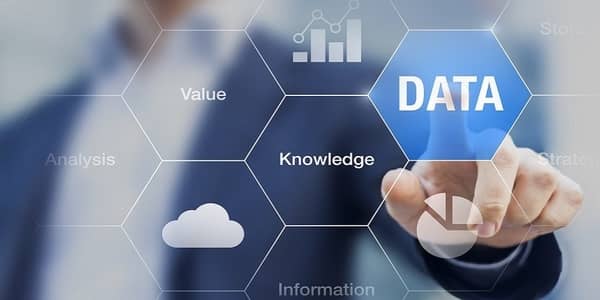 How Can Data Help Your Business?
The power of data has changed the way many companies do business. Collecting data from multiple sources and understanding how it affects the business is useful. Leveraging data can help businesses be more efficient and profitable in many different facets.
Data can help a company better understand its customers. Tracking your company's website traffic and social media campaigns can show how your target consumer is responding to the way you're communicating with them. A company can see what works, and what doesn't work, and tailor these efforts accordingly.
Businesses can get make smarter and faster decisions with the utilization of data. Data insights have grown and now can provide real-time information to the companies that use them. Real-time data insights allow companies the ability to make quick decisions to grow current and future business. Understanding what customers are needing or looking for can be brought in more business. Data can have an insightful impact on a company. Knowing how to gather, organize, and understand data can be difficult, but utilizing a data architect can be beneficial. Whether it be a project manager, cloud architect, cybersecurity architect, or machine learning architect—data architects can help bring businesses to the next level.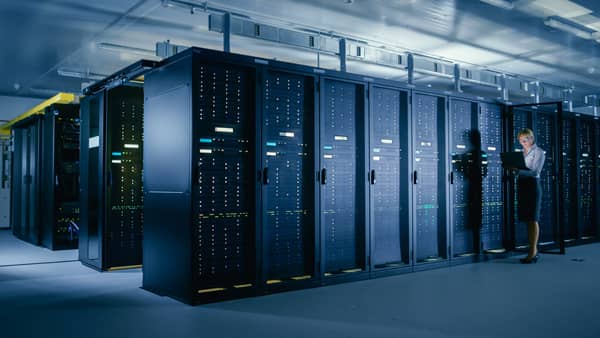 How a Colocation Data Center Can Benefit Businesses?
The utilization of data can be beneficial for most businesses. As a business grows, its requirements for storing, processing, and protecting this data also grow. A colocation data center can be beneficial for several different reasons. Colocation data centers have controlled costs. Instead of purchasing land or renting out a building and constructing a data center operation from the ground up a company can lease space at a colocation data center to save on costs.
Colocation data centers also offer redundancy and a multitude of connectivity options. As mentioned earlier, businesses will grow and the need for scalability will be essential. Data center colocation allows businesses to scale up and down as needed. Colocation data centers also offer 24/7/365 onsite expertise. You will always be covered by a trusted data center colocation provider.
Lastly, data center colocation providers also offer the best security that may be hard to replicate for some small to medium-sized businesses. If you're currently looking for a colocation data center provider—connect with Colocation America today. Partnering with a trusted data center provider and a data architect can bring your company's business to the next level.