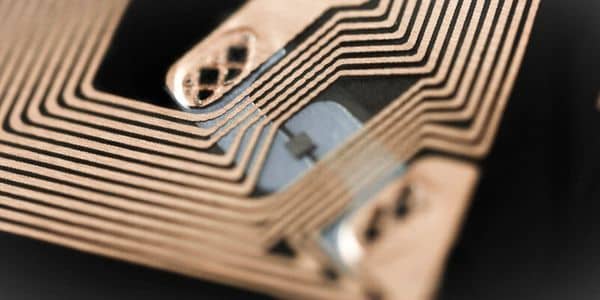 What Is RFID Technology?
September 13, 2022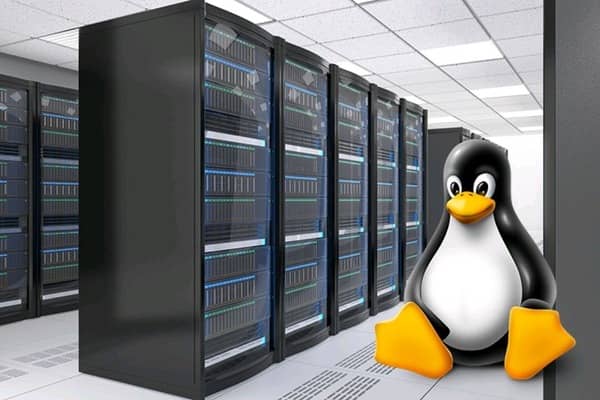 What Is a Linux Dedicated Server?
October 5, 2022
There are various ways of storing data. Cloud storage or "the cloud" is one of the more common ways of storing one's data. When you purchase a mobile device and a wireless plan, it may come with a free cloud storage account. Although these plans may come with free cloud storage, there is usually a limit to the amount of storage space users can upload. Users then have the option of purchasing more space in the future. This format has given many users an introduction to cloud data storage. We take a look at cloud computing and a newer take on cloud connectivity called cloud adjacency.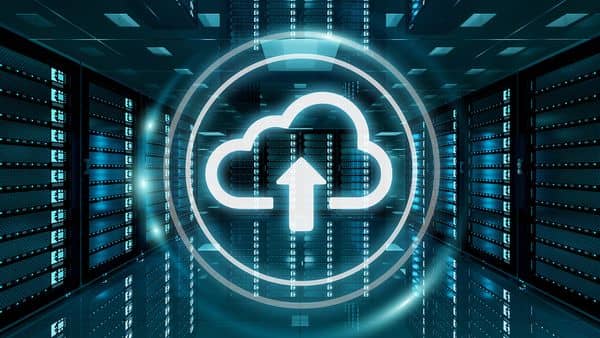 What Is Cloud Computing?
Cloud storage is a cloud computing model that allows users to store data on servers that can be accessed through the internet. A cloud computing provider manages and operates the data storage as a service. Data storage through the cloud is delivered on demand. Users can choose if they need more storage space or less storage space. This removes any need for the user to manage their own data storage infrastructure.
There are many cloud providers, but the top cloud providers include Amazon Web Services, Microsoft Azure, and Google Cloud. These third-party cloud service providers offer a cloud-based platform, storage services, infrastructure, and applications. These services work similarly to a utility company. Customers will usually pay only for the services they need.
The rise of "the cloud" isn't only seen due to personal mobile devices. It's reported that 94% of large enterprise businesses use cloud services, and 67% of enterprise infrastructure is now based in the cloud. These enterprise businesses also have their eyes set on the future. 92% of enterprise businesses already have a multi-cloud strategy in place or are working on deploying a multi-cloud strategy.
These businesses aren't only using cloud services for their cloud storage. Cloud computing services can offer their users software and services through the internet. Through cloud services, users can access storage, software, and services through the cloud. These services can include artificial intelligence, containers, desktop, test environments, frameworks, hardware, IoT, monitoring, networking, disaster recovery, and more.
There are many benefits of the cloud and cloud computing. Users can apply software, hardware, and services without building out their infrastructure for these specific items. Companies can apply these systems without building or managing everything.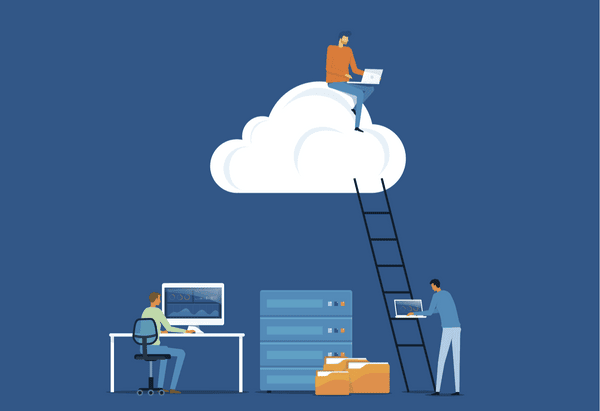 What Is the Difference between Public Cloud and Private Cloud?
Within the whole umbrella of cloud storage are the public cloud and private cloud. A public cloud is a cloud that is being used and accessed by multiple customers. Typically, within a public cloud, multiple customers or even multiple organizations can be placed on the same physical server at the same time. When data and applications from various companies are stored on the same server it's called multitenancy. This is typical for a public cloud setting.
A private cloud is a cloud service that is only used by one organization. A private cloud is controlled by one organization and isn't being shared with any other people. Private cloud users have all of the resources to themselves, which means that they have more control over the way that these resources are used.
Public clouds are more cost-efficient because users share the resources, but there are additional reasons why one might choose one over the other. The public cloud can offer speed in provisioning and agility, while the private cloud can offer more control and security. These various benefits will help users and organizations decide which cloud model will benefit them.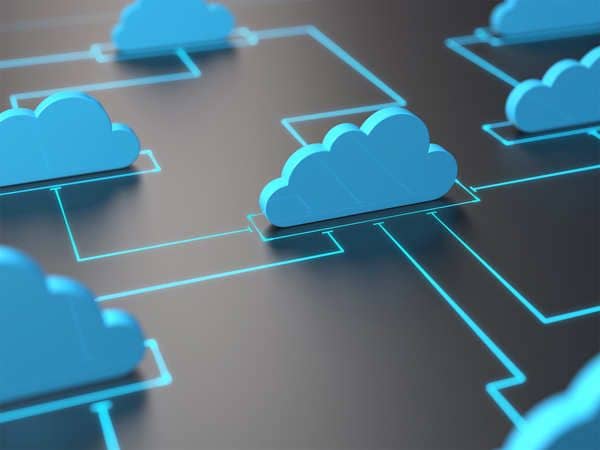 What Is Cloud Adjacency?
Cloud adjacent storage gives users a new way to access the cloud. It can potentially combine a public cloud's speed in provisioning and agility, while also giving users the control and security that private clouds or on-premises data centers can provide.
To take advantage of the benefits of an on-premises data center, public cloud, and hybrid multi-cloud architecture, users can deploy what is called a cloud adjacent architecture. It offers the elasticity of the cloud, plus the processing power of an organization's on-premises IT. This gives businesses a beneficial solution if they don't want to rely solely on the public cloud.
This places an organization's data on cloud-ready hardware near the public cloud through interconnected data centers. This allows enterprise businesses to interconnect securely to a cloud, and their partners, and at the same time lowering latency and network cost.
By deploying a multi-cloud and cloud-adjacent architecture, organizations can reduce their on-premises data center footprint, while still reaping the benefits that public clouds can offer. At the same time, they maintain complete control, precision, and data ownership of an on-premise setup.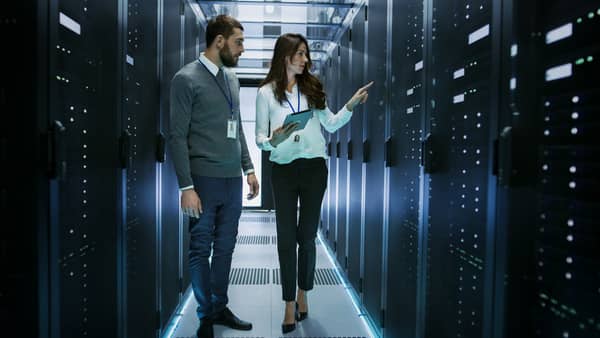 How Can Colocation Facilities Help with Cloud Adjacency?
If an organization wants to use certain services from the public cloud like GPU compute power. Still, they don't want to migrate all of that data into a public cloud—cloud adjacency can be beneficial.
Most companies will connect to a public cloud from their on-premises data center through the internet or a colocation facility. A colocation facility can offer additional benefits that can also help cloud adjacency.
One of the issues with this type of architecture is the issue of proximity. Contingent on the distance of your on-premise data center to the public cloud that you're wanting to connect to can bring on issues of latency.
Bringing this data closer to the public cloud or adjacent to the public cloud can benefit latency and other speed issues. Furthermore, colocation facilities can come with additional benefits.
Colocation data centers don't only offer space to their users, but they also offer added connectivity. Many colocation facilities are "meet-me" locations. More than 20% of the backbone of the internet runs through colocation facilities. Most as-a-Service providers will also have a presence at colocation facilities. Telecom providers will connect users to the public cloud via colocation facilities. Public cloud providers will also have edge locations in colocation facilities. Even Content Delivery Networks or CDNs will go through colocation facilities.
Because all of these various providers have a presence in colocation data centers, it gives users a fiber cross-connect into all of these regions and edge locations. This allows users more connectivity with high bandwidth and low latency.
Conclusion
There are many different ways to store data and many different ways to harness the power of the cloud. Finding what works for your organization can differ a great deal from other companies. Cloud adjacency can be beneficial for many organizations particularly if they connect through a colocation data center. Whether you're looking to deploy a hybrid-cloud solution, connect to the cloud through one of our 22 data centers, or have any questions about dedicated servers or colocation—let us help you find the best solution for your business. Connect with us today.