How a Virtual Data Center Replica Can Improve Efficiency
April 28, 2021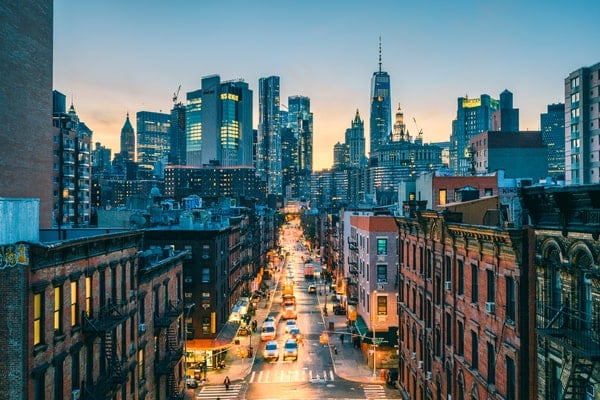 Where Are the Best Data Center Locations in the World?
May 5, 2021
Data center density is a term that is used in the industry referring to the electrical power consumed per square foot of floor space and the number of servers plus the load of the cooling system. The size of the data center is used to determine how much data it could handle, but density is one of the main elements that to look at for a data center's capacity. There are things data center managers can do to increase performance for their users without the need for more physical space. The high-density data center is the future of data management.
High-Density Data Center vs Low-Density Data Center
Data center density is calculated by the number of kilowatts consumed per cabinet. To increase density to meet resource requirements, data centers need to increase the power draw of each cabinet or increase the power draw per square foot. And depending on these numbers a data center can be thought about as either high-density or low-density.
As mentioned earlier, increasing data center density can be done by either increasing the power draw of each cabinet or increasing the power draw per square foot. For a data center to be considered high-density, cabinets will average about 10kW or 150kW for each square foot of space. Data center rack density continues to rise. Here is a breakdown of the different data center densities. A data center with racks or cabinets drawing an average of 4kW is considered low-density. A data center with racks or cabinets averaging a power draw between 5kW to 8kW is considered medium-density. If a data center's racks or cabinets are drawing 8kW to 15kW it is considered high-density. And a data center that draws over 16kW is considered extreme density.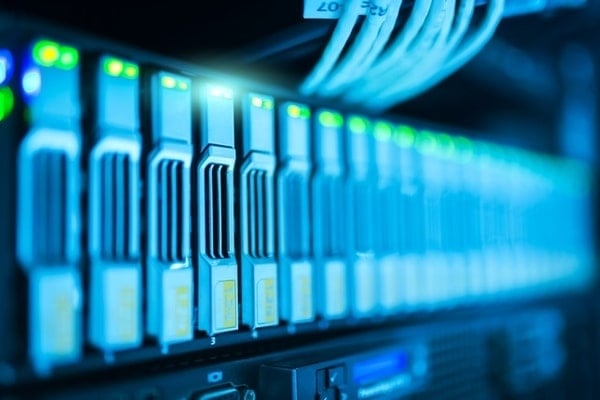 What Is the Benefit of a High-Density Data Center?
There are several benefits of high-density data centers, particularly for businesses. One of the main benefits of a high-density data center operation is the overall cost for its clients. The more power a data center can pack into a small space, the lower the price it is for the data center managers will be able to buy or rent the physical space. This means data center providers can offer services for a more affordable price. Data centers are often found in highly-populated metropolitan areas where real estate is more expensive. Places like New York, Los Angeles, and Miami are all data center hubs and are also some of the more expensive places for a property. A high-density data center operation can balance out the high-cost properties for these particular areas.
A high-density setup can bring down the price of operating a data center. This is because high-density data centers are more efficient than low-density data centers. Even though a high-density cabinet requires more cooling, fewer server cabinets are needed to handle the same application. One high-density server cabinet will use less energy than an operation that spreads the workload out over multiple server cabinets.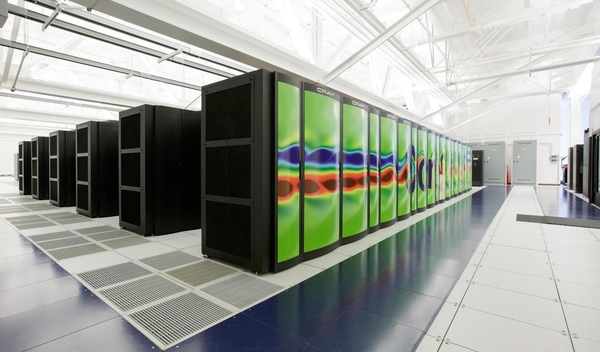 Why Is Data Center Efficiency Important?
Data center efficiency is important for several different reasons. The modern world is creating and consuming more data than ever before, which is directly impacting the data center industry. Data centers are known to have a large carbon footprint, but the data center industry has made efforts in their goal of efficiency. From 2010 to 2018, data center workloads and computing capacity increased by six times, internet traffic grew by times, and storage capacity grew by 25 times. But with all of this growth in technology and data usage, the data center industry only increased by 6 percent. This is because modern servers are only using one-fourth of the energy as 2010, and also, cooling systems have improved.
Data centers have made an effort in becoming "greener" to save the environment. Data centers are responsible for 0.3 percent of the world's overall carbon emissions. Traditional data centers run on non-renewable energy sources like electricity and also use diesel fuel for their backup generators. Greener data centers in the works and maybe a reality by 2030.
Google has long been an advocate for clean energy. The company became the first major company to be carbon neutral in 2007. More recently the company has set a goal to fully use carbon-free energy for all operations, at all times, by the year 2030. Many major companies like Microsoft and Amazon have similar goals. Microsoft is pledging to be 100% carbon negative by 2030.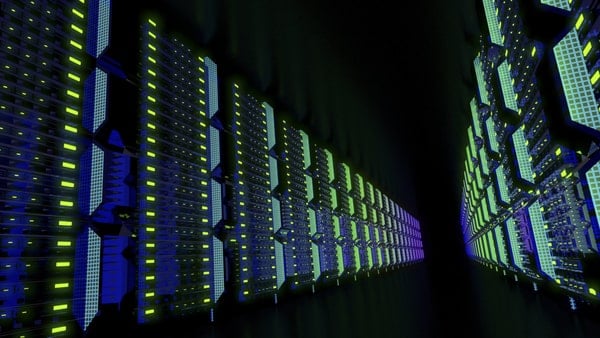 Does Your Business Need a High-Density Data Center?
High-density data centers can be beneficial for modern business. A high-density data center can not only provide efficiency but also will help save companies on their budget. The amount of data available online will continue to grow as it has every year and will make the demand for data centers will grow as well. For data centers to utilize the physical space they have, they will need to deploy high-density server racks, or their physical space needed to be incredibly large. If a data center wants to keep up with the demand of modern technology and the amount of data, the world is creating it will need to deploy a high-density operation.
Businesses will also want to take advantage of higher density data centers for related reasons. High-density data center server racks are more costly than their lower-density counterpart, but they will save on space and operational costs.
Conclusion
High-density data centers have several benefits. Packing more power in the same amount of data center space can be beneficial for both the data center and its users. A data center can have more clients in the same amount of space. This will also be beneficial for its users since the data center provider can offer better prices for its services. However, the most important thing to consider is the data center provider itself. Partnering with a trusted data center provider that is reliable and offers real 24/7 support is just as important. If you're looking for a data center provider contact Colocation America today.