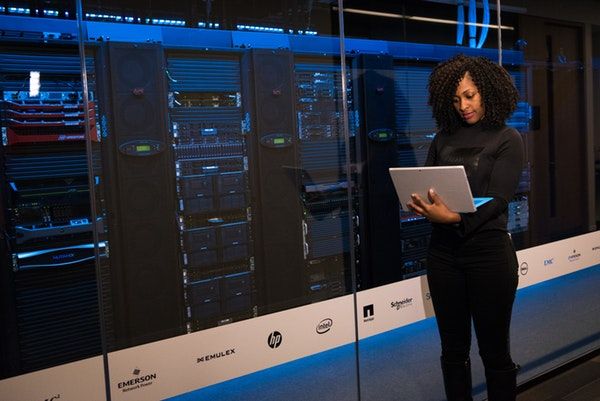 5 Things to Do with a Dedicated Server
October 17, 2018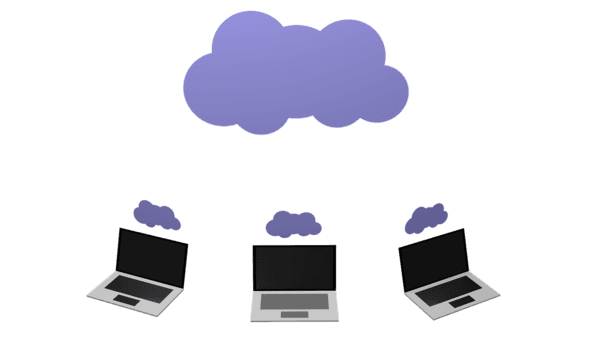 Pros and Cons for the Hybrid Cloud
October 23, 2018
Table of Contents
Computer technology is an integral part of our everyday lives, but sometime in the mid-2000s, Universities were realizing that fewer students were enrolling into computer science programs and the ones that were didn't know as much about the science of computers as the previous generation. One of the major causes was the lack of easily programmable home computers. Back in the 1980's, people had to program their own computers to use them for different things. These kids became a great generation of computer programming professionals.
In the 2000s, students were coming into the computer science programs with little to no experience with computer programming. In 2006, a handful of people from the University of Cambridge came together to create the Raspberry Pi Foundation.
They aimed to produce low-cost programmable computers for around the cost of a textbook, and get them in the hands of as many children who wanted to learn about computer programming. Their plans were successfully executed by 2012 when they created the Raspberry Pi.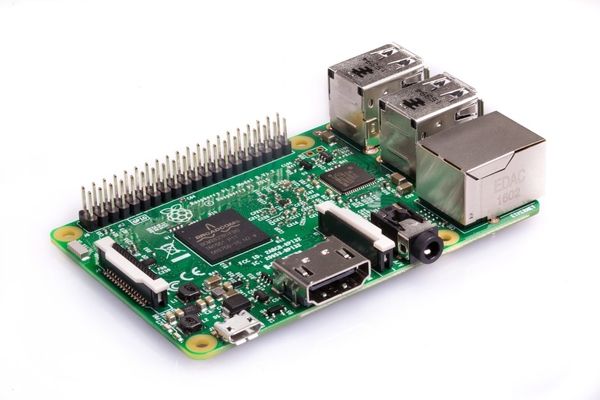 What Is a Raspberry Pi?
The Raspberry Pi is a small credit-card sized computer initially intended for educational purposes. It was designed to help improve the skills of the next generation of would-be programmers, and to help them have a better understanding of how computer hardware works.
The Raspberry Pi looks similar to a traditional motherboard including exposed ports and mounted computer chips. It also has all the components needed to connect any inputs and outputs for devices you want to attach.
There are two different versions of the Raspberry Pi—Model A and Model B. The main difference between the two is an added Ethernet and extra USB port on the higher-priced Model B. The rest of the specifications and components are the same.
Both models feature Arm CPU/GPU, GPIO, RCA, Audio Out, LEDs, USB, HDMI, Power, and an SD card slot. Some of the features that some people may be looking for including WiFi and audio-in can be added by using the available USB ports.
How does Raspberry Pi work? One can think of the Raspberry Pi similar to the first home computers. The device does not come with any peripherals, internal storage space, and the user has to attach whatever he or she wants to use. At the very minimum, one needs a monitor or television for output, keyboard, and mouse for input, an SD card for the Linux operating system and data storage, and a power supply. After these basics, the possibilities are what you make them be.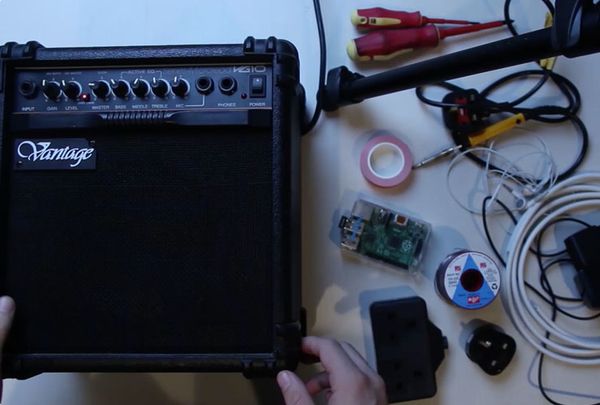 What Can You Do with a Raspberry Pi?
Although it was intended as a pre-university level educational tool—because of its size and low cost, many people started using it for their own projects.
There are many things to do with a Raspberry Pi. It can be used for many different projects. We already discussed using it as a desktop PC, but here are some "cooler" ways to use the Raspberry Pi.
Wireless Speaker
Using a Raspberry Pi one can turn any old speaker or amplifier into a wireless speaker similar to an AirPlay device. All you need is the speaker, a Raspberry Pi with a USB adaptor, a micro SD card with Pi Music Box software, a solder and soldering iron, an auxiliary cable, a plug and two-split adapter, 3 core wire for an extension cord that goes into the box, a USB power adaptor, electrical insulation tape, and mounting tape. With this easy setup—you can stream audio from your mobile device from the web using Spotify, Soundcloud, and Google Music.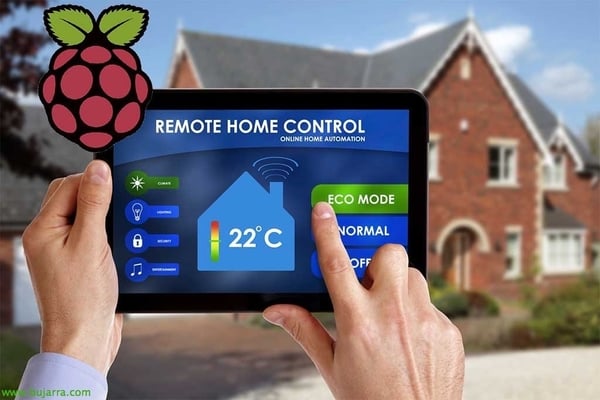 Home Automation System
Systems that can turn your home devices on and off can be extremely convenient and are getting more popular in modern-day homes. Some of the more well-known automation systems are the Samsung SmartThings, Nest, and HomeSeer. But with a Raspberry Pi, you can build your own DIY automation system. Along with Arduino and Heimcontrol, some remote controlled radio enabled adapters, one can have a basic home automation system. If you don't want to build an automation system from the bottom up, OpenHAB is an open source platform that can get you up and running quickly while still allowing the flexibility people seek from Raspberry Pi setups.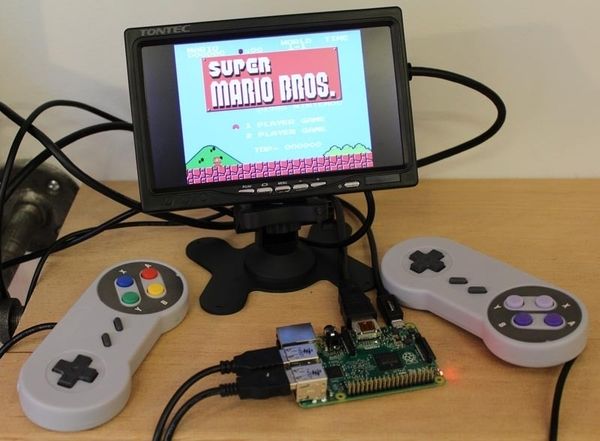 Retro Gaming Console
Technology nostalgia is real, and retro gaming consoles have been at the forefront of this new (or old) trend. The classic Nintendo systems sold out when they were first rereleased. SEGA and Atari are also capitalizing on the craze and releasing their own as well. With a Raspberry Pi, one can emulate over 40 retro gaming systems, more than 30,000 games, customize your game lists, and play with up to 5 players. Using Recalbox or RetroPie, one can create their own arcade full of your favorite games of the past.
Some people are even combining multiple Raspberry Pi to form a cluster (known as a "bramble"). A Raspberry Pi 3 cluster can be used as a powerful computing device. The largest bramble ever built was a 96 Raspberry Pi device built by GCHQ.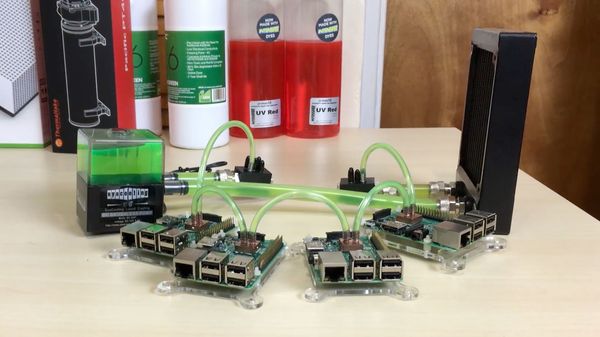 How Raspberry Pi Brought About the Mini PC Craze
The small compact size and low cost of a Raspberry Pi is one of the main reasons for its popularity. This brings me to another compact yet powerful piece of technology that we should all consider adding to our lives—mini PCs.
The rise in popularity of the Raspberry Pi helped consumers see the many benefits of a compact computer. The idea of a powerful, portable, and well-priced computer helped bring in the mini PC craze. A mini PC is a desktop computer in a miniature compact case. This takes significantly less room than a normal desktop CPU tower. There are numerous Windows and Linux mini PCs, and one can either choose a Ready-to-Go setup or a Barebones version. A Barebones kit includes a case, motherboard, and processor, which means one, must install a hard drive, operating system, and RAM oneself. A Ready-to-Go kit includes everything you need to get started.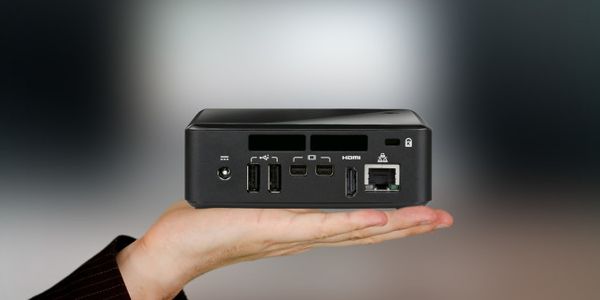 The advantages of a mini PC are its size (easily taken anywhere you need it to go), versatility (easy to change components and easy to switch from one screen to another), cost (you can easily find a one for about $300), and low energy consumption.
Laptops and tablets have been the go-to setup for a portable computer, but there is only so much these devices can do. Mini PCs can be thought of as a combination of both a laptop and a desktop. One can have the convenience of a laptop, but the power and upgrade capabilities of a desktop.
Many people are using mini-PCs for work and business use, home entertainment purposes, gaming, video conferencing, and media production. Incorporating the best of both worlds give many advantages to mini PCs.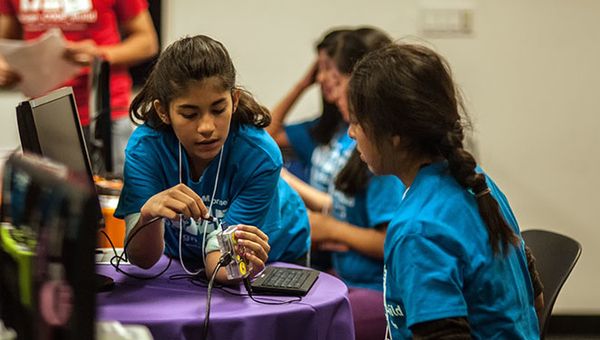 Conclusion
Raspberry Pi and Mini PCs are two compact sized devices that pack huge power. Because of programs like the Raspberry Pi Foundation, technology advancements like the mini PC, Artificial Intelligence, Biometric Authentication, and Edge Networking are all possible. Technology is continually changing and helping garner the next generation of computer professionals is a necessity. Not only does this help the future generation of technology lovers—electronic enthusiasts, tinkerers, inventors, and the world, in general, are benefiting from these advancements. There are many things one can do with a Raspberry Pi, but maybe more importantly, what it's doing for the future of technology is more impressive.