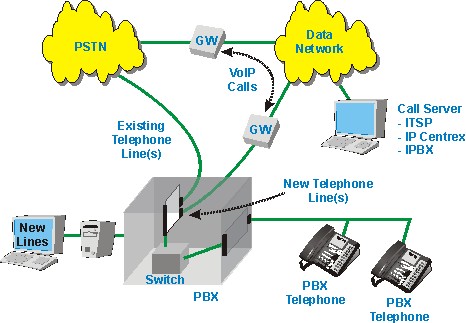 Floating an RFP (request for protocol) for IP Telephony
October 24, 2013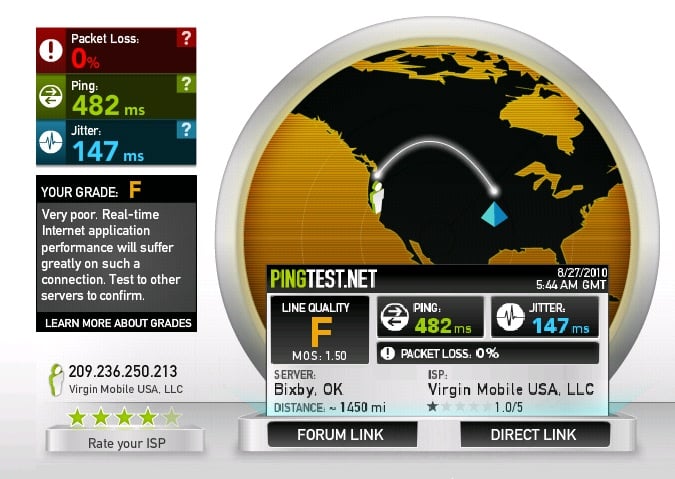 How to troubleshoot a network Timeout
October 28, 2013
While you can save a bunch of greenbacks building your own "Frankenstein" server, you open the door to potential problems;
Ah October, how I love thee! A month when folks break out the sweaters, drink pumpkin spiced lattes and get all dressed up like monsters.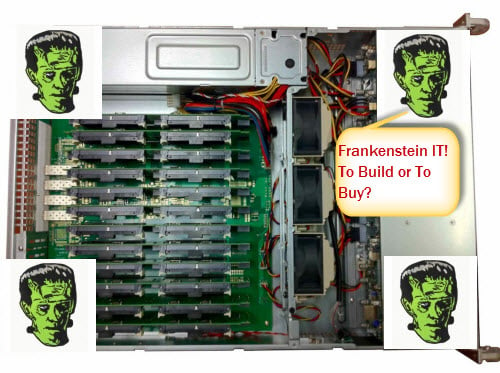 Speaking of monsters, have you ever watched the movie "Frankenstein" and been inspired to build something yourself?
The point being is that many technicians choose to build their own "Frankenstein" servers, as opposed to just buying one new.
After all, when the equipment life-cycle runs its course you have to upgrade anyway, otherwise you put your organization at risk. So how do you determine which route is best?
There have been many discussions going on in the hosting forums all across the net, from Spiceworks to Webhostingtalk, and the general consensus seems to favor both methods. However, a lot of decisions are driven by cost – not to mention service and support.
If you're an IT pro, then building a "Frankenstein" server to perform a specific task doesn't freak you out – so long as you are around to troubleshoot problems as they arise. The rest of us are just novices, and although you may feel the need to earn some stripes for your coat of pride, you might be better off purchasing a server brand new.
Stock Servers Vs. Custom Servers
Simply put, this is a question you'll have to answer carefully in order to prevent problems in the future. Let's have a look at the pros and cons of the Frankenstein Build:
Pros: That hodgepodge of parts you are going to call a server after all's said and done may offer you the following:
– The ability to use the very best hardware components where they are needed most. Things like: SATA Drives, motherboards, server chassis and dual power supplies.
– The ability to use less expensive desktop hardware for servers that don't see a lot of use, or have a simple job to do on the off hours. This option saves money!
– You can design a dedicated machine to run on the longest life-cycle by choosing premium parts, or hot-swappable parts that won't interfere with usability.
– However frustrating, you stand to experience fantastic performance gains and cost savings – while learning a lot in the process. A definite pro in my opinion, assuming your build is a successful one.
Cons: Just like the original Frankenstein, glitches are expected, so plan accordingly;
– You run the risk of running hardware that isn't compatible with each other.
– Not buying a stock server means forgoing any sort of factory technical support or implied warranty.
– Building a server from scratch will be more time consuming and possibly frustrating, depending on how you approach the project.
– If the server is put together with cheap or faulty parts, the amount of money saved could end up being spent on repairs.
– The classic "Time vs. Money" scenario. Are you up for building a "Frankenstein" server?
What would you do?
The notion of building something from the ground up appeals to a lot us, and for a number of reasons; satisfaction of knowing you built something and that it works; saving money where it counts; to increase your knowledge of servers. It's hard not to over-think it. On the one hand you can simply shell out some greenbacks for a server manufactured by a well-known brand and reap all the benefits, such as warranty and tech support. On the other hand, you can build a server from the ground up to suit the needs of your organization. Which is it then? Have you chosen one route over the other and regretted it? Was the Frankenstein build worth the time and energy spent? Leave a comment below.