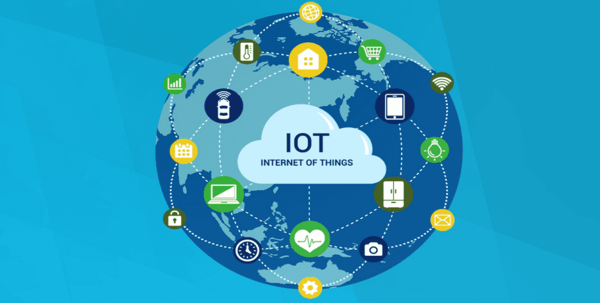 How Smart IoT Solutions are Digitally Transforming the Real-World
April 9, 2020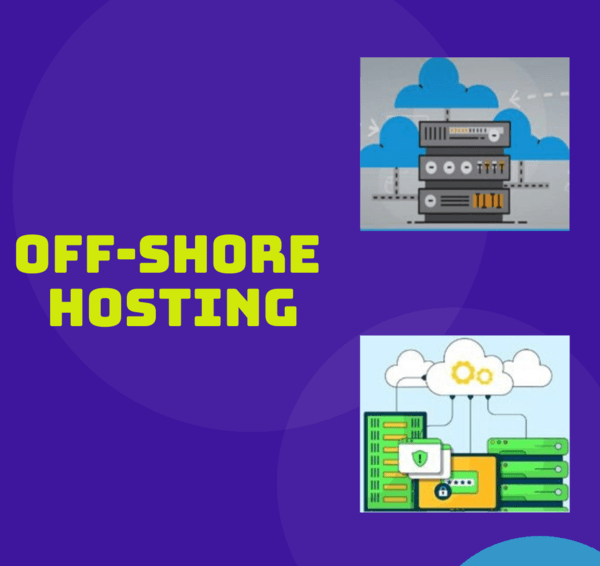 What Is Off-Shore Hosting?
April 15, 2020
Cloud is now a top priority for organizations. As noted by CIO, organizations are on track to increase their cloud investments this year, and the market is expected to reach $445 billion by 2022. 
It makes sense: Once an outlier, cloud solutions are now fundamental for day-to-day operations across industry verticals. From Industry 4.0 to expanding electronic health record (EHR) management to mobile banking and remote work collaboration, scalable and agile services depend on the cloud.
The disconnect? Skilled cloud professionals. According to the 2020 Challenges in Cloud Transformation report, 86 percent of IT leaders believe that IT talent shortages will slow down cloud projects this year, while 76 percent said they still underestimate the time and cost of cloud management. 
And with the skills gap still expanding, there's a critical need for companies to shore up corporate ranks with talented IT professionals. But is it worth pursuing certified experts and training talent in-house, or are companies better served by prioritizing passion over cloud qualifications?
The New Normal
Many companies have adopted a cloud-first approach to digital transformation as they look to boost performance, reduce complexity and ensure they have resource room to scale on-demand. Even historically reticent adopters — such as the Federal government — are now making the move.
As noted by the Office of Management and Budget (OMB), government agencies have transitioned to a "cloud smart" model that focuses on three pillars of cloud adoption: Security, procurement and workforce. This speaks to an interdisciplinary approach that focuses on end results — such as ROI and direct value to citizens — instead of IT adoption as an end unto itself.
Along with increased industry reach, cloud services are being recombined to enhance end results. Rather than deploying public, private and hybrid cloud services as discrete solutions with only peripheral interactions, Tech Central points to the rapid rise of multi-cloud environments that leverage elements of each type to deliver purpose-built solutions on demand.
This is the new normal: Clouds as the foundation of industry and government IT environments that deliver across both function and form.
An Upskill Slope
Effectively managing this new normal environment is now critical for companies to recognize cloud value and meet evolving consumer expectations. But as noted by Forbes, recruiting the right talent is difficult for two reasons: The growing IT skills gap and the notion that for trained IT pros, positions outside the technology sector itself aren't great for long-term career success.
One way to bridge the gap is through employee upskilling — in-situ training or education to help technology teams better meet emerging IT needs. This is often combined with what IBM calls "New Collar" hiring, which focuses on searching for tech staff that has a demonstrated passion for the field and commitment to ongoing education rather than specific qualifications.
While this approach offers short-term value as companies contend with a host of new cloud solutions and services, it's an uphill battle. Evolving ecosystems often outpace the abilities of even the most skilled generalists — in-depth cloud security skills, SLA management mandates, and data analysis abilities require a level of expertise that upskilling simply can't provide.
The Case for Certification
New Collar hiring trends do highlight one critical market shift: There simply aren't enough graduates of four-year college and university programs to meet market demand. Instead of traditional education programming, companies are now prioritizing IT certifications to help bridge the gap.
For example, entry-level qualifications such as CompTIA A+ or Network+ are often a top priority for recruiters looking to shore up IT teams and help drive digital transformation, while more cloud-specific tracks for environments such as Azure and AWS can help organizations better design and deploy new cloud solutions.
Beyond the in-house advantage, however, there's another advantage to staff certification: Trust. As noted by recent research from Deloitte, 83 percent of consumers are now aware of recent security breaches involving personal data. What's more, 59 percent say that a single data breach "would negatively impact their likelihood of buying brands from a consumer products company," while 51 percent are willing to forgive that breach if businesses quickly address and remediate the issue.
In other words, trust matters. If companies can clearly demonstrate that staff have the skills and certifications to secure personal data — and respond quickly in the event of a breach — they have a better chance of converting and retaining customers over the long term.
Potential Training Paths
With cloud deployments rapidly diversifying, it's critical for companies to prioritize qualifications that meet existing environmental demands. For example, if you're running an Azure-focused cloud stack to align with enterprise-scale Windows deployments, it's worth investing in certifications such as AZ-900 (Azure Fundamentals), AZ-203 (Azure Developer) or DP-100 (Azure Data Scientist) to help drive business value.
If your priority is managing Amazon Web Services (AWS) solutions, consider popular qualifications such as AWS Certified Solutions Architect or AWS Certified DevOps Engineer. 
It's also worth considering the value of network-focused cloud certifications. For example, many enterprises rely on Cisco networking hardware and protocols for their underlying cloud infrastructure. As a result, courses such as the CCNA Cloud certification can help equip IT professionals with the skills they need to build out cloud services efficiently and effectively under Cisco technology frameworks.
Delivering ROI
Cloud computing is here to stay. Enterprise investments are on the rise, provider services are diversifying, and consumer expectations are increasing. But delivering on the potential returns of cloud computing doesn't happen in isolation; substantive ROI demands training and certification to help companies both leverage new technologies and earn consumer trust.
The bottom line? Cloud certification matters to your workforce. As companies embrace the new normal of multi-cloud deployments and consumer-driven IT services, environment-specific qualifications are critical to both close the current skills gap and drive long-term success.