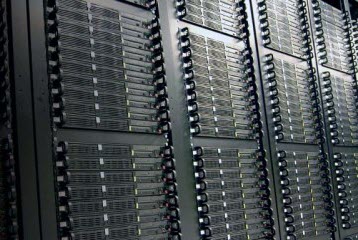 Comparing Dedicated Server Hosting with VPS and the Cloud
May 10, 2012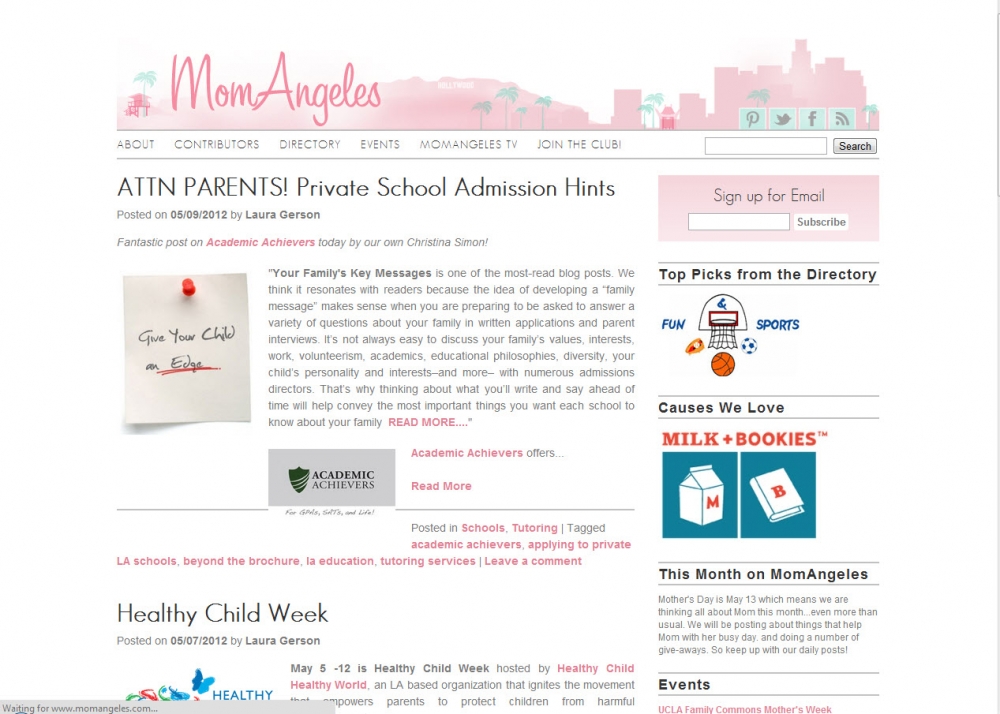 Happy Mother's Day: Giving Love to our LA Mommy Bloggers
May 11, 2012
What do you get when you have an open, unsecured Wi-Fi signal? A sluggish connection and a threatening letter from NBC about the illegal downloading of its hit TV show 30 Rock. That is what happens when your neighbors discover that your Wi-Fi is not secure. They connect to it through their laptops, degrading the connectivity of your cable Internet access, and download heaps of movies or TV shows that will inevitably be traced back to your IP. What can one do to prevent this?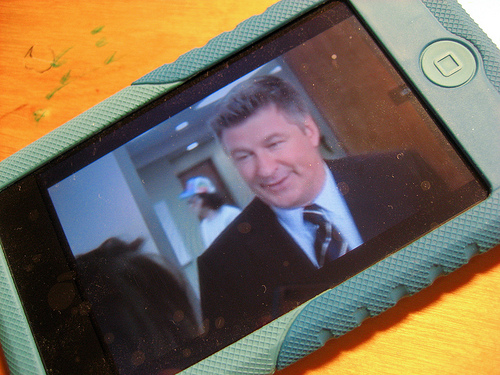 Metapapier
Securing your wireless router is boring. We want a fancier solution! Ahlstrom, a Finnish materials company, has developed just that. In conjunction with researchers from France's Grenoble Institute Polytechnique and the Centre Technique du Papier, Ahlstrom has developed a product known as Metapaper (or Metapapier in French) that blocks Wi-Fi signals. The Metapaper is affordable and can be used as wallpaper to line your house, making it a secure fortress that keeps the Wi-Fi signals broadcasting from your router from going over to your neighbors' home. Metapaper will not interfere with television, mobile phones, or even radio broadcasting signals but serves to block 2.45 – 5.5 GHz Wi-Fi signals.
For those that are worried about their Wi-Fi security and don't want to retrofit their whole house with Wi-Fi blocking wallpaper, here are some simple steps on securing your Wi-Fi router.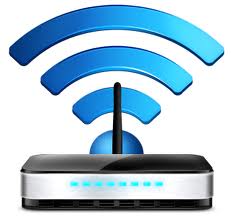 Connect to your wireless router through a networking cable and log on to your router's default IP address. If you do not know the IP address then consult the manual that came with the router. If you lost the manual or can't be bothered to find it, Google the brand name of your router + the phrase "default IP address". Many routers use the same default IP address which is very easy to find online. For Example, Netgear use the IP address 192.168.0.1 while Linksys is 192.168.1.1.
You should be taken to a login page for your router. If this is your first time here then use the default password states on your manual. Again, if you do not have your manual you can just Google it (starting to see the trend here?).
Once you're in you can then setup your Service Set Identifier (SSID). Each router will have a different interface so try to find something along the lines of "Setting up your SSID" or "SSID settings". Your SSID is the name for your wireless connection so if you type in Unsecure Wi-Fi as the name your neighbors will be able to see it when searching for a Wi-Fi connection.
Now it's time to secure your Wi-Fi connection with a good password. Navigate over to the wireless network's security and choose setup a WPA 2.0 security protocol. This will encrypt the data that is being sent over through Wi-Fi. As oppose to WEP, your packets will be encrypted which will prevent hackers from stealing them and using it to crack your password.
The last step is to create a strong security key or, in laymen terms, password. Make sure that it is not an actual word or that it is easily guessed. This will prevent brute force hackers from using software that basically enters the whole dictionary along with millions of combinations of numbers to guess their way into your Wi-Fi networks. A string of random numbers and letters will make sure this doesn't happen. WARNING! Make sure to write down the password and store it someplace safe. Don't want to make your Wi-Fi connection so secure that even you can't get into it.

With that you should be good to go. Your Wi-Fi is protected from those internet leeching neighbors of yours and you won't have to worry about surprise lawsuits from multi-million dollars media companies. Unless of course you do download copyrighted materials online, but only scumbag criminals do that right?