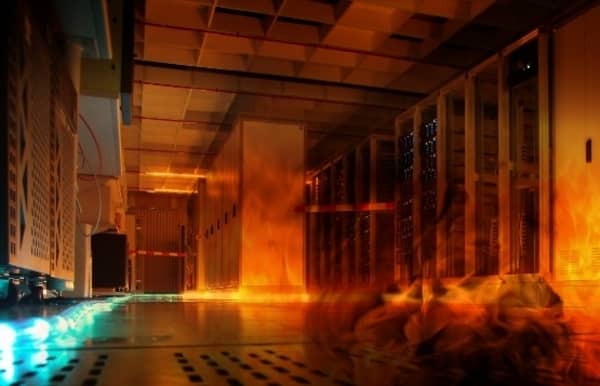 Different Data Center Fire Suppression Systems Explained
October 29, 2021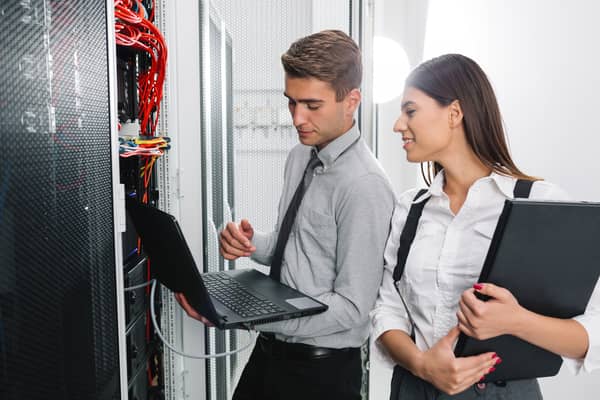 What Should You Know About Data Storage Management?
November 3, 2021
The latest evolution of one of the most used operating systems is being released to the public on October 5. The importance of a new operating system cannot be understated as more than 1.5 billion people use the Windows operating system. As technology connoisseurs anticipate their newest operating system—we will help break down some of the most important aspects of Windows 11 and what this could potentially mean for its users.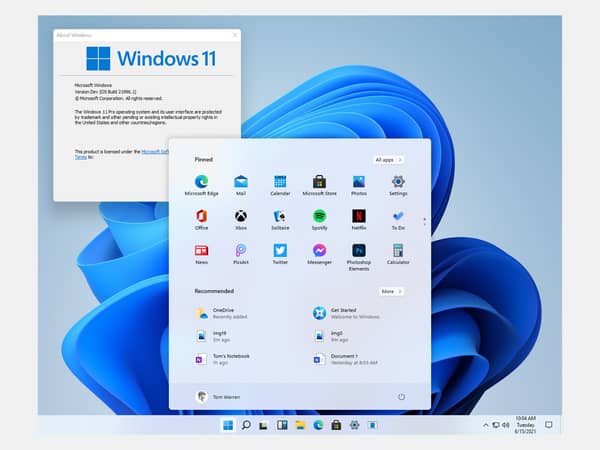 Microsoft Windows Gets a New Look
Users will notice that the newest version of the Windows Operating System looks fairly different than previous years. The classic-looking interface has taken obvious inspiration from the other major operating systems like iOS, Android, and Chrome OS. The taskbar is now centered, which might be hard to get used to for some purists out there. The corners are also more rounded. The new Start menu also feels similar to the Android application launcher.
Besides being centered, the Start menu has also been streamlined by removing the Live Tiles. These widget-Esque information tiles have been around since Windows 8 but now have a cleaner look to them. Users will be able to see their applications and documents easier than ever.
If you prefer the taskbar icons and start menu on the left like previous iterations, this can be switched back to the traditional left side of the screen. This part of the new operating system can be customized and finding the settings that work the best for you might take some time to learn.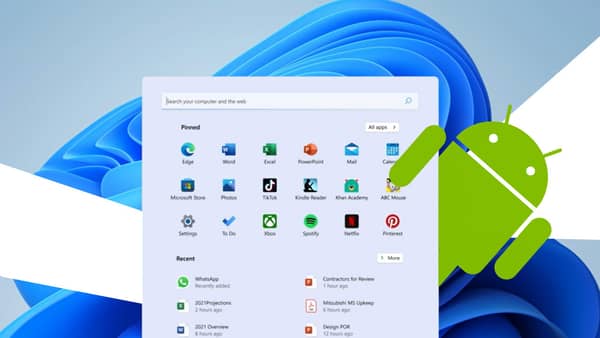 What Are the New Features of Windows 11?
There are several notable new features in Windows 11. The first one may or may not make that much of a difference to some, but Windows 11 has more of a Mac-like look and feel to it. The design of the new interface has a cleaner design with more rounded corners. As mentioned earlier, the Start menu and the Taskbar are both centered making the design visually similar to Apple's iOS.
Windows 11 will also be more user-friendly to those using Android applications. Android apps will soon be available to Windows 11. These applications will be available to download in the new Microsoft Store through the Amazon Appstore.
Widgets can now be accessed straight from the Windows Taskbar. The widgets can also be customized so you can see the ones you want to see. This can be very useful for those who use Widgets daily.
The global pandemic has changed the way many companies work together. Applications like Microsoft Teams were vital to the way remote workers communicated and stayed organized. Windows 11 has now integrated Microsoft Teams directly onto the new Taskbar. This can be opened easily and more conveniently. Microsoft Teams will also be accessible from other operating systems like Mac, iOS, and Android.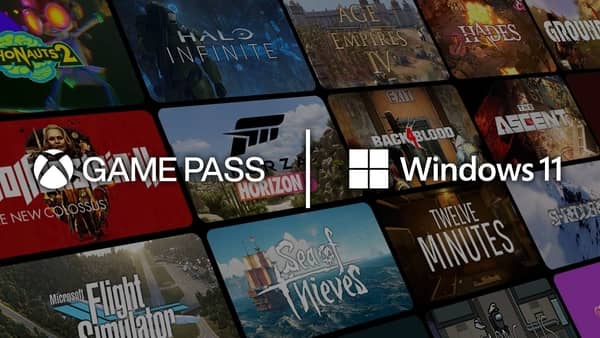 Gamers will appreciate the upgraded technology in Windows 11. Microsoft will incorporate some features from their Xbox consoles. These features include DirectStorage and Auto HDR. These features will improve the overall gaming of users using a Windows computer for gaming.
Another feature that can be found in Windows 11 is better virtual desktop usability. Windows 11 now allows users to have multiple virtual desktops that they can use different tasks. For example, users can use one desktop for personal usage, one virtual desktop for work, and another for gaming. This can be beneficial if you are using many different applications daily. Users can also change the wallpaper on the different virtual desktops which can help delineate their various work environments.
Windows 11 also allows for an easier transition between laptop and monitor. The usability, multitasking, and transitioning help users that use their laptops but also have a workstation at home. Snap Groups and Snap Layouts make switching tasks and work environments more convenient. Previous versions of Windows made the transition between a laptop and connecting to a monitor less finicky. Users can now plugin and unplug without losing where the windows were previously.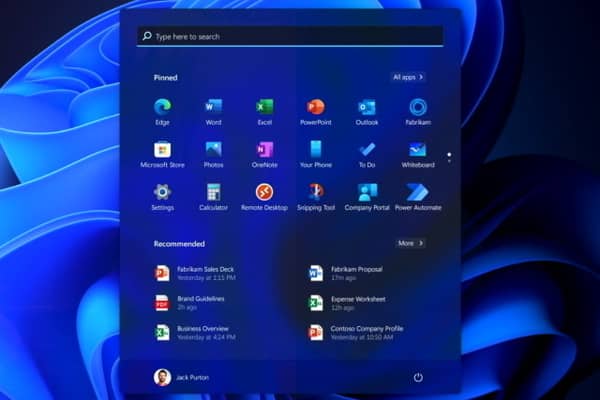 Strengths and Weaknesses of Windows 11
Although we are still in the early stages of a new operating system—there are some strengths and weaknesses of Windows 11. With the first impressions of the latest operating system out of the way, we can say that Windows 11 seems to be the most refined-looking version of Windows to date. Although some Windows users might prefer the look of previous iterations of the operating system, the inspiration was taken from Mac OS, iOS, Android, and Chrome OS seem to make Windows 11 the most refined-looking version to date.
Another strength of Windows 11 is its speed. Even with all of the new features and tweaks that will be done in the next coming months as with all new operating systems, Windows 11 is still as fast as Windows 10, and with all the additional features and benefits users will be pleased with its speed. Windows 11 could potentially be the best operating system for business and personal use.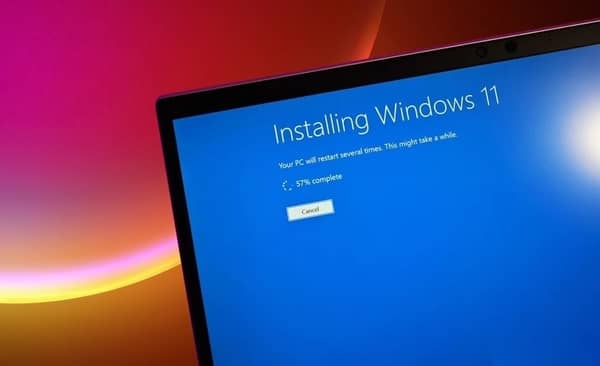 For users that are already using Windows 10, upgrading to Windows 11 is free. Microsoft is rewarding loyal customers and users for being users of their operating system over the years.
Another aspect of Windows 11 that is improved from Windows 10 is the stronger security features. We rely on digital communication for just about everything, and better security for your operating system will be beneficial for all users.
With all of the new features that are found in Windows 11 users will need some time to get used to the new system. This is especially true with the Taskbar and Start menu. The customization that Windows 11 allows for will take some getting used to for many users. Although the new operating system will be free for Windows 10 users. There are upgrade restrictions for older hardware. Some users may not be able to upgrade to the latest operating system if their hardware is too old. Lastly, for users to be able to set up their operating system at home—the Internet and a Microsoft account are essential.
Conclusion
Windows 11 is the latest and so far seems to be a substantial upgrade from the previous operating system. If you are currently using Windows 10 and your hardware isn't too old, upgrading to Windows 11 can be beneficial. It offers considerable upgrades and new features that can be advantageous for its users. There are vast improvements on many different levels including security. Microsoft launched Windows 11 on October 5.