Los Angeles, CA, September 11, 2012- Colocation America (www.colocationamerica.com), a leading provider of superior technology services, announces its newly awarded SSAE 16 certification from the American Institute of Certified Public Accountants. This designation, which is an acronym for Statements on Standards for Attestation Engagements, confirms that Colocation America meets or exceeds the requirements for controls and safeguards of hosted client data.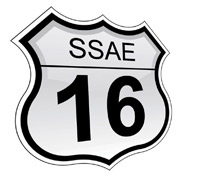 The award also enables Colocation America to conduct business internationally, since SSAE 16 is a necessary benchmark (as defined by the relevant governing authorities) for quality assurance and other compliance-related issues. Along with customized IT solutions, a variety of connectivity options and world-class technical support, Colocation America has the resources – and credibility – to achieve ideal results for clients worldwide.
"The SSAE 16 certification is a testament to the success of Colocation America, a brand dedicated to Access, Intelligence/Integration and Mobility (AIM): this principle defines our reputation and respect among a diverse array of clients. Backed multiple facilities and the infrastructure necessary to support our international clientele, Colocation America is the preferred standard for data support, hosting, security and IT services," says Albert Ahdoot, Director of Business Development for Colocation America.
About Colocation America:
Colocation America provides superior technology solutions for a diverse array of clients worldwide. With offices in Los Angeles, New York, New Jersey, San Francisco and Chicago, the company provides the connectivity and bandwidth necessary for substantial increases in web traffic. This infrastructure is essential for running multiple servers, backed by a team of IT professionals. For more information about Colocation America, please visit www.colocationamerica.com.