Starting a Calling Card Business
One of the most common business models in the VoIP industry is a calling card business. It's a simple but lucrative venture that many entrepreneurs have found success in. Whether you're a business with retail distribution channels, a hosting provider, or an entrepreneurs looking to get into the VoIP industry, starting a calling card business is a great way to gain additional revenue. In essence, a successful calling card business depends on marketing calling cards to a targeted audience according to their specific calling needs. The best way to do so is to target various market segments with customers needing calling cards and ask the question, "Why do they need calling cards in the first place, and why would they want my calling card?Establishing a system to provide quality service to customers is what separates a successful calling card business from an unsuccessful one. There are many companies out there that sell calling cards that are already available in a variety of local stores. Separating yourself from the herd by having a dedicated VoIP server that provides crystal clear phone calls at a competitive rate is the key. Customers who have used your service in the past will remember and recommend your service to others, which can give your new business the boost it needs to take a bigger piece of the calling card pie.
---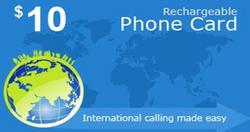 Why Start a Calling Card Business?
A preconceived notion most people have about starting a prepaid calling card business is that most people already have cell phones so calling cards would not be a good business model. The fact is that even people with cell phones buy calling cards. A calling card is a great way to make international phone calls as it is both inexpensive to buy and very convenient to use. Mobile phones have roaming charges tacked to their already expensive plans, while traditional phones use landlines that charge a higher rate. People with families overseas, people traveling abroad, small businesses that deal with international clients, and anyone else that makes long distance calls all want a calling card for cheap international calls.
---
Starting a Calling Card Business
To develop a business plan for the calling card business you must begin by identifying who your suppliers, hosting providers, targeted audience, and retail outlets will be. See how much it will cost for the first year and either save up enough, get a loan, or have an angel investor to cover the first year of the business. Make an advertisement plan with details on how to advertise to a specific market niche and how much to spend. Keep track of all the financial needs of the business to ensure that there is enough initial investment to cover business expense for the first year. Now that you have your plan setup here are the steps to creating your own calling card system.
Step 1 - Setting Up Calling Card Infrastructure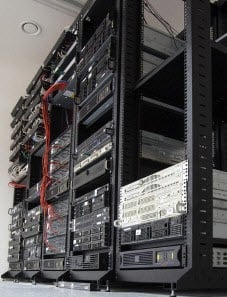 Calling cards require a dedicated server, also known as a switch server or VoIP gateway, to route the phone calls over an IP network to a public switched telephone network (PSTN) in order for a call to be completed. Having a server with the proper calling card software installed on it can accomplish just that. Make sure to pay attention to the server hardware to see if it can handle the volume of projected calls and that it is compatible with the VoIP calling card software. One switch server will be enough to handle up to 750 concurrent callers, while handling over 750 callers will require multiple servers. There are many different types of calling card software that bundle these services into an all-in-one solution; from the activation of calling cards to verifying PIN and DID numbers to IVR services for automated assistance for your calling card customers. Calling card software also allows the calling card provider to manage phone calls and account balances of customers. Colocation America has team up with a variety of VoIP software providers so that our customers can be assured that the servers will be compatible with the calling card software. Hosting a server is another big concern. Besides paying for VoIP software and a dedicated server, a calling card business needs the connectivity and power necessary to operate at full capacity. Colocation America offers colocation services for calling card servers and, if you want to save on capital investment of buying a server, leasing plans for dedicated servers hosted in our data center. You can even add on managed services where we install the VoIP software and setup the system for you so that you can just focus on running your calling card business.
Step 2 - Buying Bulk Minutes
Purchase airtime from wholesale VoIP providers and long-distance carriers for an international phone card business. Long-distance carriers often offer blocks of airtime which means several thousand minutes for each purchase. These minutes are then divided up into the calling cards and resold to customers. Buying the minutes in bulk and reselling them at a higher price will generate revenues for the business. There are many network carriers that provide this kind of service and will be happy to sell blocks of airtime for a reasonable price.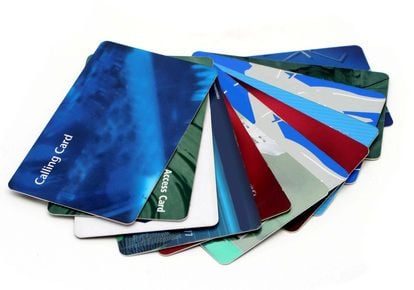 Make sure that you buy from several carriers to get maximum coverage for your calling card customers. Each long-distance carrier covers a specific regions and it is good to get multiple carriers for A- Z long distance coverage. Research is of utmost importance on this step. Try to find information about the services each carrier offers. You want to get a good balance of price, quality and reliability so that your customers don't complain about low quality calls or limitations.
Step 3 - Printing and Selling Calling Cards
Now that you have the calling card system and minutes setup, it is time to partner up with local retail stores and businesses to start selling those calling cards. Find a printer that has done business with other calling card companies before and ask for a sample. See how well the card looks, the quality of the card, and how durable the PIN number of the card is. Remember, you want customers to be able to use these cards for as long as their account stays open. Designing a recognizable and eye catching calling card that is durable will ensure they remain your customer. Once the cards are printed it is time to find a retail outlet that is willing to carry the calling card. Usually, a calling card business will partner with retail stores and local businesses so that the cards can be sold in various outlets. Don't forget online stores and e-resellers like eBay. Offering them a small fraction of the price of the card is a great incentive to getting the cards in stores and for owners to push your product. People do not buy cards directly from companies so it is ideal to get the cards to as many retail outlets as possible. For a free consultation and a customized VoIP solution for your business, please give us a call at 1-888-505-COLO or send us an e-mail to [email protected]. You can also check out our VoIP dedicated server hosting plans and VoIP colocation hosting plans.