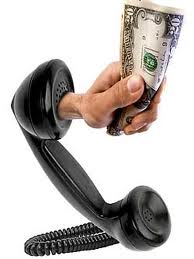 A
VoIP business owner
understands the importance of choosing the right
VoIP
billing software for their company. It is important to pick one that provides an easy to use GUI based interface displaying analytic data for clients' accounts. Choosing the optimal billing software can be difficult, especially when there are so many available options. It gets even more complicated when developing billing options for additional features such as call forwarding and callback. Luckily, there is a great selection of VoIP billing software that can satisfy every type of VoIP business need. Colocation America offers a variety of VoIP billing software that can be installed on any VoIP dedicated server.
Which VoIP Billing Software is Right for my Company?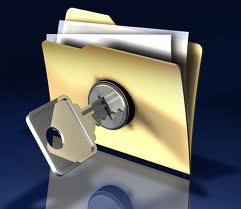 There are two ways to obtain VoIP billing software. A bundled billing system is a software that is pre-integrated with the package from your
hosted VoIP softswitch
or hosted
PBX provider
. The billing portion is usually sold as an additional module to the software and powered on the same dedicated server. The alternative to a bundled billing system is a stand-alone VoIP billing software, produced by a third party development company. There are pros and cons for both bundled and stand-alone billing systems, and choosing the correct one is important as it a VoIP billing system will handle the details of all of your client's account information. From the minutes they have left on their calling card to the ease of use for a customer to add-on additional features to their VoIP hosting plan.
How do Bundled and Stand-Alone Billing Software Compare?
Cost:
Bundled billing systems are usually cheaper and more cost-effective since dedicated servers will be using softswitch or
calling card software
already. Choosing to bundle in a VoIP billing service as an add-on rather than an independent component is the cheaper option. Stand-alone billing software costs an additional licensing fee paid to the third party developer, separate from the switch costs. Although fees will vary depending on which software you choose, it will still end up being more expensive than a bundled billing system. If you are trying to save money, go with a bundled billing system.
Customization:
This is the category in which stand-alone billing software really shines over a bundled billing system. Because each new switch or PBX requires a new customization, stand-alone billing software is programmed with compatibility in mind. Bundled billing systems offer very little customization, because they only have to deal with the switch that it was purchased with. If you want flexibility, choose a stand-alone software.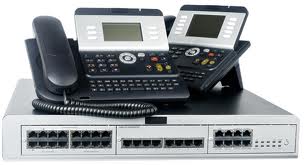 Performance:
Because the billing system is installed on the same server as the switch, bundled billing systems will often have weaker performance because of shared resources. This is especially troublesome if you have a large customer base. Stand-alone billing software provides a more reliable and stronger performance option. Having it installed on another dedicated server will increase the price for the extra hosting space but you will have the dedicated resources for the VoIP billing platform. If you are a large VoIP service provider with many corporate clients, then having the dedicated resources for your VoIP billing software is crucial to maintaining your VoIP systems, especially during peak hours of communications when a
VoIP server
will be tied up routing calls in and out of the country.
Maintenance:
The problem with maintaining a bundled billing system is that if you want to make edits to your billing system, you may have to take down the entire switch because it is on the same
server
. This is not the case with stand-alone billing software, which can be placed on a completely independent dedicated server from the switch server. Since the VoIP billing is on its own dedicated server, when maintenance is required the server can simply be updated without turning off the switch server and disrupting the VoIP services of your clients.
Overall:
If you are looking for high flexibility, more scalability, and stronger performance, the stand-alone billing software is the better option. It will be able to provide your company with more features and availability, along with the ability to perform server updates without having to turn off your switch server. It is great for startups that need the extra savings to hit their targeted profit margins. A bundled billing system can also be a great benefit for enterprise level VoIP providers too. Since the billing system was developed by the same company as the softswitch and calling card software it has less compatibility issues. For a free consultation and a customized VoIP solution for your business, please give us a call at 1-888-505-COLO or send us an e-mail to
[email protected]
. You can also check out our VoIP dedicated server hosting plans and VoIP colocation hosting plans.