Windows Dedicated Servers
Choose below between Single Processors or Dual Processors

E3-1220 v1
---
OUR BASE MODEL
3.10 GHz BASE
4 CORES
4 THREADS
16GB RAM
512GB SSD

E3-1270 v6
---
OUR BASE MODEL
3.80 GHz BASE
4 CORES
8 THREADS
32GB RAM
2 x 512GB SSD

E5-1650 v3
---
OUR BASE MODEL
3.50 GHz BASE
6 CORES
12 THREADS
32GB RAM
2 x 512GB SSD

Silver 4110
---
OUR BASE MODEL
2.10 GHz BASE
8 CORES
16 THREADS
64GB RAM
2 x 512GB SSD

E5-2640 v4
---
OUR BASE MODEL
2.40 GHz BASE
10 CORES
20 THREADS
64GB RAM
1TB SSD

Silver 4214
---
OUR BASE MODEL
2.20 GHz BASE
12 CORES
24 THREADS
128GB RAM
2 x 1TB SSD
IS MONEY PRIORITY #1?
WE HAVE PRE-BUILT DEALS PERFECT FOR EVERY BUSINESS NEED.
OUR SERVER PLAN FEATURES:
Colocation America offers tailored dedicated server specials that will help you reduce upfront costs while providing you with the room to comfortably expand and grow your business. All of our servers are hosted in one of our carrier-neutral Los Angeles data centers, with unparalleled connectivity speeds and high-level security systems in place, including DDoS Protection. Colocation America strives to understand your purpose for a server and ensure our clients stay online and profitable 100% of the time.

Every Dedicated Server plan comes with the following features:

Zero Upfront Costs to Get You Going

Stay Connected at All Times

Expert 24/7 IT Support Team

Bandwidth Carriers Connected to 200+

SSAE 16 Audited & DDoS Protected

22 Data Centers in 8 Major Locations
What Are the Dedicated Windows Hosting Requirements?
Below are the minimum
system requirements to install Windows Server 2012
:
Processor – 1.4 GHz 64-bit processor
RAM – 512 MB
Disk Space – 32 GB
Other – Gigabit Ethernet adapter
---
What Is New in Windows Server 2012?
If you've been using Windows 8 on your personal computer, then you're going to be familiar with Windows Server 2012. If you're still using a previous version of Windows, or Windows Server 2008 then there's going to be a bit of a learning curve, but it's rather intuitive. Instead of comparing
Windows Server 2012
to Windows 8, let's compare it to Windows Client OS since, if you're on this page, you're most likely familiar with that already.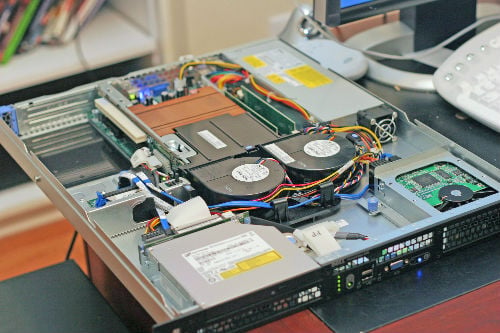 Additionally the OS is the same whether you purchase Windows Server 2012 Standard or Windows Server 2012 Datacenter. The only difference between the two is whether you only need to run up to two virtual machines (standard) or you need unlimited virtual machines (Datacenter). Since the OS is the same, all the details below will fit into both the Windows Server 2012 Standard and Datacenter versions (i.e. there's no Enterprise edition to mess everyone up like in the 2008 editions).
---
Windows Dedicated Hosting Licensing
Windows dedicated server hosting licensing has moved to a processor model.
Microsoft's logic behind this is as follows
:
"Having a single-licensing model will make it easier for you to buy the right product for your needs and to compare the cost of alternatives (such as individual products, the CIS SKU outside of ECI, ECI and so on). Additionally, the new licensing model provides a single, familiar, and easy-to-track metric for all infrastructure products further reducing management overhead."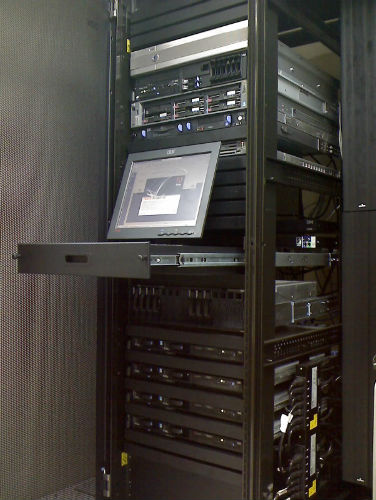 For Windows Server 2016 Standard, if you have a two-processor server and you want to run on a total of 4 VMs, you simply purchase two Standard edition licenses and assign them to your server. For example:
| | |
| --- | --- |
| Number of Standard Edition Licenses on a Single Server | Total Number of Virtual Machines |
| 1 | 2 |
| 2 | 4 |
| 3 | 6 |
| 4 | 8 |
With one Windows Server 2016 Datacenter license, however, you can run an unlimited number of virtual machines with that one license.