The release of the Windows 2008 Server revealed a more refined and stable operating system for dedicated server hosting. Windows 2008 server hosting comes in both 32 bit and 64 bit version and utilizes an evolved version of the Active Directory infrastructure. This means more management of server files and control over how a server operates.
A Windows operating system is the ideal choice for companies looking for superior communication and security for its server network. A Windows 2008 Dedicated Server provides outstanding compatibility and support a sharing system that allows for full network server integration. Compared to a Windows 2003 Dedicated Server, a Windows 2008 Dedicated Server has more scalability, reliability, manageability, performance, and security.
The Windows 2008 Dedicated Server Boasts a New Server Manager
The Server Manager enables a user to control various roles and features of the operating system. It also guides the user by giving links to relevant information, troubleshooting problems, and access to useful tools. The User Interface (UI) of the new Server Manager makes it easier to set up the server and configure many of the operating systems features such as:
Active Dierctory Domain Services:

Application Server
DHCP Server
DNS Server
 File Services
Terminal Services
Web Server
Improved Network Protection
As a leading colocation provider
, Colocation America knows how important the security of a dedicated server is for any businesses.
Windows 2008 Server Hosting
 comes with the new Network Access Protection (NAP) feature that allows for security policies to be set up for a network. These security policies are used when a client system tries to connect to the network. If they meet the requirements of the security policies then they are allowed through. If they don't then they are put in a quarantined part of the network until someone gives the okay to allow them back into the network. Windows Server 2008 also ships with a bidirectional firewall that is enabled by default. The new firewall works seamlessly in the background to protect the system from any virtual threats. It automatically configures itself according to the setting made in the Server Manager. When a user enable or disable roles and features in the Server Manager the Windows firewall will automatically update its settings to make sure that only the required ports are open.
Every Los Angeles Dedicated Server plan comes with the following features:

Zero Upfront Costs to Get You Going

Stay Connected at All Times

Expert 24/7 IT Support Team

Bandwidth Carriers Connected to 200+

SSAE 16 Audited & DDoS Protected

22 Data Centers in 8 Major Locations
THE PERFECT PLAN FOR YOUR BUSINESS
---
Los Angeles Dedicated Server prices starting at: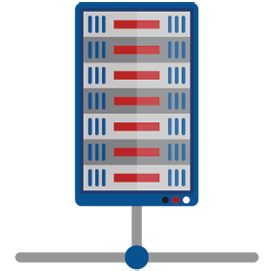 SINGLE PROCESSOR
---
Our single processor server selection offer the perfect blend of cost, speed, and power.
32GB+ RAM
512GB SSD+ STORAGE
15TB+ BANDWIDTH
Your Server CUSTOMIZED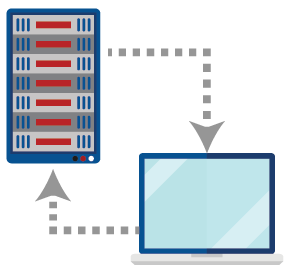 DUAL PROCESSOR
---
For the multi-tasker, our dual processor dedicated server packages can handle any task.
32GB+ RAM
512GB SSD+ STORAGE
30TB+ BANDWIDTH
Your Server CUSTOMIZED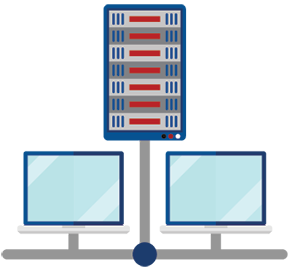 ALL SERVERS
---
Custom configure a server or choose one of our pre-built options for a bit of savings.
EVERY SERVER GigE Uplink
EVERY SERVER Intel Core
EVERY SERVER SSD or SATA
EVERY SERVER Your Way
IS MONEY PRIORITY #1?
WE HAVE PRE-BUILT DEALS PERFECT FOR EVERY BUSINESS NEED.
BUILD YOUR OWN SOLUTION
---
Step 1 – Pick Your Operating System:
WINDOWS SERVERS
Comprised of the most powerful Microsoft operating systems available, our dedicated Windows server provide robust, highly reliable platforms for anyone looking to run Windows OS.


LINUX SERVERS
Enjoy the flexibility & customization with a Linux operating system on your server. From Open Source Software to commercial classics like Red Hat, our servers are optimial for any Linux OS.


CHAT WITH ONE OF OUR EXPERTS
HELP CHOOSE THE RIGHT SOLUTION FOR YOUR BUSINESS