Electronic data is the lifeblood of any business, especially organizations that run their business over the internet. Having an efficient
data storage
and management solution is vital for keeping your business alive.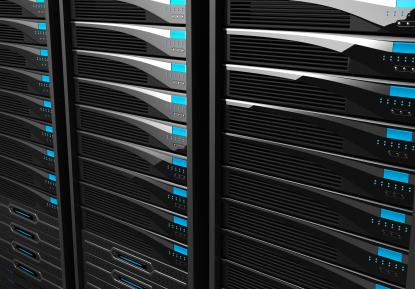 Leveraging some of
the world's most renowned colocation hosting facilities
, Colocation America provides its customers with the superior infrastructure, scalability and management expertise needed to ensure the highest level of protection for their data. Our dedicated staff of professionals is committed to delivering the most comprehensive data storage and management services geared to meet the requirements of your company.
Data Backup and Security Features
Colocation America offers secure and reliable automated backup and recovery services to companies that rely on mission-critical data. Our state of the art system assures customers highly reliable backup solutions, ensuring that vital information will be recovered at the time of loss or corruption. By using top of the line hardware, global leading bandwidth carriers and impeccable colocation hosting facilities,
Colocation America provides high availability backup and recovery solutions
over the internet or virtual private networks, sparing you of the insufficiencies associated with traditional methods such as tape backup and on-site storage.
Power and Cooling
Power and cooling capacity are the two biggest challenges involving interconnection facility operators. Typically, it was by no means a challenge for
interconnection facilities such as MMR's (Meet Me Room's)
, routers and switches. They have historically been very efficient users of power and have tended to run fairly cool for the proportions of the machines. However, the spending and reimbursement accruing to tenants of a high density of the
colocation
facilities are a catchy lure for
blade servers
and networks with an elevated power device. Networks that have advanced power and cooling densities are attractive tenants, but great caution must be taken to make sure that the footprints are not of a power thirsty device through the exhausting power and cooling resources.
Your Business Assets are in Good Hands
Over the past decade, data storage has evolved into a highly complex undertaking that requires the highest level of expertise and enterprise-class storage technology. Realizing this, we help our customers eliminate these complexities by incorporating the best breed of
data storage
and management technologies designed to satisfy today's extremely demanding business requirements. When putting your IT assets in the hands of Colocation America, your organization will have the ability to scale its storage infrastructure without being concerned about implementing the latest security mechanisms or managing tedious capacity planning.