COLOCATION SPACE
---
Colocation America offers scalable, reliable, and affordable Colocation Plans in major connectivity hubs around the U.S
---
All Plans Include:
---
Network Uplink: 1 GigE Port
Bandwidth Allocation: 20Mb/s Dedicated
Free Setup: Yes
24/7 Support: Yes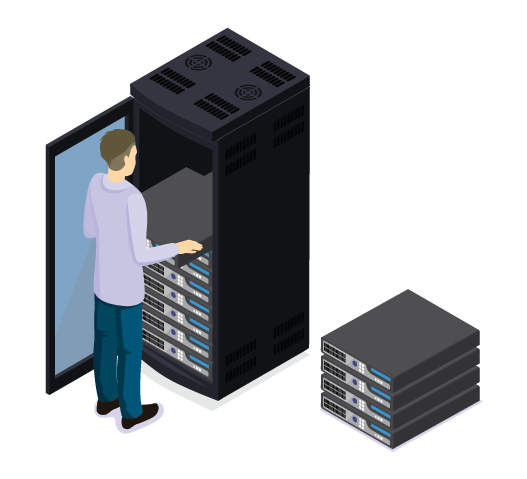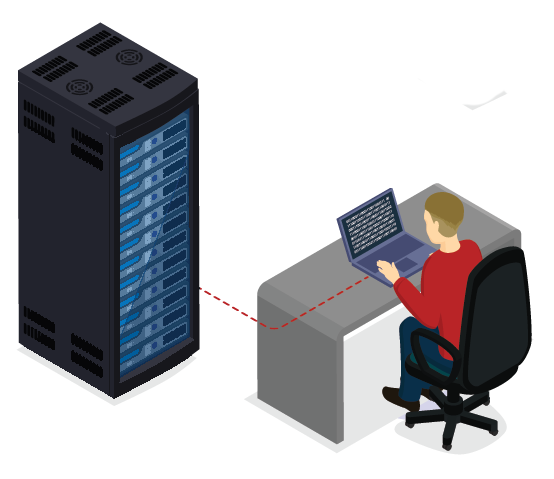 DEDICATED SERVERS
---
With 100% Network Uptime in our LA data center, Colocation America ensures clients stay online and profitable when choosing a Dedicated Server Plan.
---
Every Plan Includes:
---
Network Uplink: 1 GigE Port
Bandwidth Allocation: 15TB+
Free OS Setup: Yes
24/7 Support: Yes
CLOUD HOSTING
---
Let Colocation America connect you to the cloud with Hybrid Cloud solutions that will drive your customer base, grow your business, and keep you online 24/7.
---
Every Plan Includes:
---
Network Uplink: 1 GigE Port & Up
Connectivity to Cloud: Any Provider
Free Consultation: Yes
24/7 Support: Yes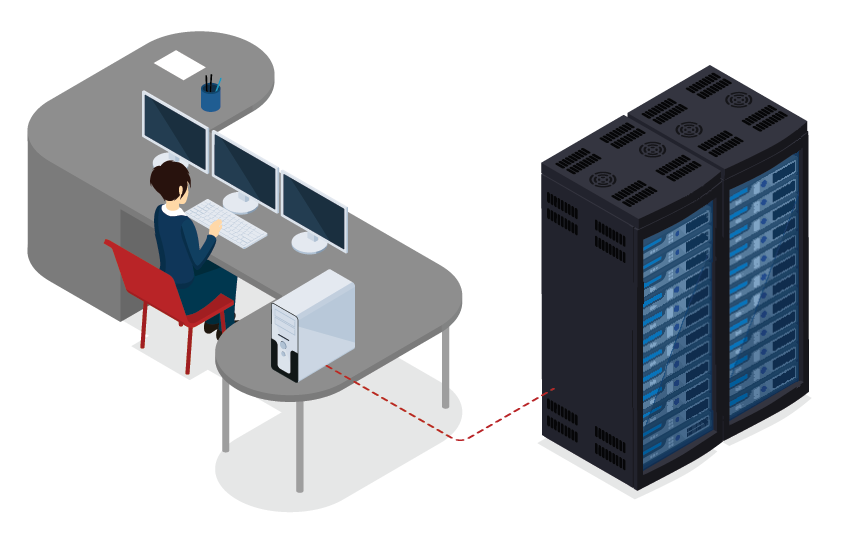 Colocation America gave us a robust dedicated IaaS platform to host Navy Linux. Colocation America gives us freedom of mind, finances, and time.

With a range of scalable hosting solutions, top-notch datacenters across the US, and a dedicated team of tech enthusiasts focused on education, it's easy to see how Colocation America is so successful in helping clients compete in the modern online marketplace.

"Launching a dedicated server is not a straight-forward process and requires some help from the provider. Hosting a website, features like extra security, performance increase, and domain privacy can make or break the experience. And with dedicated servers, you pay quite a lot, so you expect top-level features. Luckily, this provider doesn't skim you on the most important features. We looked at pricing, performance, support, and features And I have to be frank, I loved what I saw - it delivers professional and stable dedicated server hosting at a fair price."

"Colocation America has delivered some of the hosting space's highest uptime guarantees, security, and web scalability for nearly two decades. The company's 22 US-based datacenters ensure the mission-critical applications of modern organizations are always available, and our team loved witnessing the robust corporate social responsibility initiative, which aims to educate future technology professionals. Without question, Colocation America has earned its reputation as an industry leader."

Colocation America is an innovative and respected provider of the expertise we value and need. Along with their many awards and certifications, which include PCI Compliant services, Colocation America strengthens our goals as a technology brand with an international presence. We welcome the opportunity to collaborate further with this distinguished team of professionals.

The team at Colocation America has been excellent and extremely helpful with getting what we need. Their customer service is also great and so far we haven't had a single issue. I would highly recommend them to anyone who's in need of colocation space.

Reliable performance and security, dependable service. Excellent.

LOVE Colocation America and the team!

Colocation America has made it possible for JLTV to grow its digital operations with cost-effective implementation and tools and quick and effective support resources. Their services are simple to integrate and have been more than powerful enough to sustain our ever-expanding workflow. I highly recommend adopting Colocation America's services into your plans.

As a provider of hosted predictive dialing and call center services, it was critical for us to work with a facility that understands VOIP technology and the importance of 100 percent uptime. Our customers demand the best voice quality and 24-7 access to their equipment. With Colocation America as our partner, we are able to focus our effort on development instead of supporting infrastructure issues. We feel extremely lucky to work with Albert and the entire Colocation America team.
OUR TEAM IS STANDING BY
Tell us what you need and we will handle the rest. Whether you're looking for a single server or a fully redundant multi-server IT infrastructure, Colocation America has you covered from the ground up!