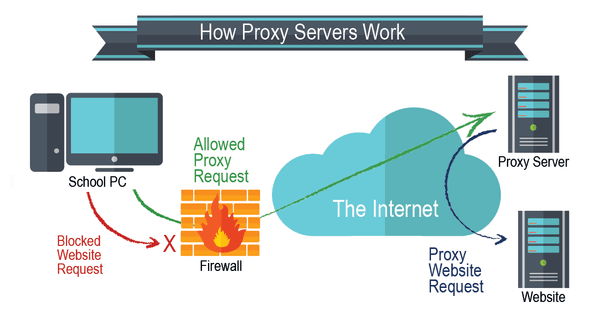 What Is a Proxy Server?
August 28, 2019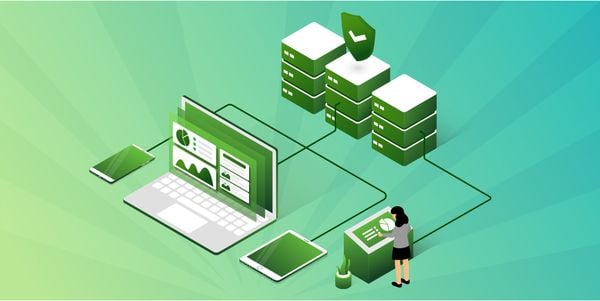 The Ultimate Guide to Data Center Proxy Networks
September 3, 2019
Since it has become very easy for internet users with malicious intent to access accounts of innocent bystanders, two-factor authentication has now been adopted as the industry standard for most online accounts. Two-factor authentication allows users to prove their identity in two different ways when they log in.
Two-factor authentication is quite a simple concept to understand. Once that has been explained, we will take you through apple two-factor authentication, Gmail two factor authentication, two-factor authentication for Google, and how to turn off two-factor authentication in case you do not want the extra security.
What Is Two Factor Authentication?
Two-factor authentication (also known as multi-factor authentication) is a process by which once a user logs into his or her account, he or she needs to enter a passcode which is sent to their email or phone. In the digital age, it is not a long-shot to think that your account might be under threat, and this method can essentially prevent hackers from gaining access to your files.

Nowadays, many of your online accounts have funds associated with them. Not only can two-factor authentication protect your PayPal account, but it can also be used to protect your Apple or Google account since you might have funds in your wallet for iTunes or the Play Store.

Different services have different methods of two-factor verification. Let's go ahead and take a look at some of them.
Apple Two Factor Authentication
For those who are a part of the Apple Ecosystem, their Apple ID is one of the most sacred things to them. Your Apple ID is used to access all the services provided by Apple such as iTunes, the Appstore, and the iCloud.

For your Apple ID, you can set up different trusted devices that you use. On these devices, you will not need to provide any authentication apart from your password. Your trusted devices also act as the base devices when you are using the two-factor authentication.

Whenever you log in to your Apple ID on a new device, a six-digit code is sent to all of your trusted devices. This code is temporary and changes on each new login. Once the system is displayed, you can input this code into your new device and start using your Apple ID.

In case you do not use many Apple Devices, you can use your phone and authenticate the device via text message or a phone call. Remember that you need to have at least one phone number registered as 'trusted' if you want to be able to use Apple two factor authentication.
How to Turn off Two Factor Authentication for Apple
Unfortunately, you cannot turn off two-factor authentication once you start using it. However, you can un-enroll for 2 weeks if you update your account through the enrollment confirmation email. Apple has a very comprehensive guide for all two-factor authentication-related questions you may have.
Gmail Two Factor Authentication
You also have Two Factor authentication for Google (they call it the 2-step Verification). Since Google does not operate exclusively within its own ecosystem, the only way to use two-factor authentication on Google is through your phone.

The process is almost the same as it is on your Apple ID. When you log in to your Google account on a brand new device, a code will be sent to your phone via text message. Google also allows you to authenticate a new device using a phone call. Since you do not have specific Google devices, you can download the Google app on your phone and use it to authenticate your new device as a last resort.
How to Turn off Google Two-Step Verification
With Google, it is possible to turn off two-factor authentication completely. To do that, you need to open your Google account and head over to the 'Sign-in & Security' Section. After that, click on 2-Step Verification.

Once you are there, you need to select the option that turns off the process above. When you do that, there will be a pop-up which will ask you to confirm if you want to turn off 2-Step Verification or not. Confirm your intention and process will be complete.

In case you are looking for more information when it comes to two-factor authentication for Google, take a look at their support page.
How to Set up Two Factor Authentication for Your Business or Website
Two-factor authentication is not just for giant conglomerates. If you have a website or a small business which requires users to register, two-factor authentication can be a great way to protect their accounts. This way, you will also be able to reduce the number of support tickets you get in regards to account security.

You may be thinking that setting up two-factor authentication for your website will be a long and complicated process, but there are certain organizations whose primary purpose is to help you with security issues for your business. These organizations are not only cost-effective, but they also reduce the hassle on your end, helping you focus on more important decisions while they tighten your back-end security.

If your website contains sensitive data about its users, then having two-factor authentication is a must. Two-factor authentication can help users feel secure when opening an account on any business. Both Google and Apple have had enjoyed positive feedback after implementing this system, and most other organizations have followed suit and now use two-factor authentication.
Featured Image Credit: NextAdvisor.com