Security managers have a delicate job to keep safety measures to the maximum without jeopardizing the primary workflow of their clients. But as the number of threats is constantly increasing, ranging from terrorist threats to cyber attacks, the task is getting more difficult every day.
For this reason, it's not surprising to see that the global security services industry is worth a staggering $116 billion. At the same time, the employment of security staff in the United States is expected to grow by 5% through 2024, with up to 1.15 million security guards employed.


What does it all mean from the perspective of a security director? How can a safety manager respond to the rising challenges of his profession? There are so many questions to answer and each one requires a studious analysis and thorough explanation.
In this post, we will present you top five concerns of security directors and managers. These are the most important security issues of our era, so keep reading to learn more about it.
A Versatile Role of a Security Officer
The first issue security directors have to deal with is the changing role of their officers. Most of these jobs are versatile and encompass a wide range of duties, some of which are in no way related to safety.
For instance, a lot of companies, buildings, and hotels consider security agents to be customer service officers, too. They often act as receptionists, personal assistants, concierges, doormen, etc. In such circumstances, security directors have to take care of two things:
Ensure the highest level of security service despite the growing demands. Although security officers need to be all-around players and help out with other activities, the main objective is still to maintain the client's safety.
Ensure the highest level of professionalism in other areas of business. In other words, they have to teach security officers the basics of interpersonal communication and other soft skills needed to successfully fulfill the concierge-related duties.
Education and Training
Although a lot of security guards perform routine jobs, it doesn't mean they don't need education and training. On the contrary, security guard training is by far the most important pre-employment activity security managers have to take care of.
First of all, security officers must learn the state-specific laws to avoid legal issues. That way, managers know that no one will violate a suspect's civil rights. Secondly, you need to teach employees when and how to use physical force. Other skills and education include:
Firearms training

: Not all clients demand armed security officers, but most of them do. You need to acquire the necessary firearm permits and teach your staff how to use the weapon in case of emergency.

First aid

: All employees must go through first aid training. That way, they can immediately help injured people or assist medical teams if necessary.

Teamwork: Coordination is critical to the success of security organizations, particularly if you have to manage large teams.
Video Monitoring
Video monitoring is by no means a new technology in the field of security. You can find cameras everywhere, from residential buildings and private homes to companies and warehouses. What is changing, however, is the fact that many security agencies are reducing the workforce because they believe video surveillance is enough to keep the premises safe.
While it is true that thieves don't like security cameras, that doesn't stop them from committing crimes. For this reason, you should think of video monitoring as the valuable security supplement rather than the primary safety feature. Therefore, you should not remove security officers or reduce their number to the bare minimum.
Cameras can provide you with solid evidence against criminals, but they can do nothing in terms of prevention. This is why you need security officers, so don't give up on them just because it reduces operational costs.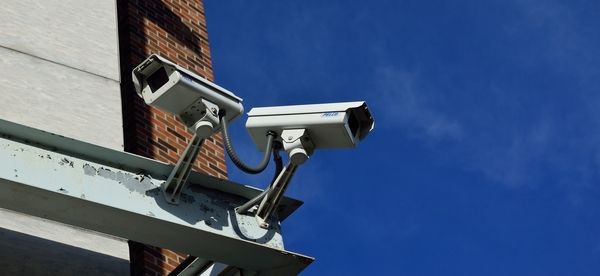 Embrace New Technologies
New technologies have influenced all aspect of life and business in the last couple of decades, and security is not an exception here. You can take advantage of IT devices and gadgets to improve your service, making sure that all teams function flawlessly in any given moment.
Mobile phones are cheap and easy to use, so it's the best technology to help you improve communication among security officers. Besides that, smartphones enable location tracking, which means you can follow agents in real-time.
But that's not all as you can utilize scanners, drones, metal detectors, agile project management tools, and many other types of gear. Price is the only real issue in this field because some of these devices can cost a lot. However, the basic equipment (mobile phones in particular) is highly accessible and relatively cheap already.
Workflow Optimization
The job of a security director is to keep the client and his possessions safe around the clock. While this is the crucial part of the business, another important goal is to optimize workflow in a way that makes your team close to invisible. What does it mean?
It means you have to take care of security issues without disturbing the regular on-site processes. For instance, you must try to reduce wait times at security checkpoints to ensure comfortable user experience without jeopardizing visitors' safety. The goal is to maximize efficiency, avoiding unnecessary confusion, discomfort, and time-waste.
If you can reach this level of efficiency, you will make everyone happy – your clients, their guests and associates, and your own team. The last but certainly not the least important reason to improve efficiency is personal: creating a good team of security officers, you will strengthen the professional authority and become a renowned security manager.
Conclusion
Being a security manager in the ever-changing world is not easy. There are all sorts of possible threats – from individual outbursts to cyber attacks – so you have to be prepared to react quickly and prevent the bigger damage as soon as possible.
This article described the five most important concerns of security directors and managers in the 21st century. All these issues are extremely important if you want to ensure a regular workflow in your company, so make sure to analyze each topic and act accordingly – it will make your workplace safer.