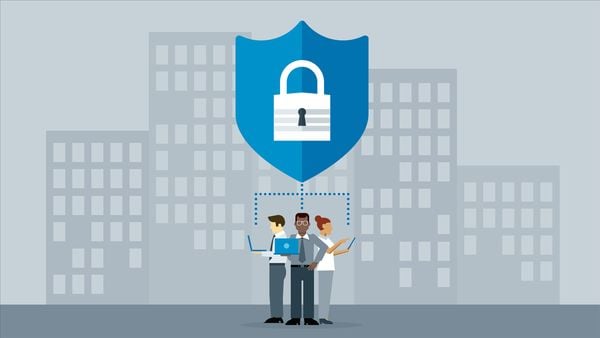 7 Biggest Mistakes Companies Make with Data & Information Security
March 28, 2019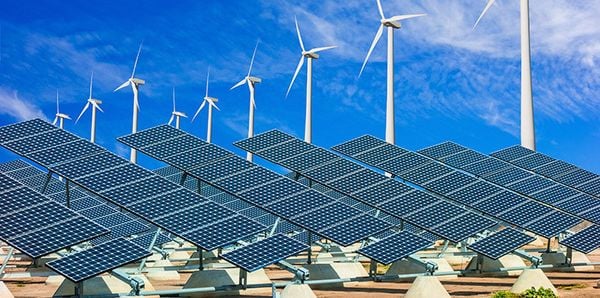 Can Solar Be Used to Power a Data Center?
April 2, 2019
Whether you know it or not, data runs the world. In 2019, around 2.5 billion use a smartphone, and 4.4 billion people were active Internet users. This number continues to grow, and we have no reason to believe this will change. Everything that you are doing on the Internet is data. How can you be confident your online site can handle the enormous amounts of data and traffic? Colocation America can help make sure your site can handle the traffic.
Colocation America services include dedicated servers perfect for websites, colocation services, and other enterprise-related solutions. The benefits of using Colocation America are noticed by all of our current clients. By using our services, you will be guaranteed comprehensive security, rapid responsiveness, and undeniable reliability.
Our data centers are widely distributed in eight major cities in the United States including Los Angeles, San Francisco, New York, New Jersey, Boston, Philadelphia, Chicago, Miami, and Connecticut. Because our data centers are broadly spread in the major metropolitan areas, we should be in closer proximity to your business as well.
Dedicated Servers by Colocation America
If a business wants to thrive in our current world, it needs to not only have a functional website but one that stands out from the crowd and characterizes what you do. One of the most important aspects to ensure your website is successful is speed. Investing in a dedicated server can be the difference between a successful business and one that doesn't get very far.
If you are wondering how a dedicated server can help your business, you have come to the right place to find out. Colocation America's dedicated server can offer real-time smoothness and quicker load times for your website's pages. This is especially noticeable during heavy traffic and large data transfers. A dedicated server can also increase your site's security. If you are on a shared server, your business may be sharing the server with your competitors. Being on a dedicated server can put you ahead of your competition. If you are on a shared drive and a hacker attacks someone on your server, you can be affected as well. A dedicated server could potentially be more power efficient depending on your usage rates.
Our dedicated server plans are customizable. With our entire server plans, we guarantee you will be connected at all times. We have zero upfront costs to get you started. We also have an expert IT support team ready for your 24 hours a day, seven days a week. Colocation America is SSAE 16 certified secure and is DDoS protected. We also have 22 data centers in our eight major locations.
Colocation Services by Colocation America
We are the leaders in Co-locating. It's in our name. One of our main goals is to help keep our clients online and profitable. One of the many ways we do this is by offering affordable and reliable colocation services. There is a point where your business has grown beyond a personal server, and the need for a data center is in your sights. If a dedicated server isn't quite a necessity for your business, colocation may be just what you need. Our facilities are constructed to guarantee our customers get redundant a DDoS protected network and the highest level of security available. All of our networks, hardware, and power systems are built with N+1 redundancy. If you need the support and security but are looking to save, a colocation plan is perfect for you.
We offer different colocation plans including 1U Space, 2U Space, 10 U (¼ rack), 21 U (½ Rack), and 42U (Full Rack). There are many benefits to using our colocation services. You will save on the cost of bandwidth by sharing it with others. You will also be protected in case of an outage. All of our data centers across America are outfitted with backup generators capable of supplying power to the entire data center in case of an emergency or natural disaster. We guarantee 100% uptime. You will also get high-end multi-layered security (both physical and virtual) for all your servers. You will also get the best firewall and encryption services. Our data centers also offer CCTV surveillance cameras, biometric clearance access, and security guards that patrol around the clock.
Managed Hosting by Colocation America
Using Colocation America, you and your business can rest assured that you are getting the best data center managers and IT experts in the business. In your new business, you may be the person in charge of sales, the marketing analyst, the admin person, and maybe even more. But there are certain things that you should look to a professional for help. Colocation America has a variety of colocation hosting solutions, managed services, and network services to keep you and your business connected in all facets.
Many people believe they don't need to update or maintain their server regularly. This is a mistake many businesses make. The smoother running your server is, the better your website will be, and more potential new clients or sales you can make. Colocation America will take good care of you by reviewing all backup data, detect driver failures, update antivirus software, and guarantee there is adequate space on the server for your use.
Colocation America can take care of Hardware Management. We can take care of your web server installation, configuration, monitoring, and clustering. Included in Hardware Management are Database installation, configuration, tuning, and monitoring. We also have 24/7 web server and database support.
Colocation America is also great for Application Management and software management as well. Including with our software management and Application Management are software installation and configuration, patches, upgrades, and backups.
Let Us Help You
No matter what it is you are trying to achieve this year—Colocation America can help with those plans. We are all about helping you make connections, and we have grown to be one of the most reliable and trusted providers in the nation.
We look forward to serving you and making this the year you achieve all your goals.