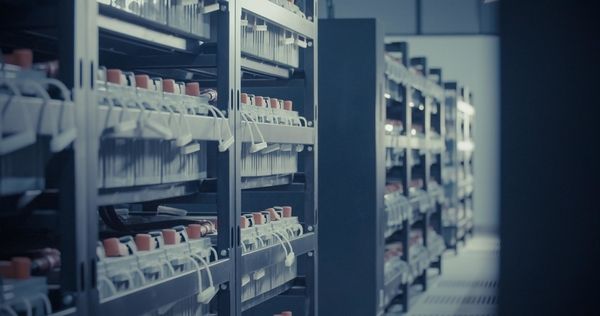 How to Choose a Data Center
May 5, 2020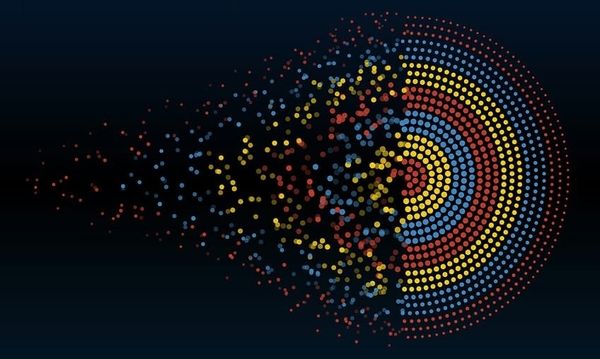 8 Benefits of Data Visualization and Cloud Computing
May 7, 2020
Did you know that on average, hackers attack computers having internet access every 39 seconds? And having easy-to-crack usernames and passwords like "root", "admin", "test", "test123", etc., are simply making their job easier. 
Data for educational institutions is highly critical yet not many of them considered data security as one of their top priorities. Failing to secure student data not only affects the reputation of the institute, but they are also obligated to pay a huge penalty to each compromised record. However, with the increase of information being controlled by technology and the rise in security breaches, educational institutions are slowly embracing data security practices.
Some Facts about Data Breaches in Educational Institutions
On average, over 60 million students and teachers use the institution's internet and other internal online applications in the US alone every day. So much information and data concerning students, teachers, and the institution are exposed and ready to access. Failing to secure this data can lead to huge losses of critical data and personal information.
Below are a few data attacks that effected some top educational institutions over the past 10 years. Data collected from ITRC resource center. 
The Maricopa Community college in Arizona had two back-to-back data breach attacks – one in 2011 and the other again in 2013. Tons of personal data belonging to students, teachers, and vendors like names, addresses, and social security numbers were exposed and sold online.

Unauthorized access to web applications led to a massive data breach for Georgia Tech in 2019. About 1.3 million users (staff, students, faculty) had their personal information compromised.

In this world of technology, we tend to forget that cybercrimes can also happen in the physical world! In 2017, Washington State University had locked up a hard drive that contained critical information of about 1.1 million users. Needless to say, this hard drive was stolen, and the data was compromised. The university had to pay $5000 as a settlement to each victim in that database crime so other educational institutions beefed up their security systems to avoid such breaches.
Top Data Security Tips for Educational Institutions
Some of the top few reasons for data breaches to take place in schools and universities are weak network firewalls, unauthorized access, lack of a cybercrime response plan, and more. But the most cybersecurity attacks take place due to human error – 95% of the time! 
Following some guidelines and procedures can however help education institutions to better secure their data –
Storage of Data
Many educational institutes prefer on-premise storage as it offers total control over data. Physical security is a big concern here and steps should be taken to secure the data servers. The other option for bigger institutions, however, would be to go with Cloud-based storage options. Not only does it offer more space (easily expandable), it offers various options to protect data privacy. Here are a few pointers that can help you make a better choice –
When choosing on-premise storage, make sure data encryption is implemented. (Don't forget to securely store the encryption key)

Make sure your ex-staff members (fired or disgruntled) do not have access to the servers once they leave the institution.

Choose a cloud-based service that offers high-level security like strong encryption, SSL/TSL protocols, zero-knowledge encryption (key will not be stored by the provider). 

Private clouds offer more security and control over public cloud servers.

Explore Hybrid data storage solutions that offer a nice mix of cloud-based and on-premise based storage.
Strong Data Privacy Standards
Educational institutions deal with various kinds of data. Data that transfers between student to faculty to administration. With stringent data security standards and policies in place, data breaches can be prevented.
Social Media laws should be implemented to avoid phishing attacks, cyberbullying, and data breaches. Students and staff should be trained and informed on how to safely use Social media while on the institution's network

Email policies should include warning staff and students on sharing personal information over email, to use BCC when sending bulk emails, to avoid sharing extremely sensitive data, etc.

Policies should be set about accessing the internet. For example, students and staff should be warned against using websites that contain explicit content, that does not have an SSL certificate (https), about clicking on harmful links, and more.

Content filters and internet firewalls should be frequently updated with restricted access to

spam

sites and inappropriate content.
Secure CMS
Websites of educational institutions are at a high risk of getting attacked as it is an easy entry point to the database. Considering the huge amount of vital student and administration information the website holds, it becomes more important to secure it.  
Things you should keep in mind before choosing a secure CMS –
An open-source CMS is always a better option as it is powered by a community that is constantly working towards the betterment of the CMS.

Granular content and access control.

Single Sign-on for a more secure environment for institutions with multiple resource centers.
Security Awareness Programs
As we have discussed before, 95% of cybercrimes take place due to human error. Hence, organizing frequent security awareness programs and educating students, faculty, and administration staff has become extremely important. The types and levels of security threats are evolving with time, which makes it important to have regular refreshes of security policies and compliance regulations. What should your awareness programs include?
Awareness should be conducted on making the right choice of digital communication methods and how to safely use them.

Regular training sessions on login protection including strong passwords and usernames and why they should not be sharing it with anyone.   

Awareness of clicking on harmful, third-party links and downloading malicious email attachments.

Since most of the staff are not extremely tech-savvy, it is very important to train them to report an issue to the IT department as soon as they find it. 

Train staff and students on safe and secure online shopping.
Continuously Monitor Data
With huge amounts of sensitive data being stored and moved around in educational institutions, it becomes hard to find the root cause of the attack. It is important that data remains transparent and the IT staff knows where exactly the data is stored and being moved around. The solution? Data Loss Prevention (DLP) system. A DLP software provides a set of tools and processes that ensures data is not violated, lost, or misused. 
It offers deep analytics and visibility of the data and controls that can help in securing it.

Suspicious accounts can be blocked before any data is leaked.

Identifies any violations of the institution's policies.

Allows tracking data on the network and endpoints.
Restrict Usage of Portable Devices
It is a common practice largely by students to carry around their work in portable devices (like USBs) and connect them to the educational institution's computer. This is an easy but huge vulnerability and needs immediate attention. 
Awareness should be created on how to safely use portable devices within the campus.

Encourage usage of devices that ensures encryption of data automatically.

DLP tools can also help out here by restricting access and usage of portable devices.
Have a Contingency Plan Ready
Data breaches can be prevented by stringent implementations of the above strategies, but you cannot completely rule out the possibility. Always ensure that a disaster recovery plan is in place. The IT staff should ensure that even after a hacker attack, everything else can still work smoothly without any hiccups. Having insurance coverage to cover the costs after a data breach attack is highly important.
Technology comes with pros and cons. In this rapidly evolving technology world, it has become more important to protect data that is sensitive and personal. Schools and universities deal with plenty of critical information about students, parents, staff, and management. Information like login credentials, addresses, social security numbers, and more are at risk of being leaked and misused by the bad world. Education institutions are the second most vulnerable industry to be attacked by hackers. Implementing data security strategies can help in mitigating possible attacks.