Some people are just Mac people, right? And that's ok—we make no judgements here. Mac OS, however, is not the first thing that comes to mind when discussing common operating systems inside a data center.
Those are typically Linux and Windows.
But that's not to say that Mac OS doesn't have a place inside the data centers—they do and here's a few ways they are used.
What Is a Mac Os Web Server?
Mac fans can enjoy all the same benefits traditional dedicated server customers enjoy, such as: 100 percent uptime, high-speed bandwidth and access to a vast network of major IP providers, just by either collocating a server (Mac Mini or otherwise) or installing Mac OS on a dedicated server.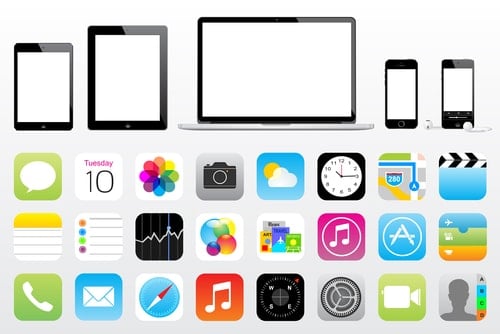 It simply doesn't matter.
Now, there are some limitations to the software environment regarding Mac OS inside a data center, but nothing that a crafty software engineer can't figure out.
Basically a Mac OS web server is nothing other than Mac OS running on a typical server. If you'd like to keep your Apple products running together, then you can collocate a Mac Mini—Apple does not really offer their own server they manufacture, so to speak.
What Is Mac Mini Server Hosting?
To Apple fans, the Mac Mini offers a lot of bang for the buck. Do not let its small size fool you as the Mac Mini can be used as a dedicated server perfectly capable of handling all your data processing needs. With exterior dimensions of 1.5 inches H and 7.7 inches W they are perfectly compact and can be collocated within a data center very easily.
Accessing Your Mac Mini Remotely
Mac Mini Hosting remotely requires the use of an SSH or related remote desktop networking protocol. Secure Shell (SSH) protocols will make it possible for you to connect to your Mac Mini safely and securely from a remote desktop or related networking device. Your dedicated IP address, which will be assigned to you, is what you will use to access your Mac Mini server.
Ultra-Fast Connectivity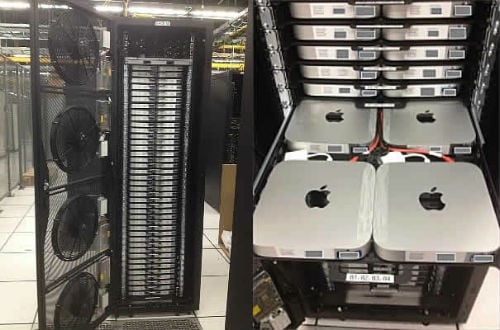 Mac Mini colocation plans usually include ultra-fast network connectivity compliments of multiple 10G ports from nationwide Tier 1 providers (much more than you can typically get in-house). Colocation of your Mac Mini to any data center will give you access to multiple ISPs (Internet Service Providers).
How to Set up a Mac Mini Colo
When you decide the time is right to collocate your Mac Mini server simply send your machine to a colocation company, along with your specific configuration settings, and they'll get you up and running. Or, if you so prefer, you can schedule an appointment to visit a data center. Once your Mac Mini colo plan is set up and running you will receive an email with login instructions and an assigned IP address—just like any other server.
What's Best—Shared or Dedicated Mac Mini Servers?
There is a difference between a shared and dedicated Mac Mini server. If you need an ultra-fast connection to your server at all times and will be accessing it heavily during peak hours, then a dedicated Mac Mini server is ideal. Dedicated Mac Mini Servers will place the system resources of the entire server in your hands. In contrast, a shared Mac Mini Server is shared with other users.
While files and applications will be secured and only accessible to you, the end user, shared servers are prone to slower connectivity during peak hours. This is because the system resources are shared among all the users so you will have to compete with others during peak hours. Using a shared Mac Mini is perfect if your network needs is limited or if your website doesn't experience a lot of traffic.
Connect Instantly through Your Other Apple Devices
Have an iPhone? Connect instantly to the server through the iPhone and stay on top of what is going on. Manage your server network through the iPhone, MacBook, or any other Apple desktop computer. The El Capitan OS lets users stay in touch and is designed by Apple for unparalleled performance and amazing compatibility with all its products.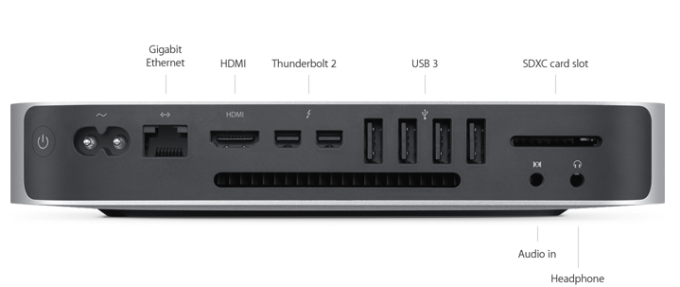 Sharing files, schedules (iCal), and ideas are easy with the powerful El Capitan OS running on a dedicated server.
Apple is truly the industry leader in providing fewer obstacles for its users to accomplish more things. Those that are just getting the feel of running their own dedicated server will find it extremely easy to share files with other users on their network. Also, with the iCal Server 2, sharing the business agenda and schedule is a breeze.
As you can see, even though the environment is not a typical mac environment, the Mac OS can still thrive within a data center.
Have any experiences with Mac OS inside a data center? Share them in the comments below!