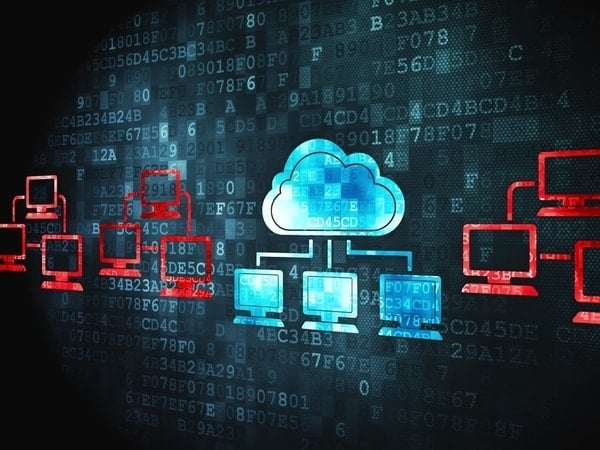 How Cybercriminals Are Adapting to Life in the Cloud
February 7, 2017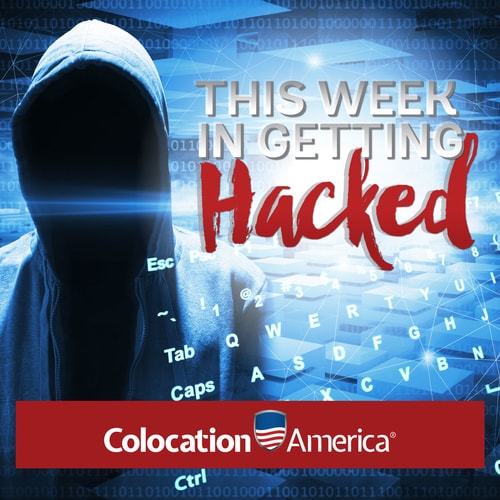 This Week in Getting Hacked: Immigrant Ban Edition
February 10, 2017
During the American Industrial Revolution factories all over the country sprung up delivering new and innovative products worldwide. This lead to new distribution and marketing methods unlike anything ever seen before.
Fast-forward to today and new products, distributions, and marketing methods are seeing another boom—this time in the digital world. And they need "factories," too, right?
Data Centers: 'Factories of the 21st Century'
That moniker, first labeled by Green Peace, is about as apt a description of a data center imaginable. Most everything that was "analog," most namely, people, is now digital. Just about everything you do on a computer has something to do with a data center somewhere.
The servers housed within produce unseemly amounts of power—and subsequently heat—which requires costly cooling systems to combat.
And they all need to be connected, right? Well, that's another analog to digital "conversion," as many fiber-optic cable connections between data centers are buried underground next to existing railway infrastructure. In fact, you can look at the existing "Industrial Revolution" infrastructure as the analog pathways of the Internet.
This got us to thinking: What else from that era is being "digitized?"
---
How the Factories of the past Are Being Retrofitted for the Internet
While making sense logically, it may be interesting to know that the factories of a bygone era are being converted into data centers.
For instance, one of the largest data centers in the world (and the second-largest power-draw in the state of Illinois), the Lakeside Technology Center, used to be home to R.R. Donnelley & Sons printing factory—one of the largest printers in The States (it used to print those ungodly large Sears Catalogs).
Now owned by Digital Realty Trust, the 1.1 million sq. ft. facility at 350 East Cermak is home to data from Fortune 500 companies all over the country.
The building is perfect for a data center, despite its age (it was built in 1912), because it was designed to bear the weight of the large, extremely heavy printing presses, as well as the enormous reams of paper used to print catalogs, newspapers, etc.
In fact, to move the paper around, the building was fitted with a series of vertical shafts which now are used as risers for cabling. The floor loads allow for the heavy cooling systems and transformers to be stored on the upper floors.
The building architect, T.E. Donnelley saw the factory as a bridge between art and commerce. He wanted a building "that will be beautiful not only today, but one hundred years from now." I think he got his wish.
Other 'Old' Factories That Have Been Turned into Data Centers
---
How 'On The Ropes' Business Mainstays Are Having Their Former Homes Turned Digital
Unfortunately, there are some detriments to the "Technological Revolution" in America. The rapid growth of online shopping has left some retail stores clinging on for dear life.
Remember those old Sears catalogs we mentioned above? Captain Hindsight would say Sears should have made that catalog digital far before they even thought about it. Now the company is hanging on for dear life and some of their old stores are being retrofitted into data centers (talk about getting punched on the ropes).
Between 2010-12 Sears closed 333 stores in the U.S. With an average store size of 136,000 sq. ft.those stores are perfect for a data center. And, to credit Sears, they knew that.
Thus, Sears Holdings formed Ubiquity Critical Environments with the hopes of converting now outdated 20th century retail giants into the Internet infrastructure hubs of the 21st century.
With over 3,200 properties (that's 25 million sq. ft. of space), Ubiquity has a large portfolio to work with, including those aforementioned closed Sears stores and dozens of Kmart stores.
Sean Farney, a former manager of a Microsoft data center in Chicago, now COO of Ubiquity, says: 
"The goal is not to sell off properties. It's to reposition the assets of this iconic brand. The big idea is that you have a technology platform laid atop a retail footprint, creating the possibility for a product with a very different look to it."
Farney's business plan is threefold atop the Sears Portfolio:
Data Centers

Disaster Recovery Sites

Communications Colocation (leasing rooftop space to wireless providers)
Let's focus on No. 2 for now. As you may have thought, there's hardly any standalone Sears stores left—they're mostly at malls. Well, Farney believes malls are the perfect place for disaster recovery sites. The exterior would have a restrictive access while the employees could still take advantage of the food and shops the mall offers.
Speaking of malls….
---
Could Abandoned Shopping Malls Be the next Wave of Data Center Innovation?
Just like all the factories that sprung up during the Industrial Revolution, shopping malls sprung up as a byproduct of all that manufacturing. Nowadays, it's no secret that shopping malls are losing the battle to online shopping. It's "poetic justice," as Vice writer Jordan Pearson would say. In fact, Pearson sums up the very nature of using malls as data centers perfectly:
"If malls are dying, then the internet is eating the decaying, hulking corpses of old consumption—the kind characterized by people physically maneuvering through space, together, as quickly or slowly as their feet will carry them—and sustaining itself inside them."
And it's already happening. According to a 2014 Wall Street Journal Report (behind paywall), some malls are already fitting abandoned stores with server rooms.
---
What Will the Data Center Consume Next?
It's not just failing retail stores or abandoned shopping malls that are feeling the pressure of the Internet's retail-takeover.
Even successful stores like Target are seeing some of their old stores converted into data centers, like in Ft. Wayne Indiana.
On the other hand, it's not like these retrofitted data centers are kicking out the remnants of bygone American retail, instead they encourage other businesses to stay local rather than outsourcing or moving to larger cities.
For instance, if there's a data center in Ft. Wayne, that center could encourage some growing businesses to look at Ft. Wayne as a permanent home, which in turn could help the local community.
It's the same consumer model of past eras, just digitized. And it's all thanks to the groundwork done by our forefathers.
Next time you see an old factory as an eyesore, just remember that one day it could house that document of your grandmother's old cornbread recipe.