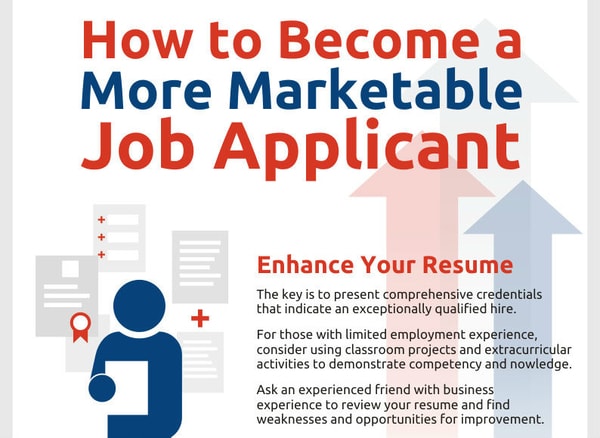 How to Become a More Marketable Job Applicant
April 5, 2016

All aboard the cybersecurity train! CHOOO CHOOOO! Each week we bring you the greatest and most terrifying cybersecurity and hacking-related news on the web. This is….THIS WEEK IN GETTING HACKED!
Free pizza is the best pizza, especially when you hack into the Domino's Android app to get it. Brit security consultant Paul Price did just that when he found a flaw in the app's source code that allowed him to get an order sent, confirmed, prepped, and delivered to his door for free.
Fortunately, his good conscience took over and he paid in cash when the delivery driver showed up; unfortunately, Domino's has fixed the bug that allowed it to happen in the first place.
---
While Donald Trump is out on the Presidential campaign trail (which is still the weirdest sentence to type ever) gaining steam, his hotels aren't faring so well after being breached by hackers twice in the past 6 months, with the latest attack coming this past Monday. Guess it's time to build a bigger firewall.
---
WhatsApp, the extremely popular messaging app available on iPhone and Android, recently switched on 256-bit encryption for their entire service, which includes messaging, voice calls, and more. Now over a billion people are encrypted when using the service—which is owned by Facebook—not even allowing WhatsApp employees to read the data.
They're super serious about this, and it's kinda awesome…
---
What isn't awesome about WhatsApp's encryption is that the FBI is NOT happy about the change. Mainly because the FBI's top attorney believes that with such a heavy, 256-bit encryption, that criminals and terrorists will use it to plan attacks and other crimes, and as we've seen lately they are not too big on people getting in their way with encryption *cough* APPLE *cough* That whole article is interesting, but definitely stick around for the smidgen of irony there at the end.
---
Kaspersky Labs, a leading firm in security, says that we are currently in the Dark Ages of cybersecurity. That's always a nice thing to hear.
---
And finally….
One of the reasons we're probably in the "Dark Ages" of cybersecurity, is that we've just found out that a group of hackers have had access to important U.S. Government files for years. YEARS. The government sponsored hackers known as APT6 have had access to government servers and data since 2011, according to reports. That's always comforting—knowing that the people who want to hack into YOUR data are getting hacked. Are they serious? That's like saying, "I know every car I've had has gotten stolen, but let me borrow your car for a few days. I'll give it back, I swear."
See you next week!